Palo Alto Networks is releasing new features to make Zero Trust Network Security easier to implement. The company wants to guarantee secure access to applications and data.
Palo Alto Networks sees the importance of a Zero Trust architecture is increasing. This is partly due to the role of the hybrid workforce. According to the security giant, productivity now often depends on supporting the employee to move freely on and off the campus network. A Zero Trust architecture can help provide secure access to necessary apps and data.
To shape the Zero Trust push, Palo Alto Networks uses a Cloud Access Security Broker that extends access management for SaaS applications. There is also the Cloud Identity Engine to simplify identity management processes. For this engine, integrations have been built with widely used identity technologies, such as Microsoft Active Directory, Okta, Google Identity and Ping.
The Zero Trust approach is to provide stronger security with URL filtering, to prevent Zero Day web attacks. Domain Name System security, in turn, aims to protect against new DNS attacks.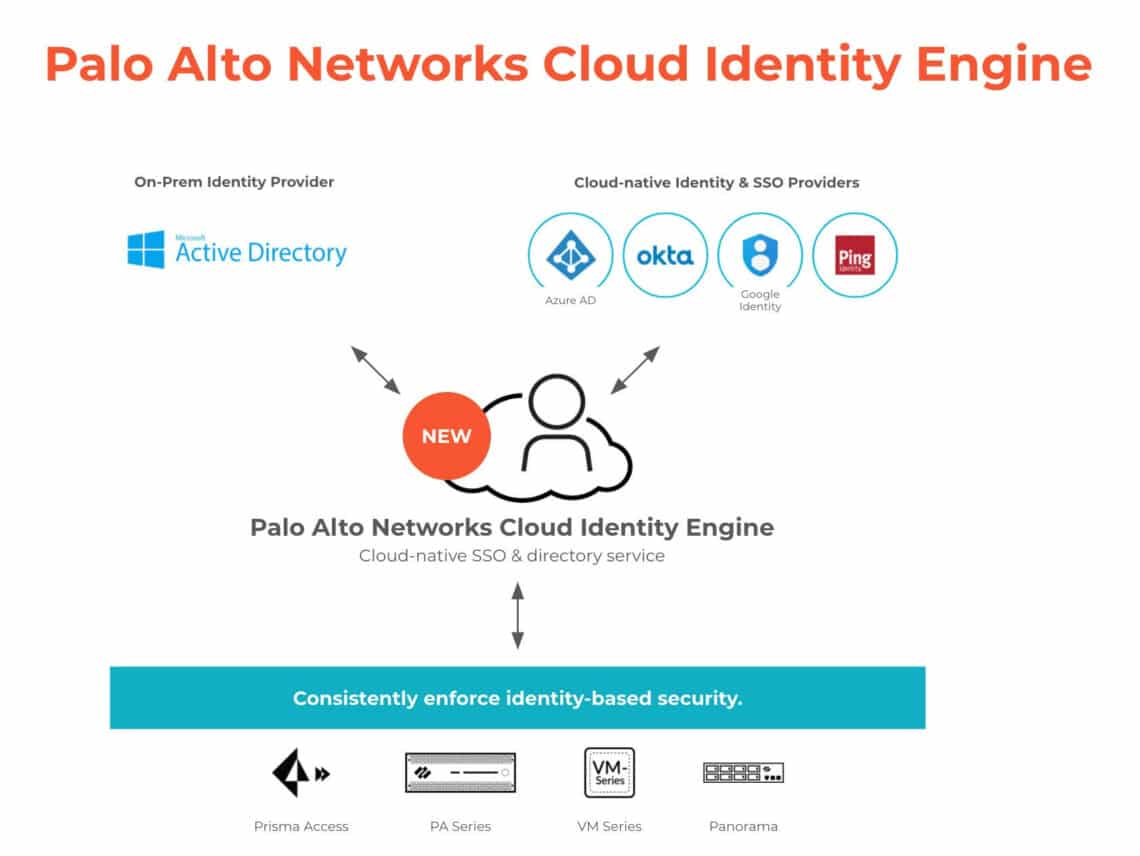 Availability on Firewalls
Palo Alto Networks is bringing the new capabilities to all types of firewalls, it says. It does not matter whether they are hardware-, software- or cloud-based firewalls. According to Palo Alto Networks, it is important that secure access is universally available, no matter where the user is located.
Palo Alto Networks specifically mentions its new Next-Generation Firewalls, which use machine learning to create zero trust throughout the enterprise. For this purpose, firewalls are available for branches, for example, with the PA-400 Series, but also for large campuses and hyperscale data centers with the PA-5450.
The hardware and new features will be available from June, with the exception of the small desktop firewall PA-410, which will be released in late summer.