Zscaler registered a new daily transactions record on its Zero Trust Exchange platform. As many as 207 billion cloud transactions were recorded in one day.
According to the company, at some points, there were about 7.2 million transactions per second. The Zscaler Zero Trust Exchange platform enforced a total of 7.1 billion security policies based on the identity, context, content and other business requirements configured by customers. In addition, a total of 139.1 million threats were stopped on the measurement day.
The milestone now recorded doubles the previous record. In April 2020, the platform recorded 100 billion transactions in one day.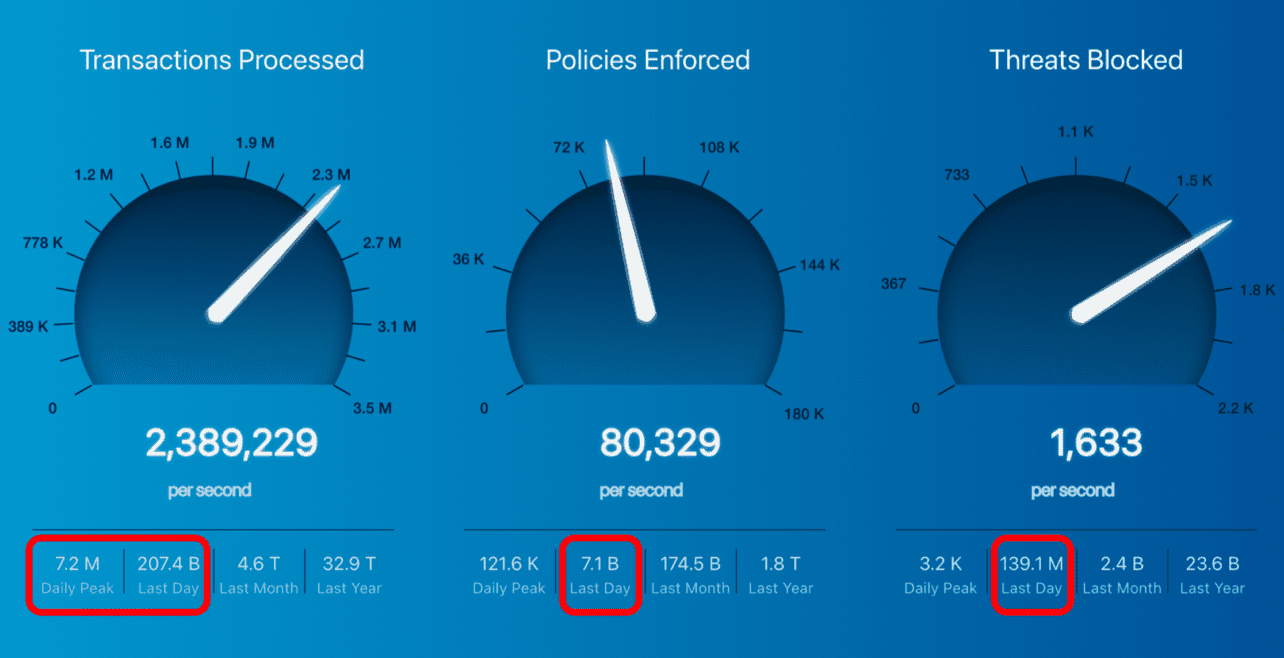 Zscaler Zero Trust Exchange Platform
With the Zscaler Zero Trust Exchange platform, companies can establish fast, secure connections and provide employees with secure access anywhere, anytime. The platform connects the right employees to the right applications via zero trust. This is based on policies such as identity, context and content for each transaction. The platform delivers the shortest connection between end users and applications, which greatly improves security and the ultimate user experience.
The zero trust specialist and provider offers connectivity from 150 data centers worldwide for Microsoft 365 and other public cloud applications.