We were invited to visit Jaguar TCS Racing during the London E-Prix, the final race on the 2022/23 Formula E calendar. Tata Consultancy Services assists the British racing team in all its digital initiatives, from providing data insights to constructing digital twins. The learnings involved are already leading to innovations in other areas, from electric cars to cosmetics products.
Those familiar with the world of motorsports know that Formula E (FE) is in a unique category. Unlike other major players such as F1, the World Endurance Championship and NASCAR, its race cars rely entirely on electric propulsion. Seven engine manufacturers, including Jaguar, wage a battle to generate as much power as possible. Every car on the grid has the exact same specification in other terms, from mechanical suspension to aerodynamics. For the past decade, FE has continuously pushed for improvement in these areas. In mid-2022, the so-called Gen3-type debuted, faster than its predecessors and even more dependent on electrical regeneration, by converting the energy released in the braking process back into deployable power. In total, some 40 percent of the horsepower delivered depends on regeneration, or recaptured energy.
Jaguar and TCS: family members
As far as Formula E is concerned, Jaguar and TCS are logical partners. As a car brand, Jaguar Land Rover (JLR) is part of the umbrella Tata Group. In addition, the increasing importance of digital technology in conventional cars is all the more reason to work more closely together. Starting with the 2021/22 season, TCS became the main sponsor. TCS built a cloud environment for the team to accelerate the data flow between race track and team base. Together with Jaguar, it deploys this data to predict race results and optimize performance. This is critical, as there are 10 other teams just as eager to take the win. Team principal James Barclay sees the sport as a "chess game with 22 players on the track"; data is an important pawn in this.
Efficiency in particular is high on TCS's agenda; that's one aspect where fast development cycles are desperately needed to support electric vehicles (EVs) sufficiently. After all, they are meant replace the gasoline-powered cars of yesteryear. Varun Kapur, Head of Manufacturing & Utilities for the United Kingdom and Ireland at TCS: "We are harnessing data and insights from our partnership with Jaguar TCS Racing to transform the entire electric vehicle (EV) manufacturing and charging ecosystem. These insights have helped us modify key components in consumer EVs. For example, the TCS manufacturing team is working with partners to design and build new batteries that are lighter, store more energy, and charge faster."
A concrete example of this efficiency leap is that the Jaguar EV I-PACE gained 20 kilometers of additional range. TCS was able to implement the upgrade to make this possible through firmware.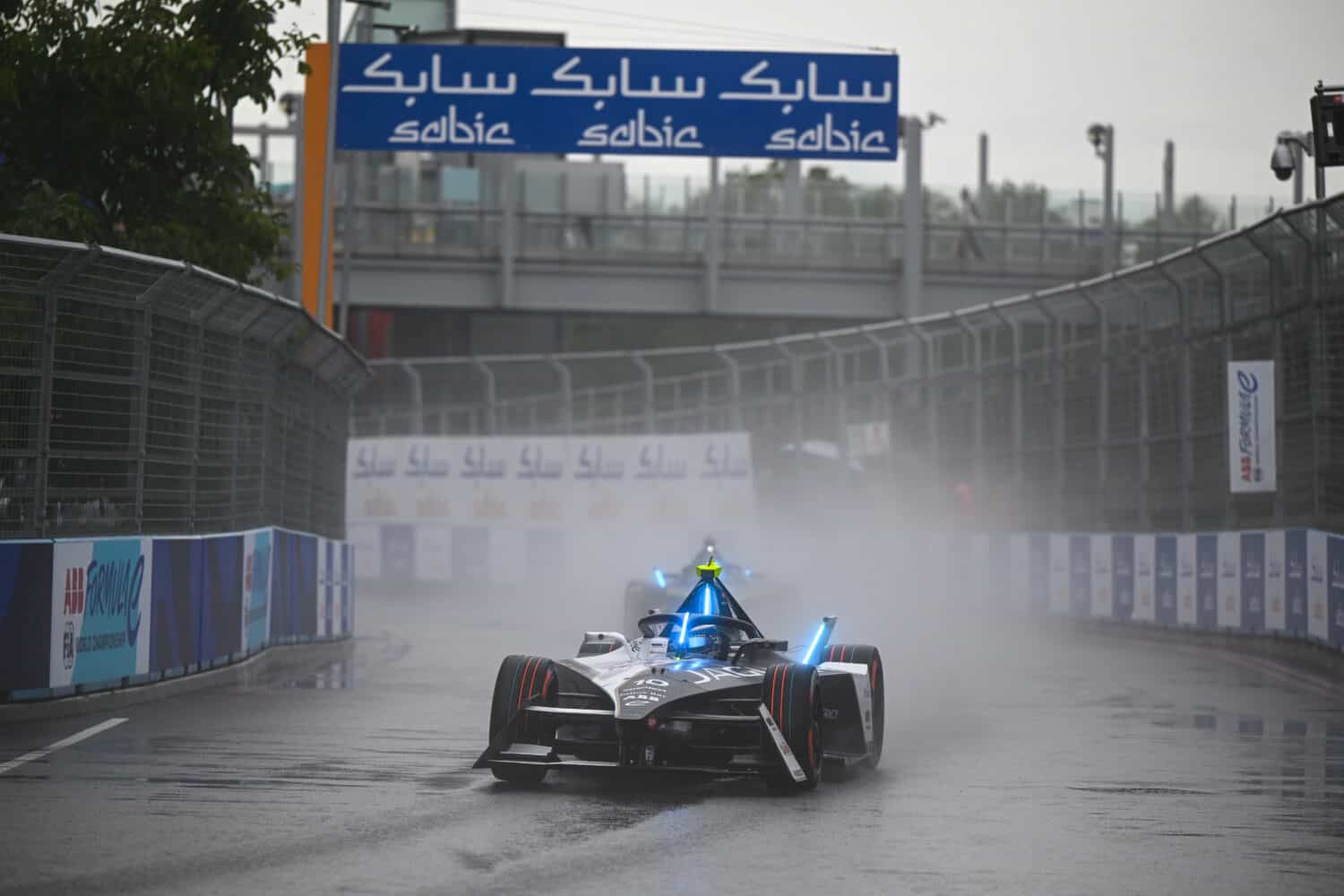 Digital twins
Formula E does not run on conventional tracks: the London race takes place around the ExCel exhibition space and is even partly indoors, with a two-story layout and 20 turns. This became extra interesting when it started to rain: two-thirds of the track was soaking wet while the inside remained bone dry. The big challenge for the teams and drivers is that these tracks exist only temporarily, with their characteristics changing over the years due to new bumps and slightly different barrier placements, for example. In other words, you can't just rely on an old 3D scan to test in the simulator. Each team must figure out for itself how to prepare for each race: a technology partner is essential for this.
For teams, a race begins months before it physically takes place. Drivers prepare for the next event by driving laps on a simulated track. The car itself has a like-for-like virtual counterpart, but simulating the real world requires much more information. Barclay explains how TCS plays a key role in that. "We have a driver-in-the-loop simulator in our Remote Operations Room in Oxfordshire that we deploy before every race. Before coming to the track, we usually have the drivers drive test over there for two days." Then the team applies what it has learned and correlates real-world data with the test scenario. The better this matches up, the more convincing the digital twin is.
For the drivers, the simulator test is useful preparation, but it is especially crucial to be able to analyze in advance how the limited energy is deployed. Each race there is only 40 kWh available per car, so it is essential to know how to achieve the fastest times with that energy budget. So in the simulator, not only the driver, but also the car can learn how to do this as efficiently as possible. "The brain of the virtual car 'thinks' it's the real car," Barclay states. TCS contributes to this by housing all the data on its cloud platform. During the race weekend, about 3 terabytes of data is collected. This informs what the set-up of the car will look like, including the drivetrain, suspension, energy consumption and software. However, this is therefore already largely about refinement because the virtual sessions have already provided a lot of knowledge beforehand.
And for the outside world?
The key word Barclay uses is "predictive": all digital representations of reality together make it possible to say something meaningful about the future. Digital twins can therefore be of great importance not only within Formula E or racing. Futurists at TCS believe this technology will have fundamentally changed the world by 2035. "Some of the sectors expected to benefit from digital twin technologies include healthcare, retail mobility and sustainability," Kapur reveals. "For example, in healthcare, digital twins of the human body can help ensure medical procedures are rehearsed and run smoothly and enable highly personalised treatment. Digital twins of human organs, such as TCS' Heart and Skin BioTwins, already show the potential of future treatments."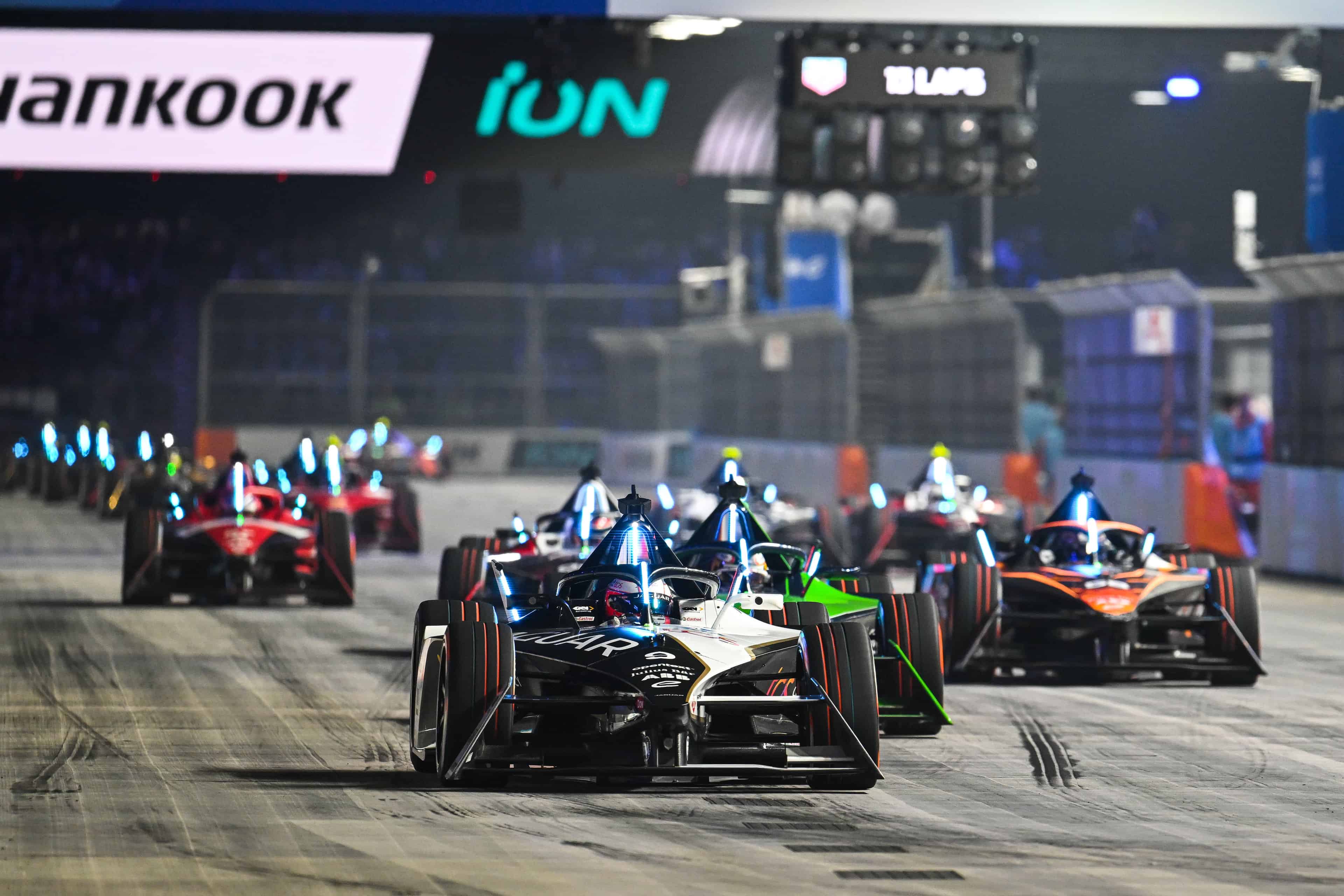 Another example of digital twins can be found in the work TCS did with Harvard University and Germany's LMU. One developed a virtual version of human skin to replace cosmetic testing on animals, which had become increasingly restricted. Says Kapur, "The team conceptualised a digital twin for human skin, based on a concept called 'multiscale modelling' which mimics the skin's physiochemical nature. TCS has since been credited for developing microscopic models of the skin layers for the in-silico testing of drug and cosmetic formulations."
Returning to sports, Kapur also cites TCS's involvement in the London and New York marathons. In doing so, the company plans to bring together all kinds of biophysical data in the future to develop specialized training programs for each athlete.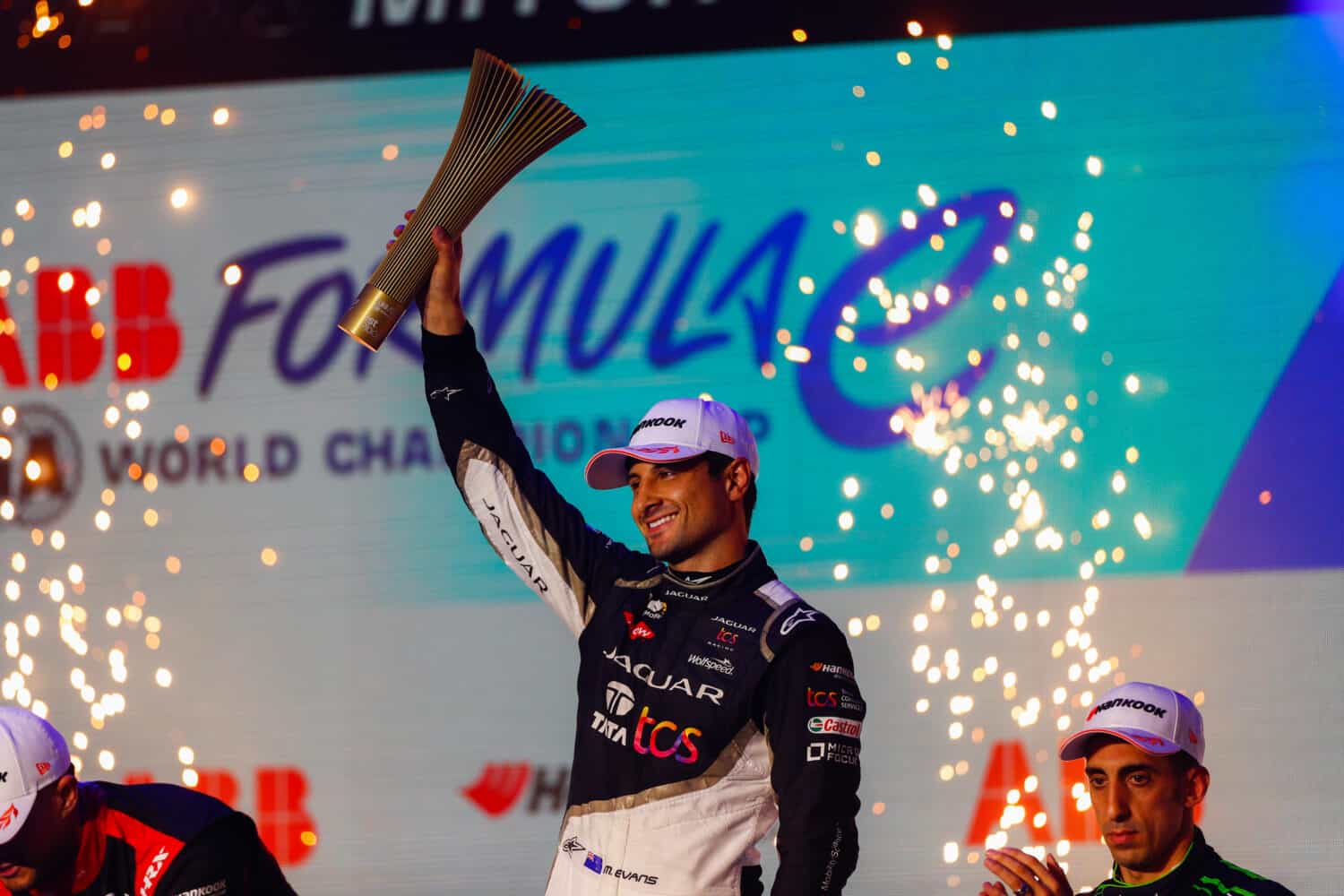 In London
As a team, Jaguar TCS Racing is increasingly at the front of the FE grid. Unfortunately, during the E-Prix, it turned out that they were just short of becoming first-time champions. Despite a victory in Race 1 by New Zealander Mitch Evans, too much had to go his way to win the title. Briton Jake Dennis walks away with the drivers' championship, while Jaguar finishes second this season. In the process, it does match the best achieved constructors' title, with enough motivation to triumph in 2023/24 though. Fellow Kiwi Nick Cassidy, the other title contender who fell just short against Dennis, will at least join the team of James Barclay and Mitch Evans. In the process, he will no doubt become familiar with the role TCS plays in the successes of Jaguar's Formula E team.
Also read: Formula 1 uses Salesforce to improve fan experience and sustainability