Many people with office jobs quickly had to learn to use Microsoft Teams when the lockdowns started. This process has been made easier in part by innovations from Microsoft. However, there is still a lot undiscovered about this collaboration tool. You can apply these ten tricks today for a better Teams experience.
Install Teams on your smartphone as well as on your computer
If you are logged in to the company network via a VPN connection, the Microsoft Teams experience is sometimes a bit choppy. Also, the app on the computer sometimes runs into some issues causing it to suddenly close. It's definitely smart to download the Microsoft Teams phone app as well. Although you can also access Teams from a web browser, keeping your smartphone with you when you're not on a VPN may end up useful. That way, you can often still participate in team meetings. The phone app is also handy for employees who want to be available on Teams when they're not at their PC. They'll then receive notifications on their smartphone.
Customize your notifications
Some people get annoyed by too many notifications from Teams; others miss meetings because they didn't receive any. Go to the Settings within the Teams desktop application or Notifications on your smartphone. This way, you won't have to miss a single meeting, and at the same time, you won't be driven into madness by a waterfall of notifications, as you can decide what you want to be notified of and what you don't.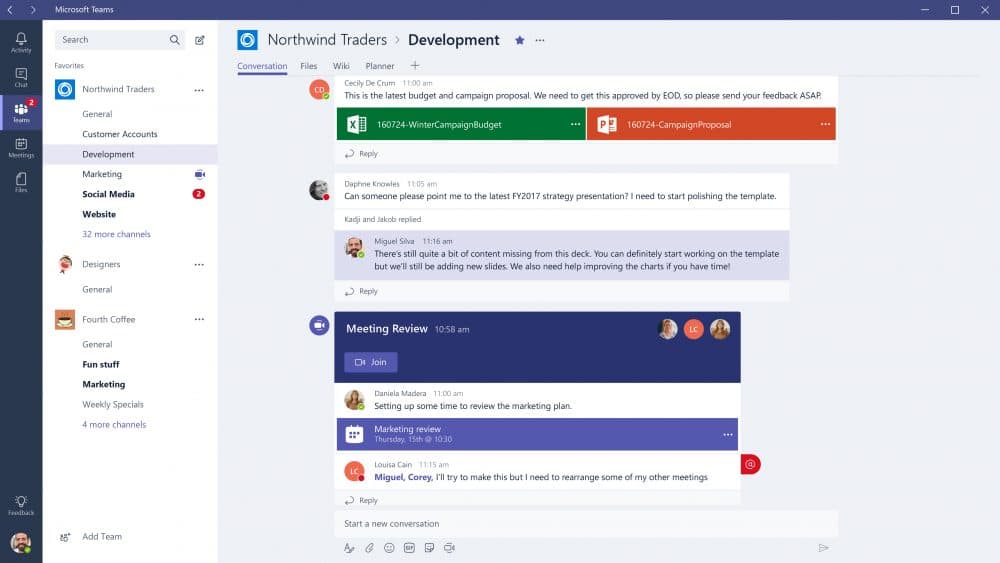 You don't have to use everything
While most companies primarily use Teams for video meetings and chat, there's a lot more the software can do. You can use it in combination with a SharePoint site, a calendar and more. That can all be very handy, but at the same time, not every team is eager to do everything within Teams. One reason for this could be when a team already has a complete set-up for project management in another software package. It can then be very time-consuming to transfer all that to Teams. Teams does have integrations with Trello and Slack, for instance, so that this might not be necessary, and it can still be used through Teams.
Remember your Out of Office reply
If you are going on holiday or are taking some days off, it is useful to set up an Out of Office reply. This lets people know you're not working, and they have to wait longer for a reply to their e-mail. You might also put the contact details of a colleague who is working and can help. Whatever the case, we are used to creating these within Outlook and writing "Thank you for your e-mail". However, you will also see the Out of Office in Teams, so it is better to thank the sender for their 'message'.
Use the @ sign to directly approach someone
Sometimes it's hard to keep an overview in a chat within Microsoft Teams, or you might not read a chat at all after a period of absence. If someone still wants to draw your attention to something, they can choose to use @. With @, you get the option to select names, just like in social media. You can then press backspace after you have found someone, and this will remove the extra information while still drawing that person's attention to the response.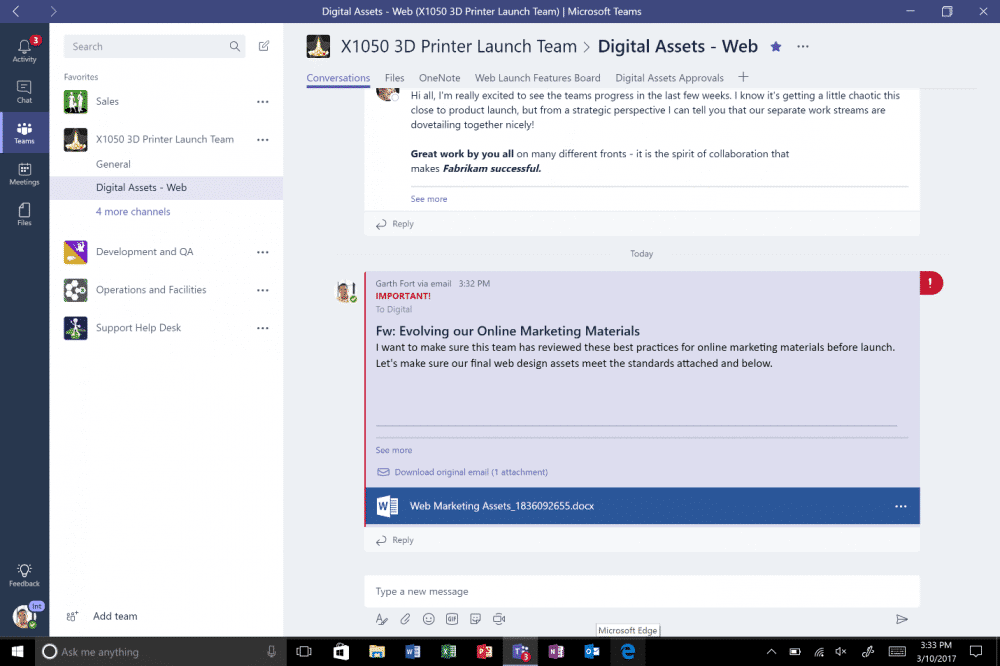 Email the channel
Instead of forwarding an e-mail in Outlook to a whole group of people, you can also discuss the e-mail within a Teams channel in a different way. Each channel within Teams has an email address, which allows you to send something directly to the group within Teams. You'll find the email address by going to your channel settings in Teams.
Manage your channels
If there are too many channels, Teams can become cluttered. The same goes for noise like memes and gifs: you might want to create a separate channel for that sort of thing so that the other channels can actually be used for business purposes. Also, don't just change the name of a channel, as this can be very confusing for users.
Learn the keyboard shortcuts
Certain key combinations allow you to mute and unmute even faster or to turn on your background effect. The combinations allow you to perform all kinds of actions quickly. Here are a few: Ctrl+6 = view files, Ctrl+Shift+P = enable background effect, Ctrl+Shift+M = mute and unmute and Ctrl+E = search.
Indicate that you won't send the presentation files
It depends a bit on the company culture, but sometimes it's not such a good idea to say that you will distribute the presentation files. As soon as people know that they will get those files, their attention wanders. Sometimes they even start doing other things because they know they will get the information later anyway. This is problematic, as they may miss out on a lot of nuance and information. Moreover, there is a chance that people will stop calling in at all. Of course, you can always choose to send the presentation, but it may be best to do that after the presentation, without announcing it beforehand. Plus: only send the presentation to people who actually called in.
Become a Microsoft Teams influencer
The best tip to make sure your experience with Microsoft Teams improves is to set yourself up as some kind of Microsoft Teams guru. Make sure you're well-versed in the subject and that you're aware of updates. If you can inspire other people with your own good Teams behaviour and tips and tricks, they will probably adopt it as well. This will make video meetings better and make people work more within Teams instead of sending all kinds of separate emails, and the overall collaboration will be much better.