Today, Mendix World kicked off, a virtual event by Mendix, to replace their physical event. During Mendix World, they presented Mendix 9, but more importantly, the vision around all-in-one low code and the new Data Hub was outlined.
According to Mendix's CTO, Johan den Haan, Mendix is fully committed to an all-in-one low-code experience. It is no longer purely about developing applications, for large companies there are more aspects of importance and that is where Mendix wants to deploy its all-in-one strategy.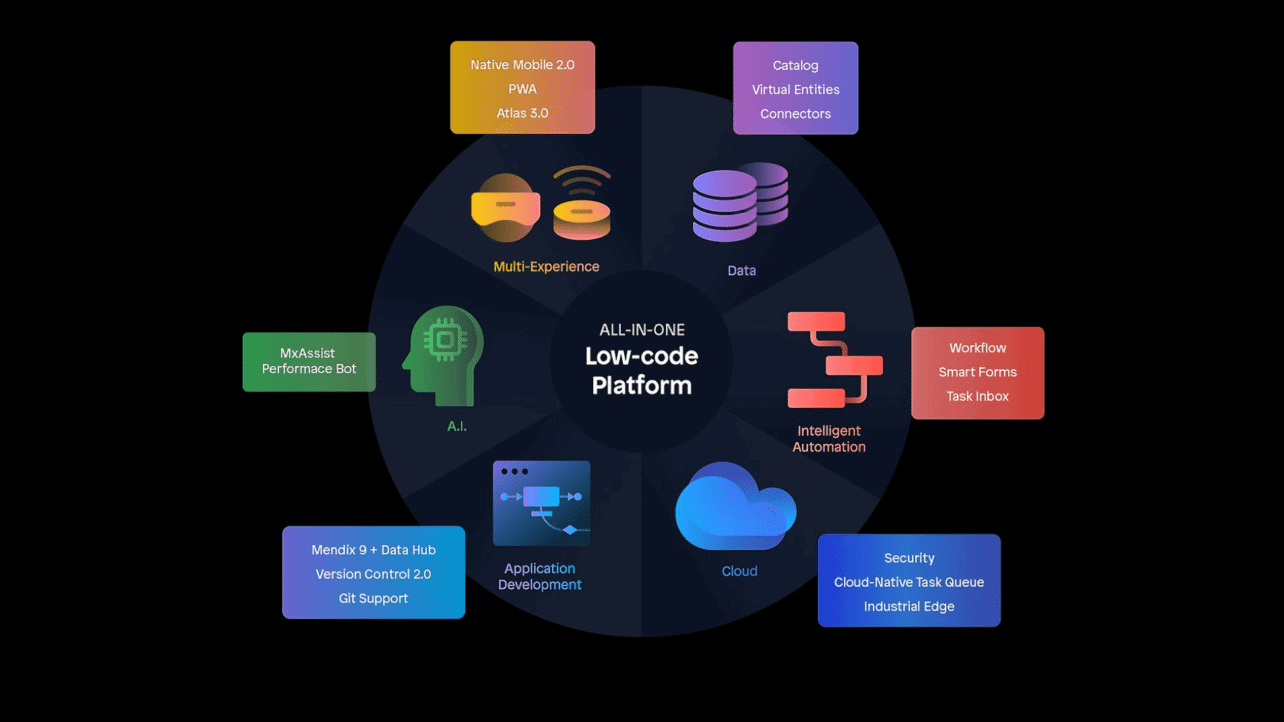 To start with, Mendix wants to apply more security in the platform in order to take get security to a higher level. Furthermore, the user experience should be good on all platforms. The company is deploying more and more artificial intelligence (AI) to speed up the development of applications, but also to improve them. For example, AI can be used to automatically improve the entire architecture of an application. Also, the automation of tasks through workflows is something Mendix has added in the new version, building workflows can now easily be done by citizen developers. Finally, there is the Data Hub.
Mendix Data Hub
Mendix's new Data Hub is a separate solution in which you as a company can link many of your existing solutions using APIs. Provided a so-called connector is available. As soon as you have linked applications to the Data Hub, this data is immediately available in Mendix 9. When building applications you can make use of company data from various sources. This means that data no longer needs to be duplicated, but can simply be used and the data is always up2date.
From Mendix 9 you can drag and drop data fields from the Data Hub directly to the fields in your application. In this way Mendix makes the use of external data in applications to be developed much easier. Especially for Citizen Developers who have no knowledge of APIs and links, this is a big improvement.
Mendix's CTO, Johan den Haan, explains this in the interview below: