WhatsApp has released new functionality for migrating chats to a new smartphone. This can now be done using a QR code.
Migrating chat sessions from an existing smartphone to a new one is now faster and easier via a QR code. The messaging service announced this recently.
To migrate the chats, a QR code is created on the old smartphone, which you then scan with the new one. This starts the migration process of the chat data from one smartphone to another.
The prerequisite for this faster migration is that two smartphones with the same mobile operating system are used and a local Wi-Fi network is available.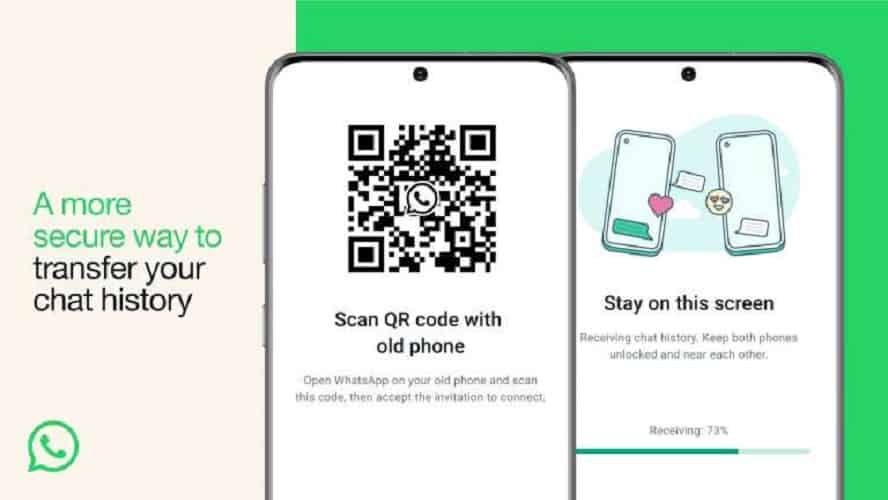 Faster migration
According to WhatsApp, this method is a lot faster than the existing migration method for devices with the same operating system. With that, chats had to be backed up in the cloud first, which was restored to the new device during migration. The new method immediately starts the migration process between the two devices.
Also, no third-party tools are required and the data transfer remains encrypted because it is only shared between two devices on the local network.
Other new functionality
Support for migrating chat data between two different mobile operating systems already exists, but remains a more complex process.
However, the messaging service did recently feature a multidevice feature for a single account. This allows users with a single phone number to sync their messages across multiple devices. This was already possible for multiple phones since April this year.
Also read: WhatsApp will silence spam calls and give more privacy control