Salesforce has introduced Einstein Automate. The tool allows users to automate workflows without having to do any programming. It is based on a click-and-drag system.
Einstein Automate consists of two main components: Flow Orchestrator and MuleSoft Composer.
Flow Orchestrator
Flow Orchestrator is the basis of Einstein Automate. Users can automate assemble processes visually putting parts in the right order. Salesforce uses a mortgage approval process as an example. This requires extensive documentation and verification. With Einstein Automate, users can create an automated workflow that streamlines the entire process. Using artificial intelligence, the software provides tips on where improvements can be made.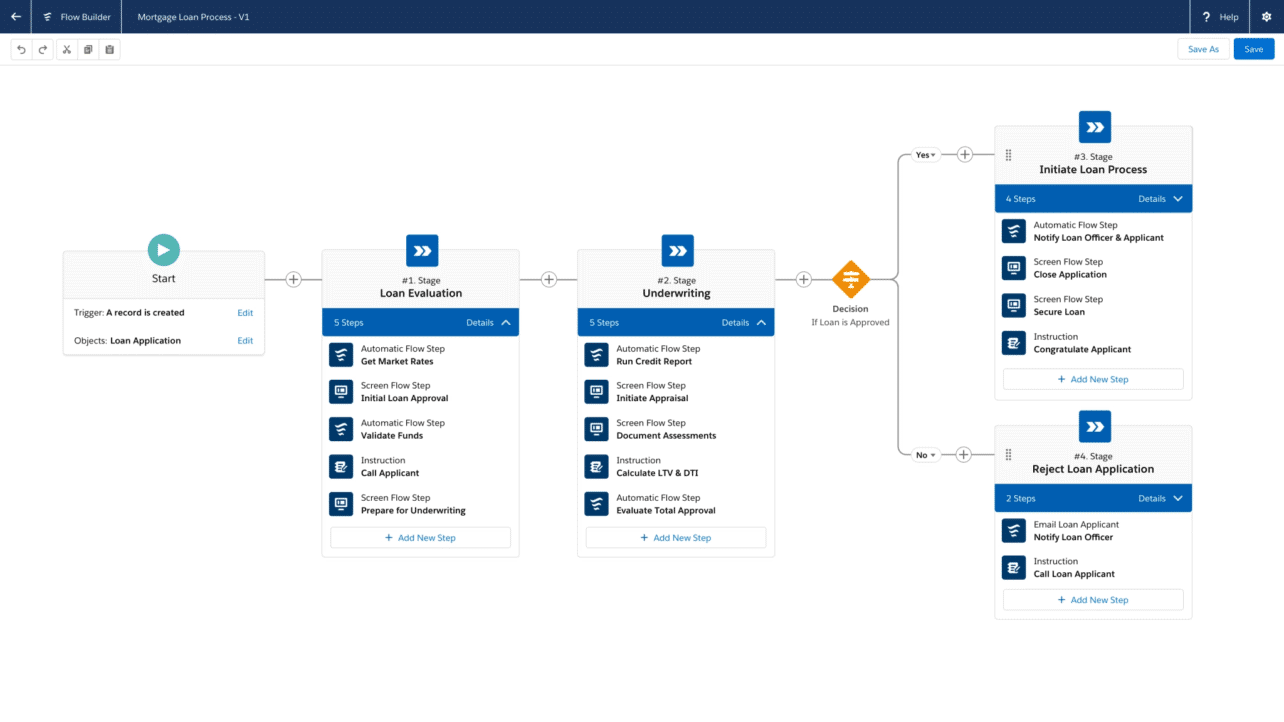 MuleSoft Composer
Integration with other applications is an important aspect of making a tool like this work well. That's why Salesforce equipped the software with over 700 connectors to share data with other applications. This makes it easy to connect your workflow with an e-mail application to send confirmations or to a payment system to take care of finances.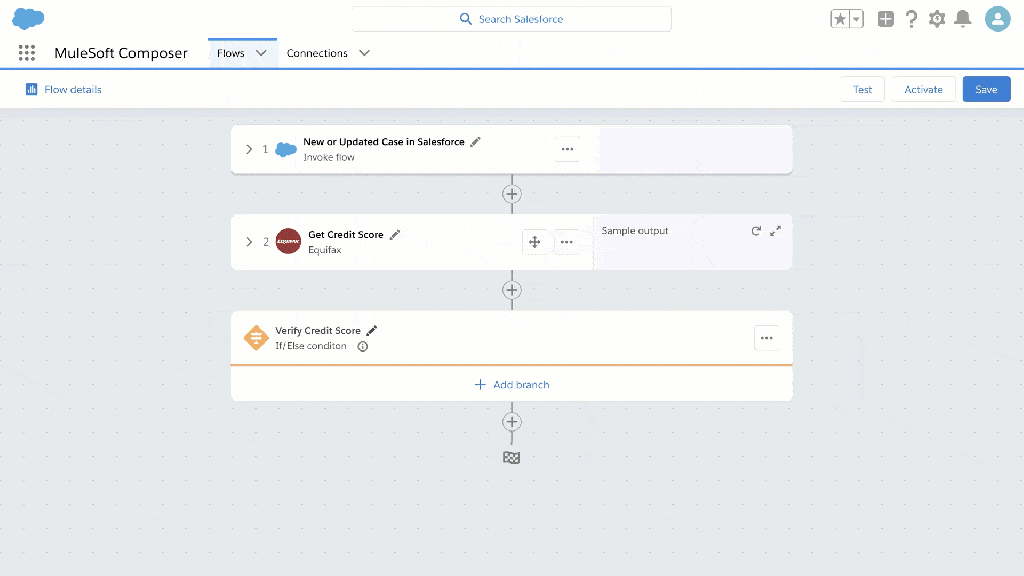 Collection
Salesforce has also provided a collection of existing solutions made by the company itself or its partners. These consist of both free and paid extensions. Einstein Automate will be available to customers from 2021 onwards.