Pega Systems has introduced Pega Process Extender for Salesforce Lightning. With this tool, companies can directly integrate workflow automation into the CRM platform.
Specifically, the tool enables drag-and-drop automated workflows directly into Salesforce. Sales and customer teams can automate and orchestrate workflows at multiple levels, including customer-specific workflows and market segments that were previously often in a separate silo.
Integrating Pega Workflows
The tool helps to quickly integrate Pega workflows into Salesforce and to effortlessly update Salesforce environments with changes made to the relevant Pega workflows. In addition, the integration tool enables the simplification of the final experience for customer teams and agents. Through the Salesforce Lightning user interface, they are given direct access to the Pega processes and can therefore easily learn about the content and status of these processes and update them. All this without having to switch between applications.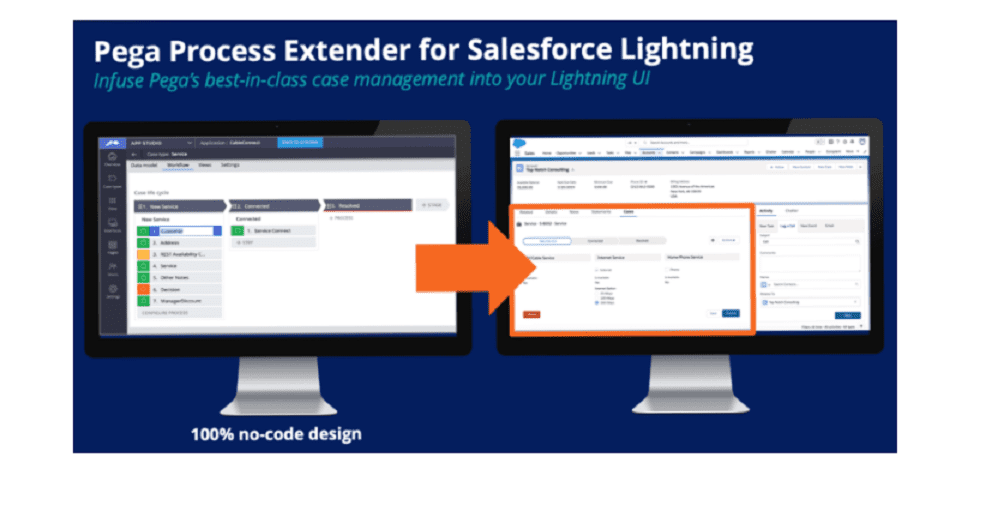 Pega Infinity as a basis
Pega Process Extender for Salesforce Lightning is based on the capabilities of Pega Systems Infinity. This is software for digital transition activities designed to help companies connect more with their customers and improve operational efficiency.
The Pega Process Extender for Salesforce Lightning tool is now available in the Pega Marketplace and in the Salesforce AppExchange.
Also read: Pega moves to ISO 20022, the new financial data standard