Microsoft announces multiple collaborations and integrations with frontline employee platforms. The tech giant is strengthening ties with Samsung, Zebra Technologies, Workday and Espressive.
According to Microsoft, usage of Teams grew by 400 percent among frontline workers in the past two years. Think nurses, supermarket employees and hospitality staff. The trend is spurring Microsoft to strengthen collaborations with platforms for frontline workers. The organization announced new partnerships and updates to integrations with Samsung, Zebra Technologies, Workday, Reflexis, SAP and Espressive.
Microsoft Teams and Endpoint Manager
First, Zebra Technologies and Samsung integrated a new Teams Walkie Talkie feature into their mobile devices. Microsoft is simultaneously launching Walkie Talkie as an app for most iOS and Android devices. The app consists of a push-to-talk feature for quick audio recording and sharing. Its integration in Zebra and Samsung entails a button on Zebra and Samsung devices. When pressed, the button runs the app and records a message, providing a reasonable way to communicate in an instant.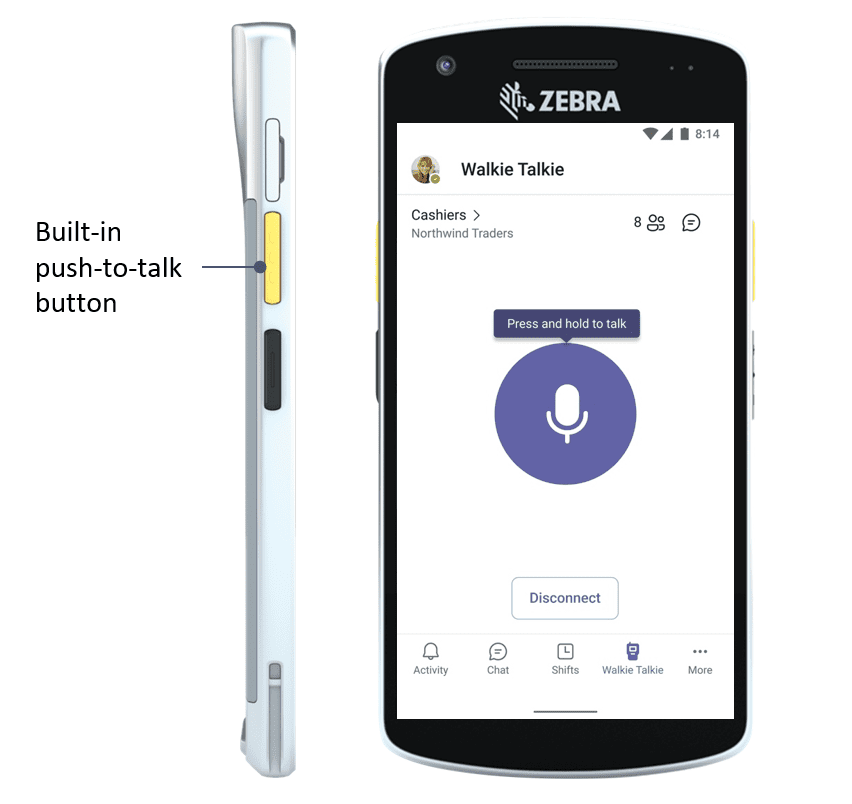 Second, Microsoft is launching a connector to connect Reflexis Workforce Scheduler (RWS) and Teams. RWS is a tool for creating, managing and presenting work schedules. The new connector synchronizes some of RWS's functionality with Teams. End users can display and manage rosters through Teams.
Tip: Zebra provides visibility and mobility for on-demand economy
Microsoft is also introducing an entirely new Teams feature for overseeing and managing digital appointments. In a concept image, Microsoft describes the feature as 'Bookings'. The feature allows conferences to be queued up. Contacts can be emailed and texted from an overview. Bookings is a promising tool for tightly scheduling meetings and swiftly updating contacts on delays.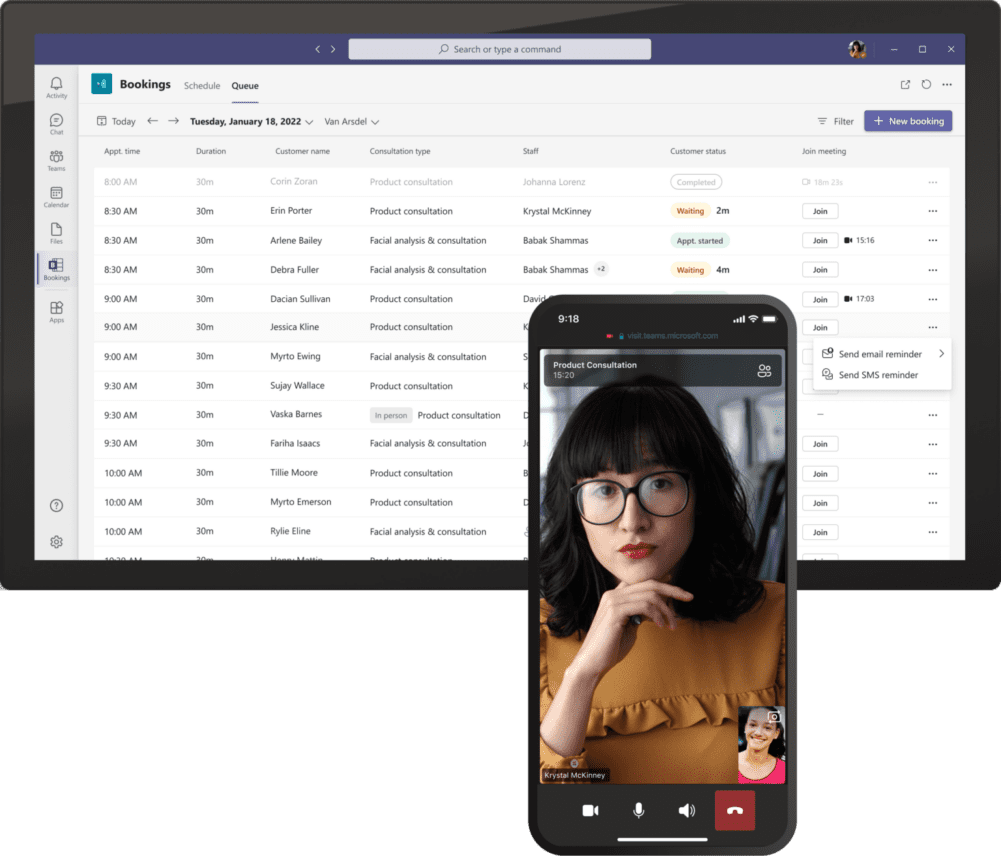 In addition, Microsoft is integrating the Approvals app into Teams. The tool is part of Microsoft Power Apps and allows employees to give and request official confirmations. For example, permission to publish a document or the transfer of money. The new integration makes Approvals available in Teams.
Finally, it is now possible to use Microsoft Endpoint Manager to push audio notifications to managed devices. This update is intended for frontline employees as well. In practice, frontline teams often share devices. Employees may lose devices. The update to Microsoft Endpoint Manager enables administrators to assist in finding a device by remotely playing an audio notification on the device.
Microsoft Viva Learning
Microsoft Viva Learning has been available in Teams for some time. The integration allows employees to find, use and share training content within Teams. Organizations have a platform to provide training content to employees. Now, Microsoft is launching the 'LMS assignment feature', short for learning management system. Training courses from partners — including SAP, Cornerstone and Saba Cloud — can be assigned to employees within Teams.
Microsoft also announces two new partnerships. Microsoft Viva Learning customers will soon be able to use training courses from organizations EdCast and OpenSesame.
Microsoft Viva Connections
Like Viva Learning, Viva Connections is readily available. Organizations have a platform to deliver content and applications to employees in a single dashboard. Microsoft announces two new strategic partners of Viva Connections: Workday and Espressive. Apps from Workday and Espressive will soon be available to Workday and Espressive customers that use Viva Connections.
Among other things, Workday is incorporating its payroll apps in Viva Connections dashboards. Espressive will make parts of its helpdesk app available.
Tip: Windows 11 is available: when, how and why do we update?