Bullitt Group comes out with its new flagship model, the Cat S75. The rugged smartphone should give users the assurance of being reachable in the harshest conditions, even in the face of loss of cellular reception.
To this end, the Cat S75 features 5G connectivity and a non-terrestrial network (NTN) chip from MediaTek. The chip allows the phone to connect to geostationary satellites 37,500 kilometers above the earth. Bullitt Group claims that this allows the Cat S75 to send and receive messages and send an emergency signal at all times, even in areas without cellular coverage.
Sending messages or an SOS help request via satellite does require a subscription, starting at 4.99 euros per month. Anyone can receive a message from someone who has the 3GPP-based "direct-to-satellite" messaging service Bullitt Satellite Messenger. The recipient receives the message as a text message and can respond using the iOS or Android version of the Satellite Messenger app.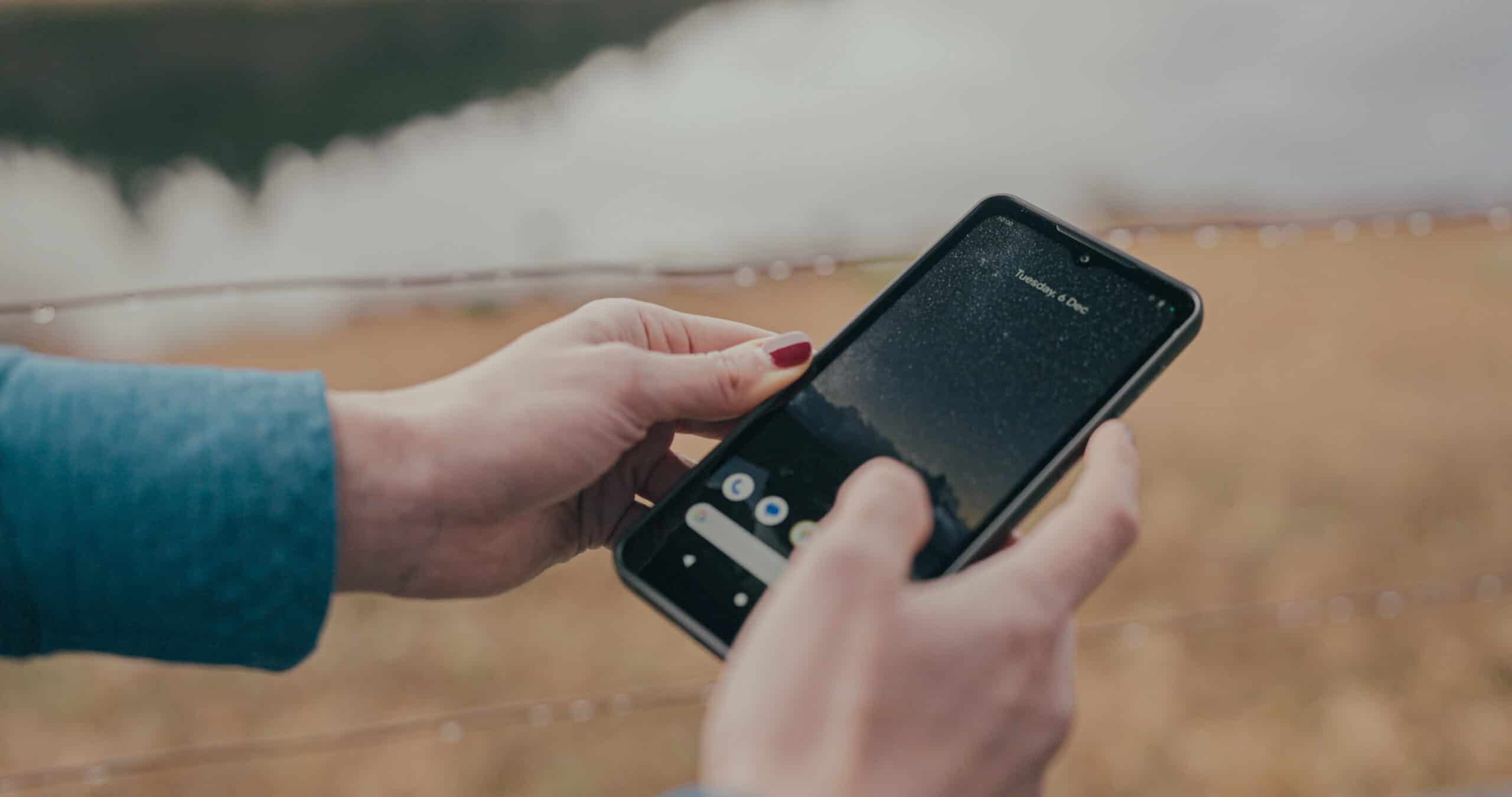 Rugged smartphone
Bullitt Group is also known as a supplier of rugged smartphones. This is also the case with the Cat S75, which it claims is the company's strongest smartphone to date. In tests, the phone managed to withstand a rigorous 1.8-meter drop onto steel. It is also dust-, sand- and dirt-proof and waterproof up to 35 minutes at 5 meters and under high-pressure jets. It earns the Cat S75 an IP68 and IP69K rating.
Furthermore, Bullitt Group indicates that the smartphone has been tested to military standard MIL-SPEC 810. This allows the device to withstand extreme temperatures, high humidity, salty fog, vibration and tumble tests. The phone features Bullitt Group's Hygiene+ technology, in which the surfaces of the device are treated with antibacterial silver ions.
The Cat S75 features a 6.6-inch screen and has battery of 5000 mAh. The battery can be charged wirelessly and is said to last two days on a charge. Bullitt Group ships the phone with Android 12. The company promises two operating system updates and five years of security patches.
The phone should be available soon. The Cat S75 costs 599 euros.
Also read: Bullitt Satellite Connect makes smartphones reachable via satellite