Intel has presented the new Thunderbolt 5 standard. It hopes to address the most demanding needs of creatives and gamers, among others. Connectivity to storage media, displays and graphics is greatly sped up, with Intel even suggesting that local AI acceleration could benefit.
Specifically, a Thunderbolt 5 (TBT5) connection delivers a bi-directional 80 Mbps, while Bandwidth Boost should provide as much as 120 Gbps. That represents a threefold theoretical improvement over Thunderbolt 4. Compatibility remains well taken care of: all older Thunderbolt connections, USB4 V2, DisplayPort 2.1 and PCIe 4.0 are supported. Device charging gets a big boost with 240W support, making TBT5 up to twice as fast as TBT4.
Intel states that an upgrade from the Thunderbolt 4 standard is needed to meet the bandwidth demands of "content creators, gamers and professionals." These would increasingly be looking for faster storage that is also manageable, while external graphics, for example, can provide a temporary performance gain in a dock.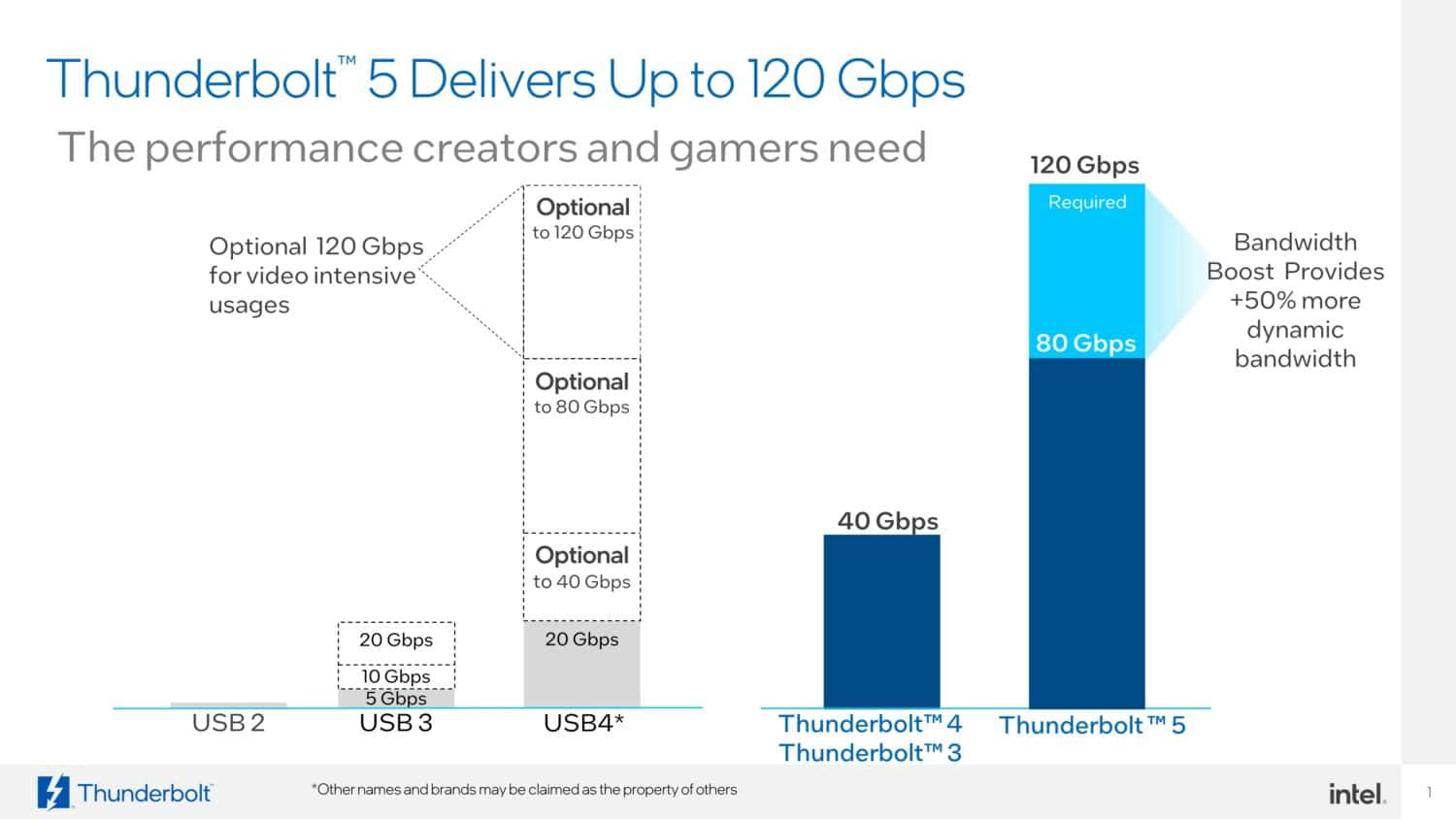 According to Intel, with an eGPU of this nature, the system in question handles as if it were inside the PC. These days, any eGPU solution constrains the capabilities of a graphics card to quite a serious extent, making its usefulness limited. While explaining Thunderbolt 5, Intel states that AI acceleration will eventually be feasible via this connectivity medium as well, but we wonder who's going to bother connecting such an expensive piece of hardware through TBT5. After all, AI hardware is mostly located somewhere in a datacenter or aggregated in a server, where Ethernet, not Thunderbolt, is the most obvious way to connect as an end user.
However, the extra speed of Thunderbolt 5 will ensure that bandwidth will be more than sufficient for a PC connecting to multiple high-end displays, keyboards, mice and other peripherals. Users will also be able to deploy 8K monitors from now on.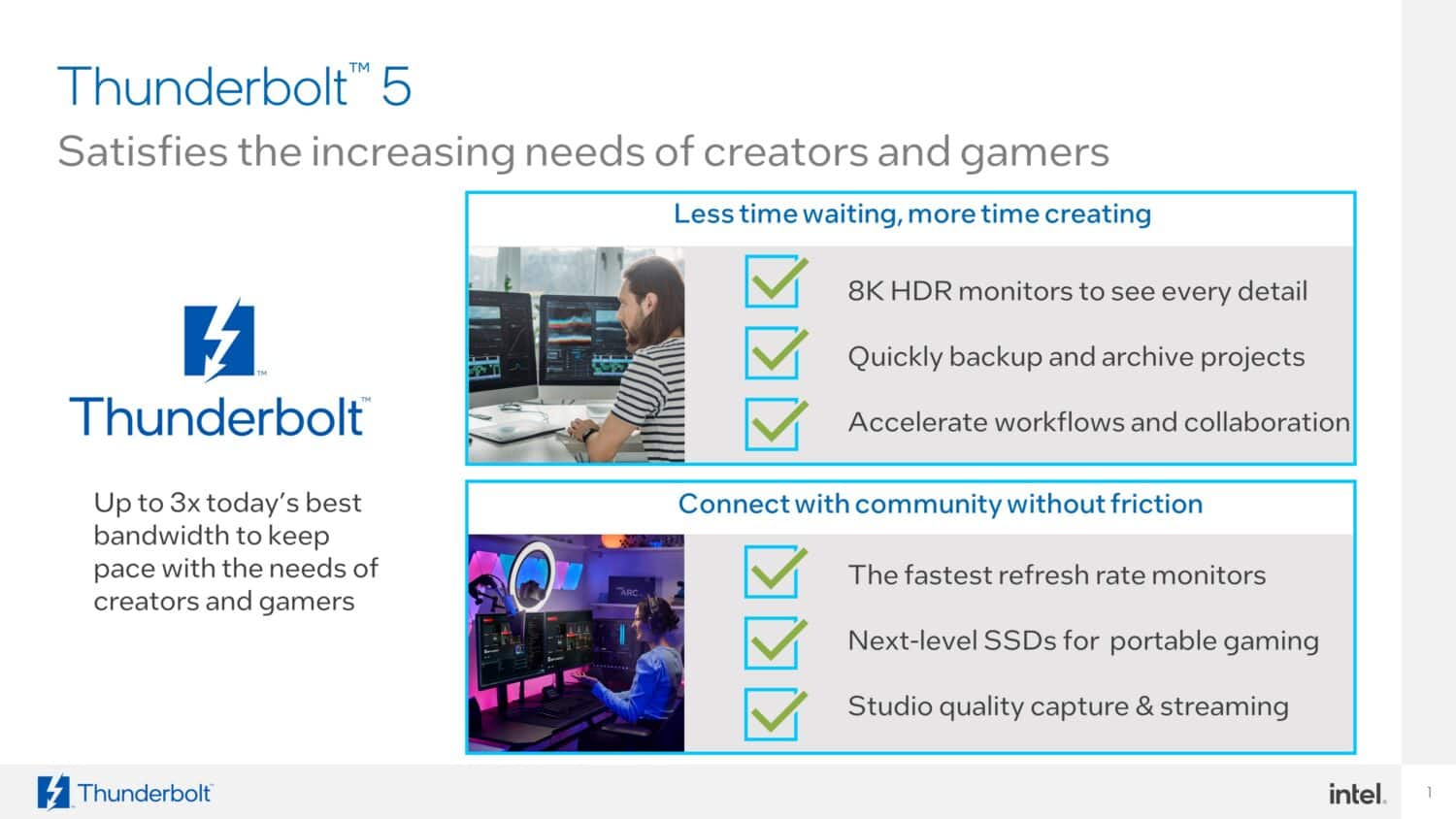 New technology
The technological breakthrough that provides the speed improvement is called PAM-3. It is a signaling methodology that can process more data within existing PC standards. Such accelerations are also taking place in video memory, for example, where PAM-4 gains efficiency over GDDR6X due to faster data streams. The same will be true for Thunderbolt: the same use cases will in all likelihood therefore also consume less power.
Thunderbolt 5-based solutions will be launched in 2024.
Also read: Intel reveals architecture for Xeon chips slated for 2024