Not only did Apple present a new MacBook Air and Mac Mini today, it also presented a significant improvement on the iPad Pro. Just like the two aforementioned devices, Apple's tablet hadn't been redesigned for a long time. Until today, then.
Apple CEO Tim Cook presented the new iPad Pro at a presentation. The device is clearly focused on the business customer and creative professionals who like to use Apple equipment. The iPad Pro 2018 has a larger screen in a smaller housing and as usual some internal improvements.
The iPad Pro 2018
For the first time, the new iPad doesn't have a home button. That also means, just like with iPhones, that there is no longer a fingerprint scanner in the device. Instead, Apple builds in the cameras and sensors needed to enable Face ID. According to Apple, it is a lot safer to use the new iPad.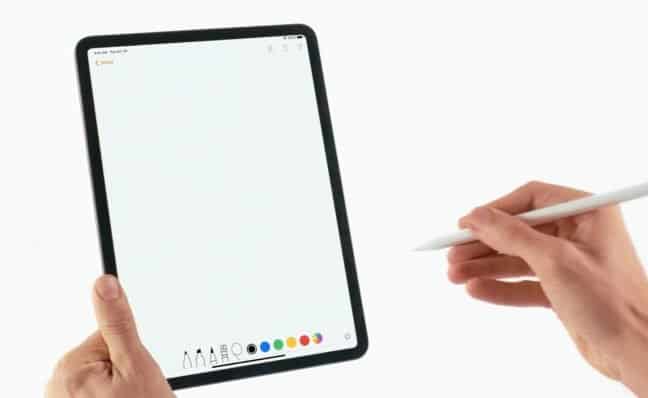 Because there is no home button anymore, Apple was able to significantly reduce the screen edges. The device has an 11-inch screen in the same size as the 10.5-inch version. A 12.9-inch version is also available. Both new models are 5.9mm thick, which is a full millimeter thinner than the previous generation iPad Pro.
The specs
The iPad Pro is powered by an Apple A12X Bionic chip, built using the same 7nm process as the iPhone XS processor. According to Apple, the eight-core CPU is 35 percent faster than last year's model. In terms of graphics, the device would work up to a thousand times faster.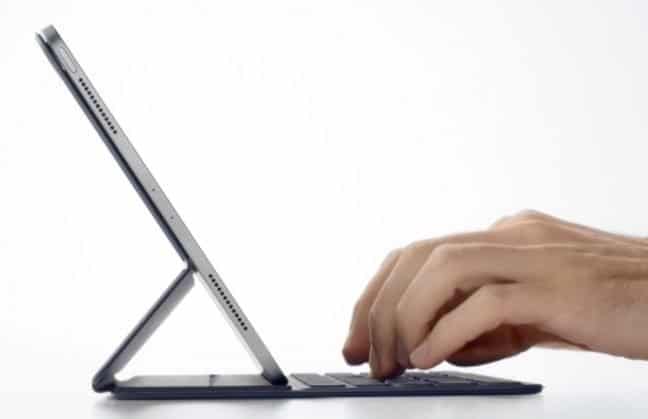 The new iPad Pro can last up to 10 hours on a fully charged battery and offers up to 1TB of storage memory, as well as up to a 5K display. By default, however, the corporate tablet has a retina screen with a resolution of 2,388 by 1,668 pixels. The devices have a USB-C port and no Lightning input.
Due to the changed housing and the lack of a home button, the new iPad is equipped with the same controls as the iPhone XS and XR. Swipe movements are therefore central to this. The iPad Pro 2018 will be available from 7 November. The cheapest version costs 899 euros, the most expensive 2,119 euros.
This news article was automatically translated from Dutch to give Techzine.eu a head start. All news articles after September 1, 2019 are written in native English and NOT translated. All our background stories are written in native English as well. For more information read our launch article.