Asus introduced five new Zenbook laptops. The models feature dual screens, air-cooling keyboard technology and various options from Intel, AMD and Nvidia.
The Asus Zenbook Pro 16X OLED UX7602, Zenbook Pro 17 UM6702, Zenbook S 13 OLED UM5302 and Zenbook S Flip OLED UP5302 run on processors from either Intel or AMD. Intel options include the Intel Core i9-12900 and the Intel Core i7-1260P processors. AMD supplies the AMD Ryzen 9 6900HX and the AMD Ryzen 7 6800H processors.
In terms of graphics cards, the models feature an Nvidia GeForce RTX 3050 Ti (4GB GDDR6), Nvidia GeForce RTX 3060 Ti (6GB GDDR6) and Nvidia GeForce RTX 3050 GPU. Other choices include the AMD Radeon 680M or Intel Iris X GPU.
In addition, the various models have an internal memory of up to 32GB LPDDR5-4800, -LPDDR5-5200 or -LPDDR5-6400. Storage capacity is available in the form of 1TB or 2TB PCIe 4 NVme SSD.
The display sizes are 13.3 inches, 14.5 inches, 16 inches and 17.3 inches. Some of the displays are equipped with an OLED touchscreen. The various displays have a frequency of 60Hz, 120Hz or 165Hz.
Details
Naturally, the details of the new Zenbooks are in the individual models. For example, the Asus Zenbook 14 Duo OLED UX8402 features an additional folding screen. The laptop also features AAS Ultra technology that lifts the extra 12.7-inch screen for more processor ventilation.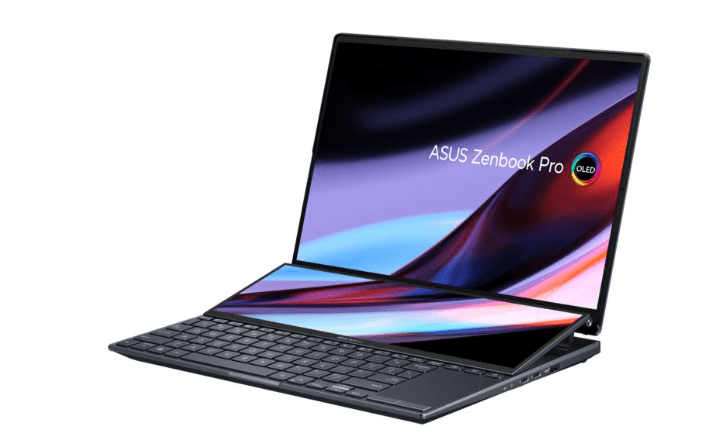 For the Asus Zenbook Pro 16X OLED UX7602, AAS Ultra technology provides an ergonomic keyboard angle for healthier use. In addition, the technology allows the laptop to cool components such as the CPU and GPU and therefore perform better. The laptop also features a built-in dial, which is especially suitable for creative applications.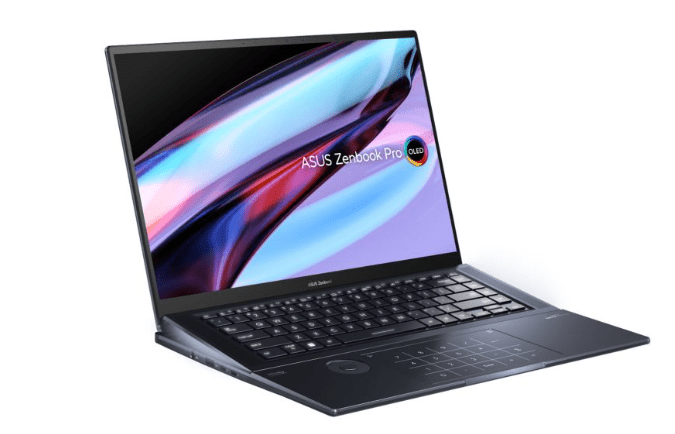 Other models
The Asus Zenbook Pro 17 UM6702 should deliver more performance through AMD processors. Although this keyboard can also be adjusted to an ergonomic position, the laptop does not have a special cooling system for its interior.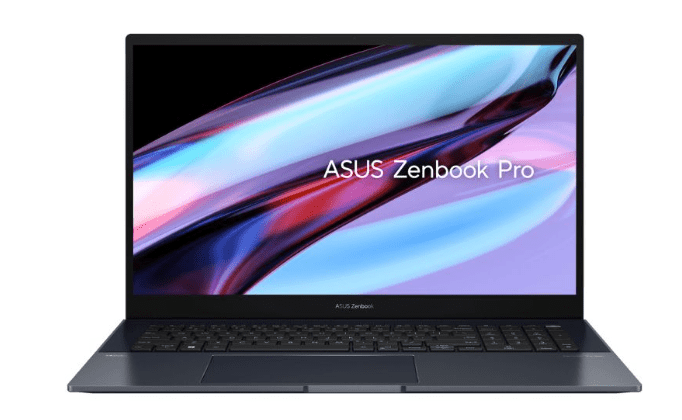 The Asus Zenbook S 13 OLED UM5302 and Zenbook S Flip OLED UP5302 are the lightest laptops of the new arrivals, weighing in at no more than 1.1kg. These laptops also feature OLED screens and ergonomic keyboards. In addition, both models have an antibacterial coating.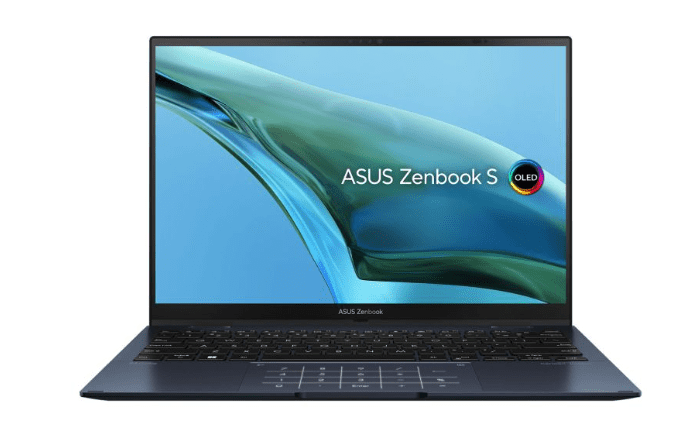 The moment of the new models' availability is unknown.