There's a fresh face on the smartphone market. Nothing launches its Phone (1) on the 21st of July. The Android smartphone runs fine, but in terms of performance, other brands work just as well. The design, however, is unique.
Nothing was founded in 2020 by Carl Pei. Seven years earlier, Pei founded OnePlus, one of the world's fastest-growing smartphone manufacturers.
Nothing and OnePlus have different strategies. OnePlus focuses on price-quality. Nothing focuses on sustainability and design. As a result, Nothing's first device — the Phone (1) — is anything but cheap. The model will be available on 21 July starting at 469 euros.
The phone runs on a Snapdragon 778+ chipset. Although sufficient for most users, the chipset alone isn't worth 469 euros. Other manufacturers include the chipset in devices starting at 300 euros. This doesn't mean that the Phone (1) is unnecessarily expensive. Two qualities set the model apart.
Design
First, there's the design. The phone's size and feel are comparable to an iPhone 13. That's a good thing, because most will agree that iPhones are particularly comfortable to hold. On top of that, the Phone (1) is almost 40 grams lighter than the iPhone 13.
The device's rear immediately catches the eye. The back features LED lighting. Nothing calls it a 'Glyph interface'. The surface lights up when charging the battery or receiving a notification.
Each event has a unique light pattern. As a result, you won't have to flip or unlock the phone to stay updated on incoming calls or battery charge. The patterns are customizable.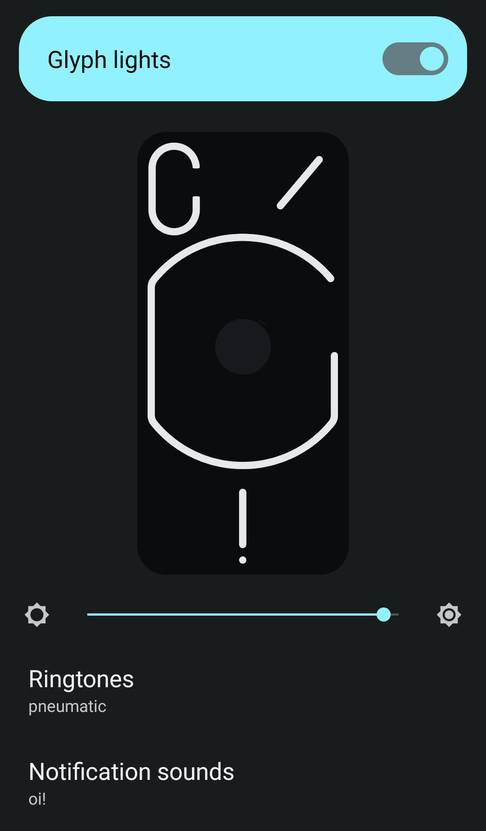 Barebones
The second spearhead is sustainability. This has two meanings. First of all, the phone is shipped with just the necessities. You don't receive a case, adapter or box, which saves on materials, according to Nothing. We don't expect everyone to appreciate that decision. The design partly consists of glass. A protective case would be nice.
Secondly, Nothing works with recycled materials where possible. The frame fully consists of recycled aluminium. About half of all plastic parts are organic or recycled.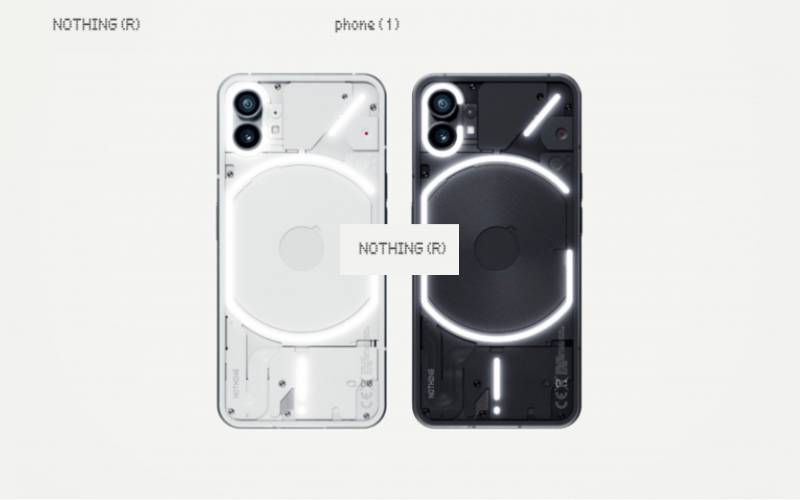 Variants
The Phone (1) will be available in white and black on 21 July. The device comes in three variants: 8GB RAM/128GB storage (€469), 8GB/256GB (€499) and 12GB/256GB (€549). The smartphone will be available through carriers, retailers and Nothing's website.