Nvidia and Dell Technologies are combining BlueField-2 DPUs with Dell PowerEdge systems. The joint solution should improve the performance of virtualized workloads based on VMware vSphere 8.
The introduction of VMware vSphere 8 leads to many new solutions. For example, Nvidia and Dell are collaborating on Dell Validated Designs for AI – Automatic Machine Learning VxRail systems. The partners simultaneously announced a combination of Nvidia's BlueField-2 DPUs and Dell PowerEdge servers configured for VMware vSphere 8.
The joint solution should get the best out of Nvidia DPUs for offloading, isolating, accelerating and securing data center infrastructure services. CPUs and GPUs can focus on running and processing large volumes of workloads for AI and other data center applications. In addition, programmable chips provide greater data security for edge and multi-cloud environments.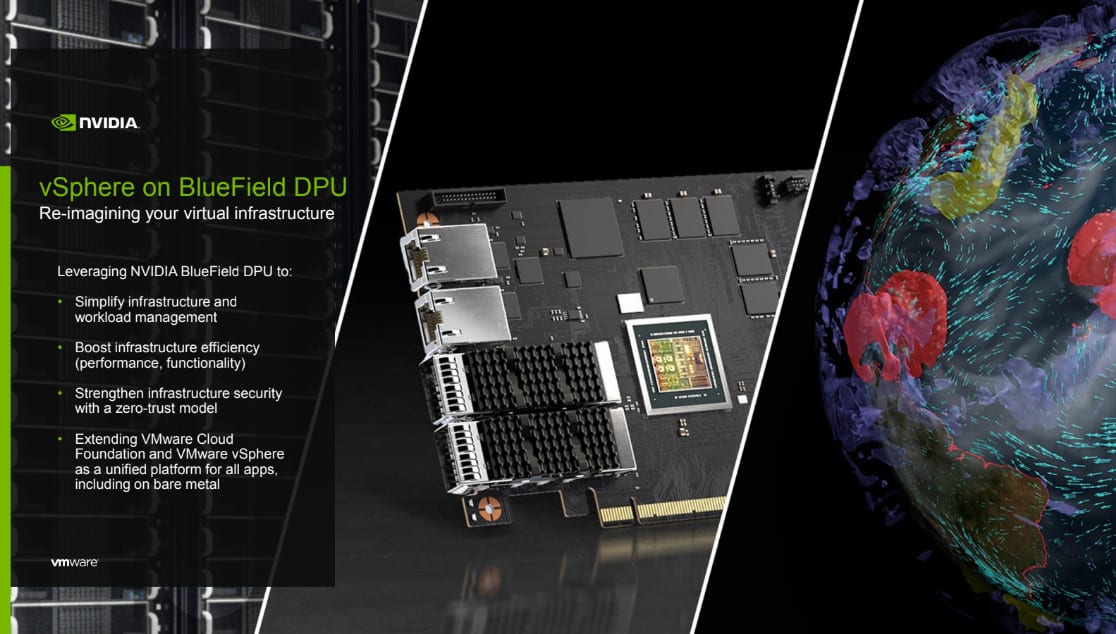 AI Enterprise Platform support
Dell PowerEdge servers with BlueField-2 DPUs also support Nvidia's AI Enterprise Platform. This suite makes it easier to develop and run AI workloads in on-premises and cloud environments. An upcoming update to the AI Enterprise Platform will allow Dell PowerEdge servers to support larger multi-GPU workloads as well.
The joint solution becomes generally available later this year. Interested parties can test the systems through the Nvidia LaunchPad hands-on lab program.
Tip: Dell Technologies introduces VxRail based on VMware vSphere 8