TP-Link added a managed cloud-based controller to its Omada network management portfolio. The release should provide administrators with more flexibility and reduced complexity.
Unlike TP-Link's existing on-prem appliances with cloud functionality, the new Omada controller is fully cloud-based. The managed appliance allows network administrators to operate Omada SDN environments in a cloud dashboard. "Controller as a service", as described by TP-Link.
According to the vendor, the appliance helps administrators benefit from the computing power, scalability and availability of the cloud. The release allows users to manage access points, switches and gateways.
Functionality
The managed controller supports advanced WLAN optimization, Anomaly Detection and Early Warning functionality. The features use machine learning.
In addition, the appliance is capable of detecting complex problems and root causes in networks. Furthermore, TP-Link's new release features automatic software, patch management and Zero Touch Provisioning for easy configurations in network environments.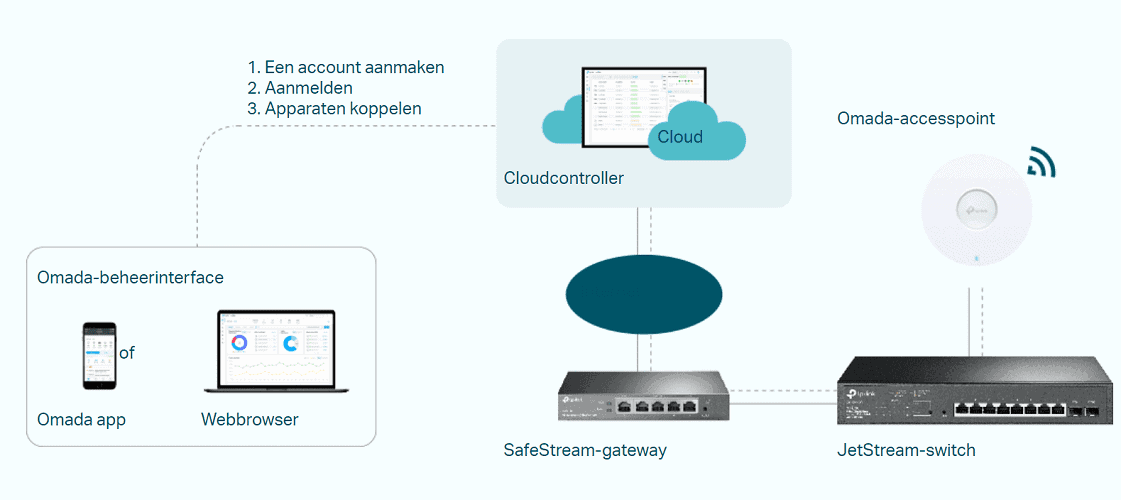 Hosted in AWS
The managed controller is hosted in AWS' public cloud environment. Customers that want a European cloud region can opt for Dublin or Frankfurt. TP-Link promises an SLA of 99.99 percent, 24/7 error detection and geographically isolated backup servers. The controller is managed, meaning TP-Link takes care of software updates and backups, among other services.
Tip: TP-link launches Omada ER7212, all-in-one router, switch and controller