During Dreamforce, Salesforce introduced the new solution Salesforce Genie. With Salesforce Genie, the company is building on the success of Customer 360 and its own Customer Data Platform. Salesforce calls it its biggest innovation within the Salesforce Platform over the past 20 years.
At Salesforce, they took a big step forward with their own platform with the introduction of Customer 360. With Customer 360, you as an organization have a complete overview of all your customers. All customer data found in Salesforce is easily displayed without your employees having to switch between different applications. Customer 360 creates a clear profile of each customer. This was already a technical challenge for Salesforce and a big step forward. Now it is adding Genie.
Customer 360 takes its power from the Customer Data Platform (CDP). This is a platform that ensures all Salesforce data is easily shareable and accessible. Until now, the platform has not really been accessible to customers, something that is now changing with Genie.
Salesforce Genie takes Customer 360 profiles to the next level. All data that comes in in real time or is created on the platform is also made immediately available in the Customer 360 profiles and where possible fed to applications such as Flow Automation or Einstein AI.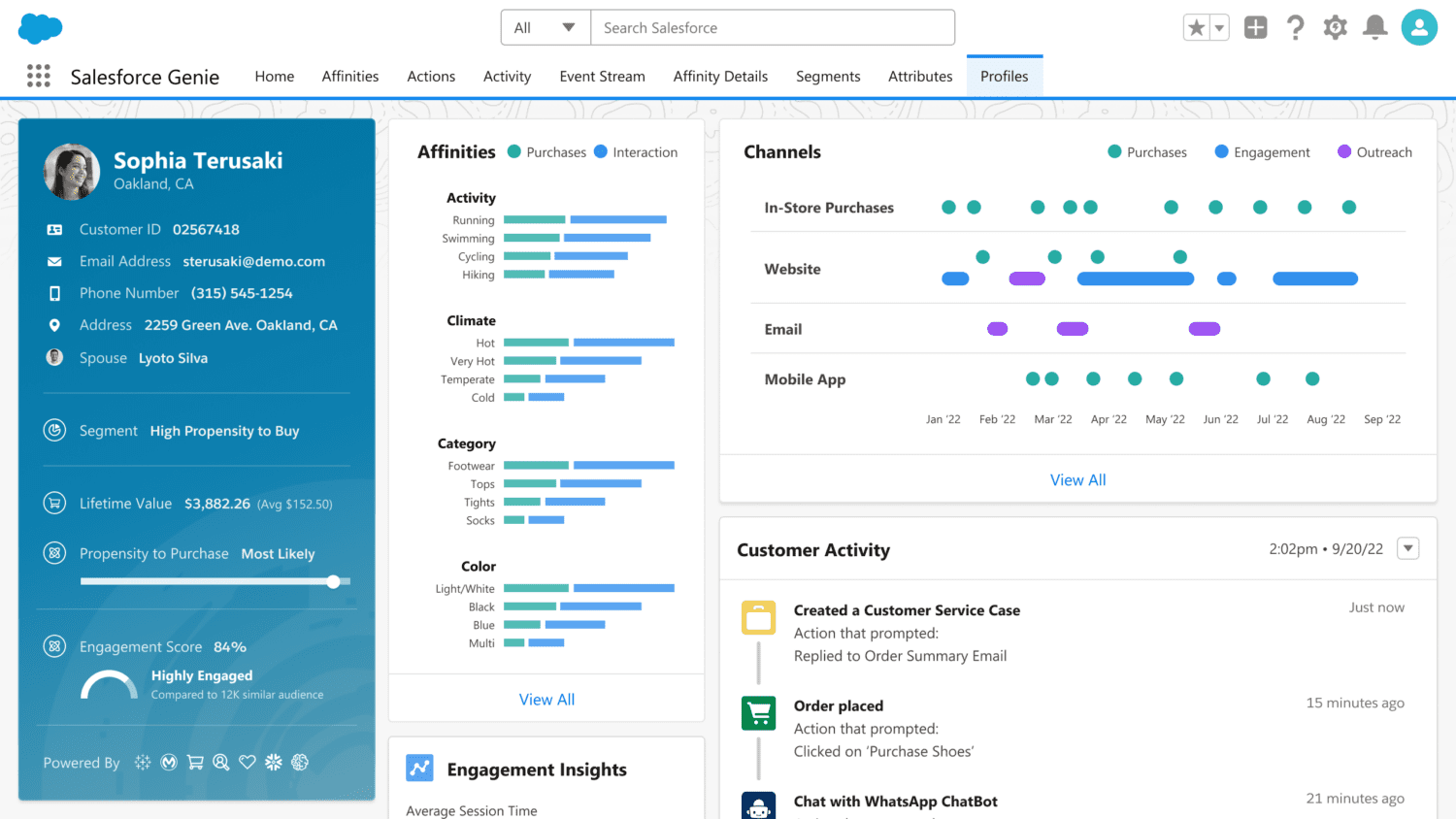 This creates a specific customer profile that is maintained in real-time. It applies to all data across all channels, while it is also immediately personalized. It should ensure that Customer 360 becomes even more complete and can automatically act on certain scenarios. For example, if there are problems in the supply chain, it can affect the delivery of a finished product
Quantity of applications creates many data silos
On average, organizations have about 976 applications in use to run their business operations. All those applications have their own databases and data sets. As a result, all customer data is hugely fragmented. With Salesforce Genie, all applications are connected to the central CDP, making all data available and not stuck in all the mini silos.
Genie can receive and process massive amounts of data in real-time. Whether it is data streams or transactional data: everything is brought together in that customer graph that creates a personal profile and brings all the data together.
Salesforce states security and privacy have been central to Genie's development, allowing it to meet regulated compliance. This includes built-in data ethics features available for governance. It should also ensure customer trust.
Applications developed on top of Genie can integrate with the platform in real-time and import data from any source. Be it Salesforce applications, mobile apps, websites or internet-connected devices. Finally, legacy applications can still be integrated with Genie via MuleSoft.
Salesforce metadata model makes customer data visible and usable within Customer 360
Salesforce has developed a comprehensive metadata model to which all imported and linked customer data can be linked. This also makes the data directly usable in all Salesforce solutions. Whether in sales, service, marketing, commerce or any of the specific industry solutions.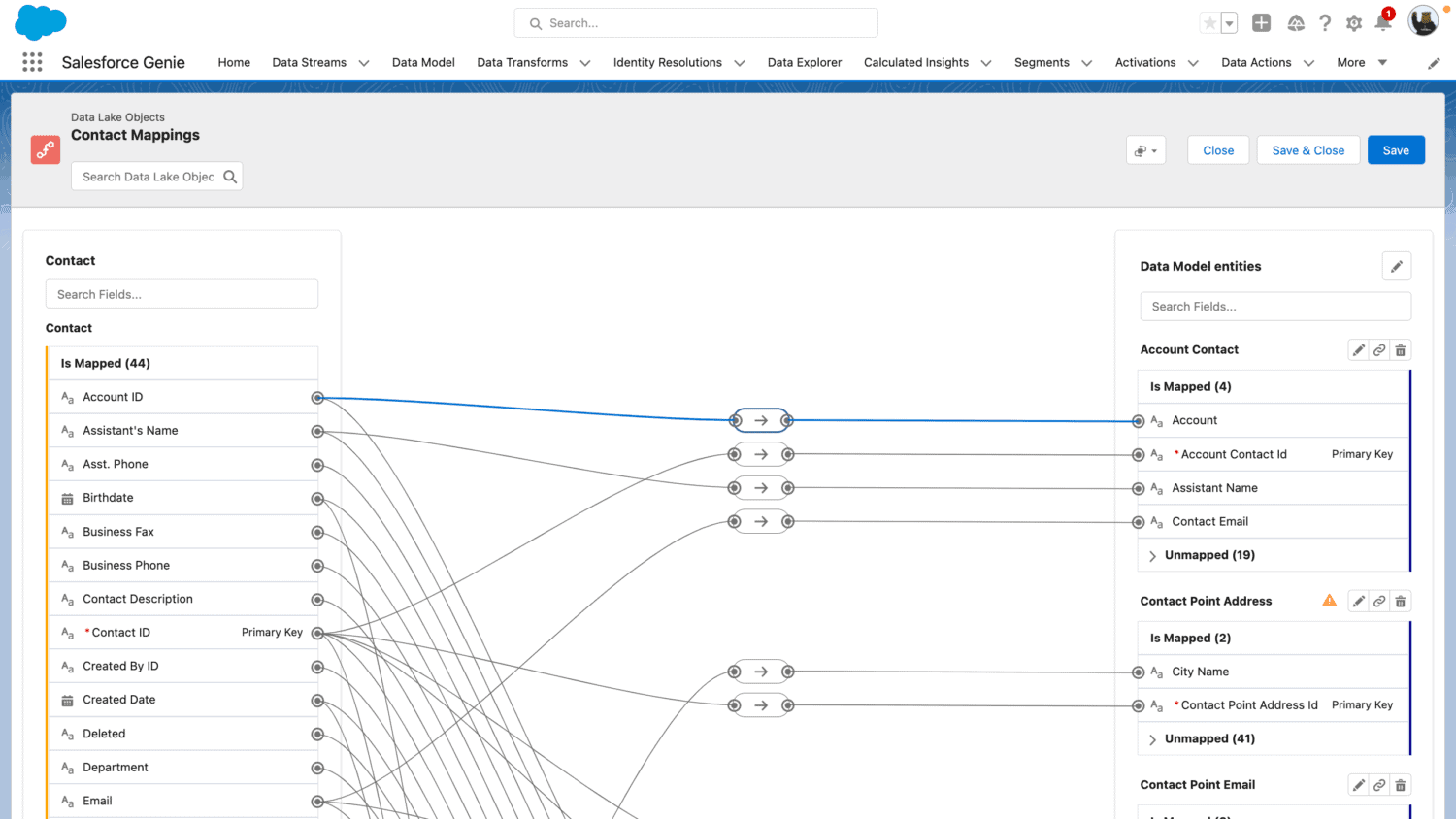 The current capabilities of Einstein (Salesforce AI solution) and the Flow Automation Services (automatically executing workflows) become much better when they have access to more (real-time) data. Currently, Einstein already generates about 175 billion predictions per day. That will rapidly become many more.
Salesforce engages partners in Genie for more open system
With the advent of Genie, Salesforce is also taking a more open approach. Although it is a Salesforce product, it is still possible to use third-party technology. For example, there is a partnership with Snowflake, making it possible to use real-time data from Snowflake on the Salesforce platform. The other way around is also possible. Snowflake customers can use real-time data in Salesforce Genie within Snowflake.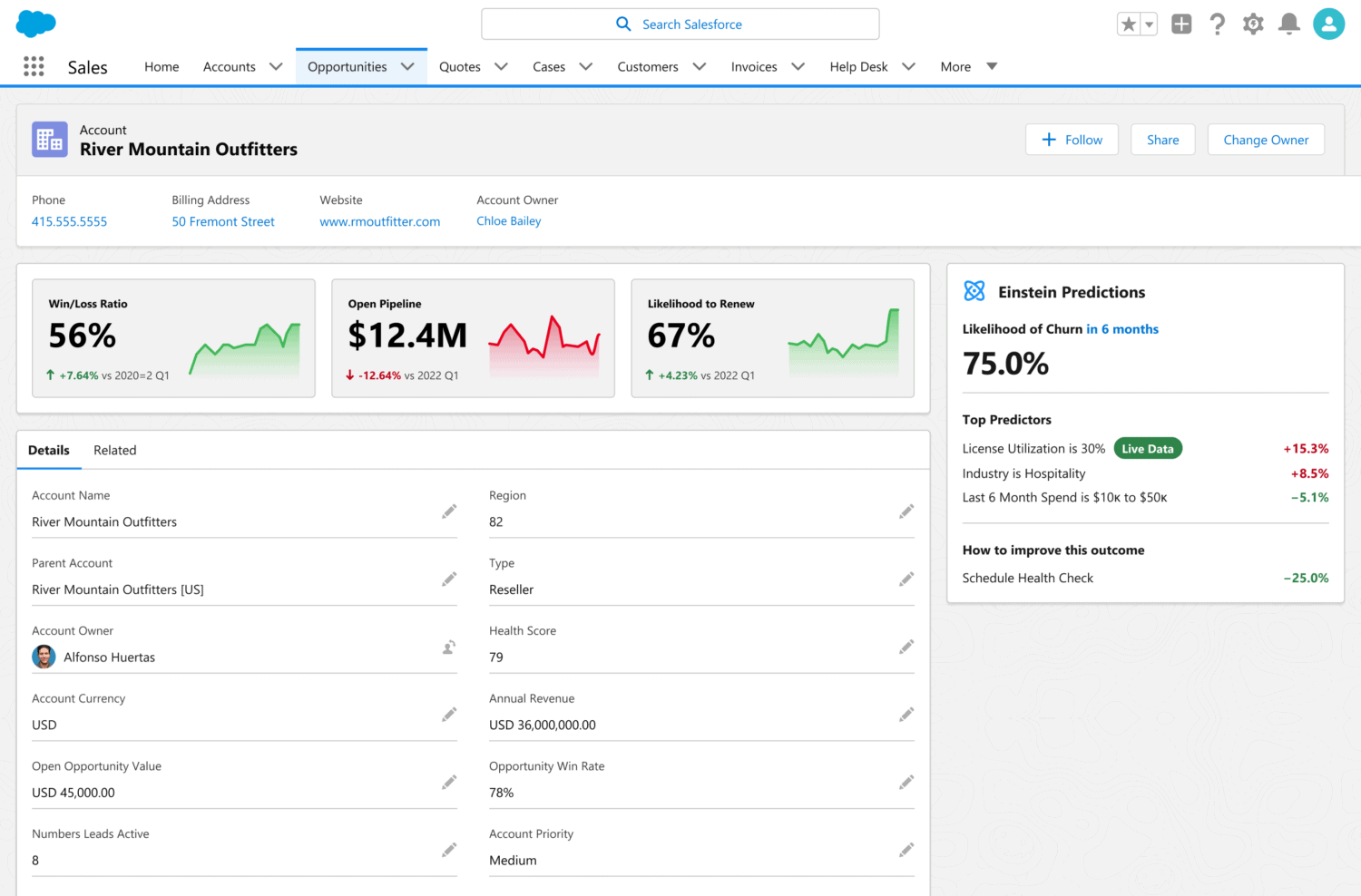 There is also a partnership with Amazon Web Services for SageMaker. With Amazon SageMaker, a customer can unleash their own AI algorithms on the data in Salesforce Genie. Customers who are already very advanced with artificial intelligence and find Einstein to have a lack of possibilities, can use SageMaker to deploy and use their own AI models through Customer 360.
Another collaboration is in the area of first-party ads. Third-party cookies will soon be banned, so tracking users on Web sites will become more difficult. Unless the users are logged into the Web site, then it's first-party data. With Salesforce Genie, you can collect that first-party data and create a segment for it that in turn you can feed directly to the ad services of Amazon, Google, Facebook and Instagram. According to Salesforce, these are privacy-friendly integrations aimed at providing personalized and efficient marketing actions at scale. What they mean by this is that there may be a lot of user data in Salesforce. To create such a segment, only the email address is needed. If a user is logged in to one of the previously mentioned services, that way relevant ads can be shown again.
Genie is available for almost all Salesforce products
With Genie, basically all existing Salesforce products will get a little better. Salesforce informed us that it has already developed Genie features for almost all solutions that can take an existing product to the next level. These include the Sales Cloud Genie, Service Cloud Genie, Marketing Cloud Genie and Commerce Cloud Genie. However, the company has not forgotten the acquisitions made in recent years. Salesforce has also considered MuleSoft Genie, Tableau Genie and Slack Genie.
Also read: Salesforce updates Customer 360 ahead of Dreamforce