In the 4th Industrial Revolution, on the one hand the rapidly changing technological developments are central. On the other hand, changing consumer expectations are central. Customers have access to a range of digital channels that they can access anytime, anywhere. For example, the average consumer regularly orders a meal via Deliveroo, groceries via Picnic or a new pair of shoes from Zalando. It is therefore not surprising that a customer also expects this convenience, this personalised approach and quality in business transactions.
Customer experience is a top priority for IT
In fact, our State of IT report shows that business customers are more demanding than consumers. For example, 83% of business customers and 69% of consumers in Europe always expect the same service from businesses, regardless of how they contact us. When an app or website doesn't work well, it's very easy for customers to switch to a competitor.
In short, in today's technology-driven world, customer experience is a top priority for IT. That's why 80% of IT managers believe that IT will enter a new era in the coming years, where customer expectations are leading.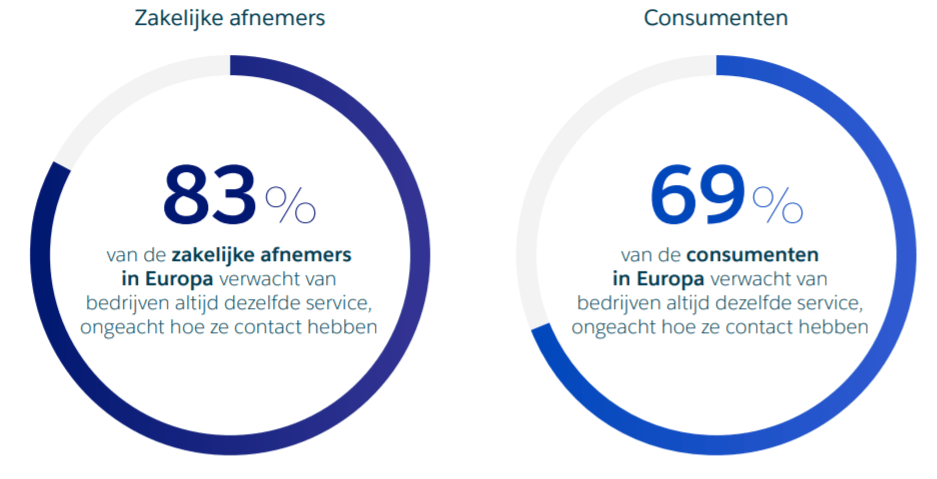 The changing role of IT
Research shows that IT has difficulty meeting the demanding needs of business customers and consumers. For example, 64% of IT managers said they couldn't deliver all the projects they were asked to. And the demand for new projects will only increase in the coming period (30%).
Large delivery gap
This 'delivery gap' within IT is widening with the advent of new technologies. The increasing demand from projects is changing the role of IT. Whereas in the past an IT department ensured that the website or business system worked, nowadays the IT department always has to be "one step ahead". The once-implementing role of IT has transformed into a business catalyst.
What technologies and innovations should a company use to differentiate itself from its competitors? The IT department is no longer an isolated island within a company, but a partner and extension of the other business departments.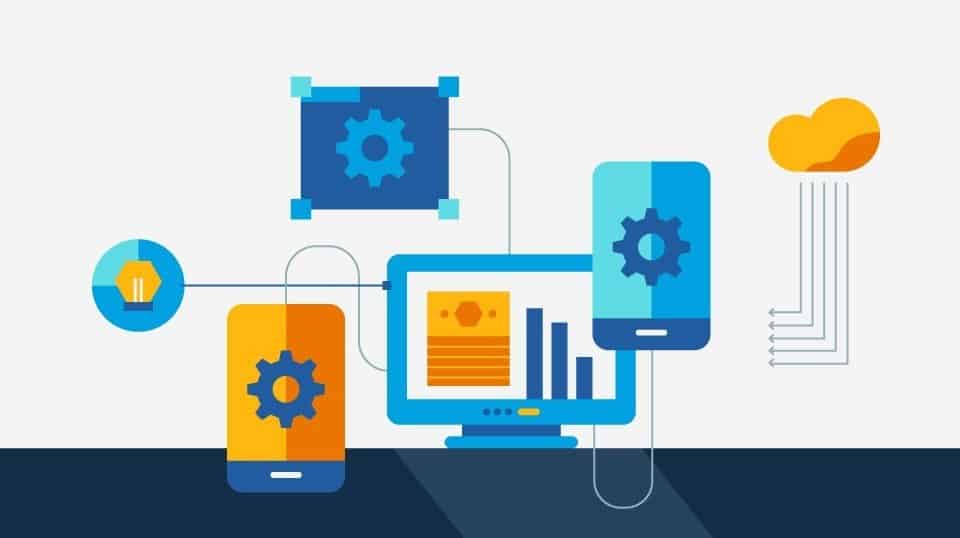 System and data integration are top of mind
To ensure that the IT department can be a valuable business partner, it is important to invest in an API strategy and better system integration. Using an API strategy allows a company to focus on its own strengths and offer additional services through partnerships. For example, an e-commerce platform with the integration of a payment system can speed up the sales process, which will also provide a better customer experience. In short, with an API strategy, systems and architecture are organized and structured in such a way that new innovation is supported quickly and easily. An integration solution that allows you to spend less time building and maintaining integrations yourself is, for example, MuleSoft Anypoint Platform.
The value of integration
The value of integration is measured in two ways, namely with a direct and an indirect value. MuleSoft's value framework refers to the direct value created using a modern integration approach using APIs.
Benefits only
This is how we see benefits in building, executing and managing projects. These benefits include increased security and reliability, endpoint management, and the scalability of the integration platform and broader IT architecture.
All of this, in turn, accelerates development cycles and increases capacity. And, of course, support for that seamless customer experience across multiple systems and applications that today's customer demands.
How can IT meet the challenge of fast development cycles and high demand?
We can say that speed is currently the primary goal in IT. But at the same time, this speed is also a pitfall. Changing customer expectations, and the increasing demand from business for an app for every problem, are causing an increasing workload in the IT department. Especially for employees with certain competencies.
Competencies that already appear to be in short supply in the business world. This skills gap will only increase. For example, the vast majority (82%) of European IT managers currently (or expected within two years) have to contend with a shortage of IT professionals with the right knowledge of IoT and connected devices. The figures for full-stack development are virtually the same: 83% already have to deal with a competency shortage or expect to do so in the next two years.
Low-code and no-code offer the solution
A low code platform offers tools such as process builders and standard interfaces that enable faster development. Where an IT team used to spend days developing back-end codes and front-end interfaces, low-code platforms offer these tools as well as ready-made solutions.
Low-code platforms ensure that companies do not have to reinvent the wheel, but can easily build new apps quickly. In addition, employees without any IT experience and developer background are able to develop apps themselves, so that IT can focus on things that make more impact on the business.
In addition to the building blocks offered by the Salesforce Lightning platform, the AppExchange offers ready-made solutions that can be installed in this way. With over 5,000 solutions, 80,000 peer reviews and 6 million customer installations, it provides solutions for every business challenge.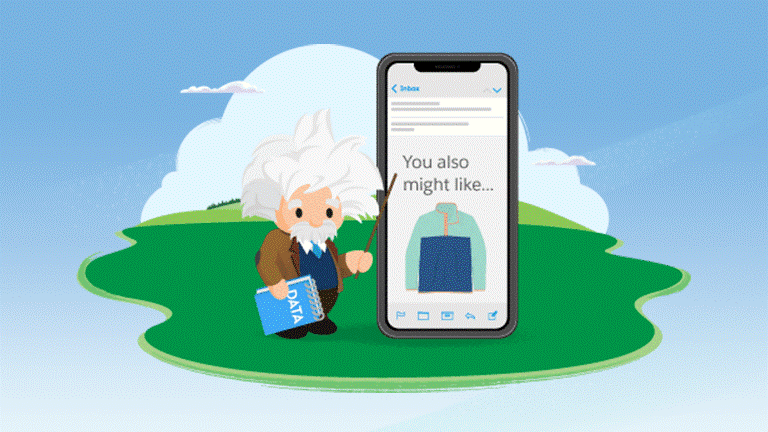 Personalized customer experience with deployment of AI
Since the advent of the cloud, mobile, the Internet of Things (IoT) and all chat possibilities are more connected to technology, brands and each other than ever before. They expect the perfect customer journey, through every channel and from every business department.
But perhaps most importantly, they expect a personal approach. When we want to watch a movie or series on demand through Netflix, we expect a personalized offer, and when we're looking for a property, we expect the app to remember what we're looking for.
A personalised customer experience can be realised with the commitment of AI. When you start with AI, it is important to follow the next three steps:
1. Formulate a concrete question
2. Gather the right data and label it so that you can make predictions about, for example, consumer behaviour.
3. Turn predictions into further actions. This is possible with the help of Salesforce Einstein.
In addition, a large number of tasks within the IT department are automated. This time can be spent by IT on solving complex problems that require human judgment, such as thinking about how a Saas strategy can contribute to a personalised customer experience. In addition, AI algorithms can make predictions that allow IT to adapt to future events quickly. In short, IT departments that use AI are more productive and efficient than companies that don't or don't use AI very often.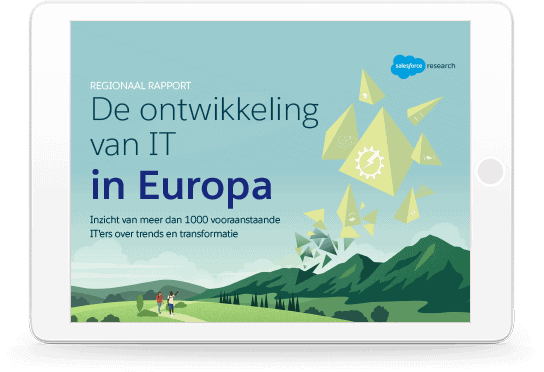 This is a contribution by Salesforce. Through this link, you will find more information about the possibilities of the company.