Salesforce is adding Einstein AI features to its sustainability solution Net Zero Cloud. This allows companies to create even better reports on their environmental, social and governance impacts and compliance with ESG standards.
Introduced during Dreamforce 2023, Salesforce's new Einstein AI functionality for Net Zero Cloud should help companies compile their ESG reports faster and better comply with various sustainability reporting laws and regulations.
In particular, the pressure on companies to comply with the European Union's Corporate Sustainability Reporting Directive (CSRD) by early 2024 plays an important role here, the CRM and cloud giant indicates.
Einstein AI for Net Zero Cloud
Specifically, Salesforce's new Einstein AI functionality for Net Zero Cloud consists of features that enable the solution to provide responses based on prompts that align with specific criteria from frameworks. This helps streamline the editing process of ESG reports.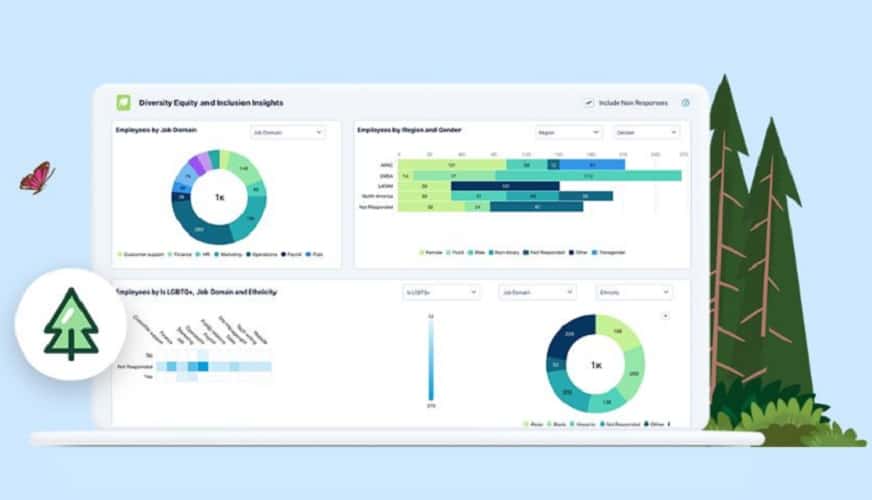 Through Einstein, for example, they can easily retrieve company data, documents and other Net Zero Cloud data, from previous years. The tool automatically pours the data into clear answers that answer the questions in the report.
Other functionality
In addition to Einstein AI technology, Salesforce has also added other new capabilities to Net Zero Cloud. The new CSRD Report Builder for Net Zero Cloud helps companies better meet European CSRD requirements. This functionality extends existing "builders" for GRI, CDP and SASB from the Salesforce Disclosure and Compliance Hub.
Furthermore, the CRM and cloud giant is introducing the Materiality Assessment tool for Net Zero Cloud. With it, sustainability specialists are able to identify the most important sustainability topics. Using customizable surveys, they gather key stakeholder input, determine the ranking of the topics, calculate scores and then visualize them in a matrix. With this, they can then ultimately design their ESG program and reporting strategy more effectively, is the thinking.
The Einstein AI technology for Net Zero Cloud will be available in spring 2024. The other two solutions will be available in October this year.
Also read: Salesforce changes course and launches new Einstein Copilot assistant