Siemens announces Teamcenter X software, a Product Lifecycle Management (PLM) product that will exist alongside the existing Teamcenter. The X-version should particularly distinguish itself from Teamcenter because it is a genuine cloud product.
Teamcenter is a Product Lifecycle Management (PLM) suite that unites people and processes from different disciplines within the company. Teamcenter X offers a choice of pre-configured engineering and business solutions, with the flexibility to add more capabilities as business needs are growing.
With the latest SaaS extension in Siemens' Xcelerator portfolio, Teamcenter X can help customers realise PLM benefits and streamline product development. Companies can connect PLM to trusted applications for secure, agile collaboration between the enterprise and various functional domains.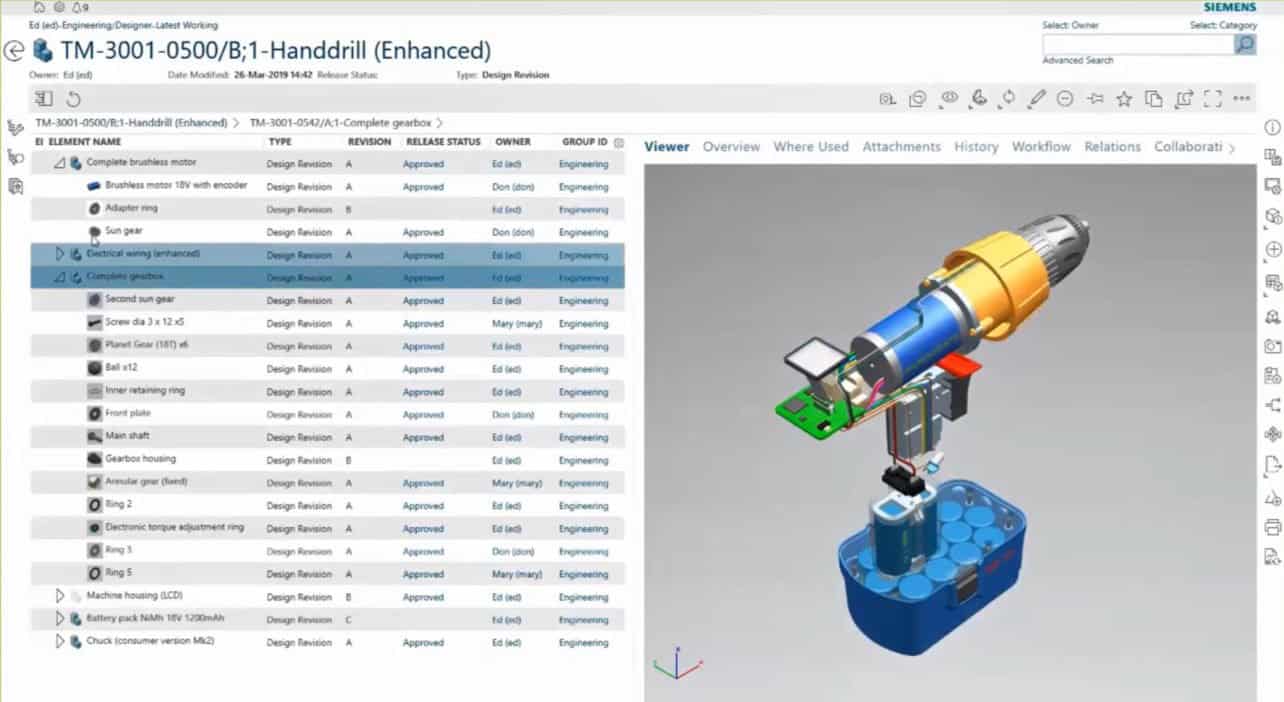 "Teamcenter X combines the industry-leading suite of PLM solutions and services with the industry-leading low code application platform Mendix to enable customers to deliver multi-domain products on time, with high quality, on budget, and beyond customer expectations," said Joe Bohman, Senior Vice President, Lifecycle Collaboration Services, Siemens.
Xcelerator software portfolio
Just last year Siemens launched the Xcelerator software portfolio consisting of software, services and an application development platform. The portfolio is designed to be tailored to customer and industry-specific requirements. Xcelerator also added embedded tools and databases that connect to existing information technology, operational technology and engineering technology environments to enable workflows that use Siemens technology.