Salesforce has announced Flow for Industries on the eve of Dreamforce 2022. The tools should help companies automate processes in specific industries.
The low-code tools in Flow for Industries are an extension of the existing Flow suite, allowing companies to run daily processes at scale with fewer resources. Users can also boost efficiency and provide better customer experiences.
Selected industries
According to Salesforce, low-code tools can greatly benefit companies in times of inflation, labor shortages, supply chain issues and rising costs. The tools within Flow for Industries target specific market sectors or licenses within Salesforce's Industry Cloud environment.
These include the financial services, healthcare and industrial manufacturing sectors. The tools provide intelligent process automation for often complex sectors.
Salesforce introduced four new tools for this purpose. OmniStudio helps quickly create 'brand' focused dynamic (automated) customer interactions and workflows for better customer and employee experiences. Through Flow, these interactions and experiences are connected to business data and applications without code.
Business Rules Engine makes it easier to manage rules and actions. The tool allows companies to simplify and automate certain processes like price discounts, care path management and financial planning. The tool is based on declarative setup management and rule evaluations. Companies can build, test and run rules through a no-code interface before they are integrated.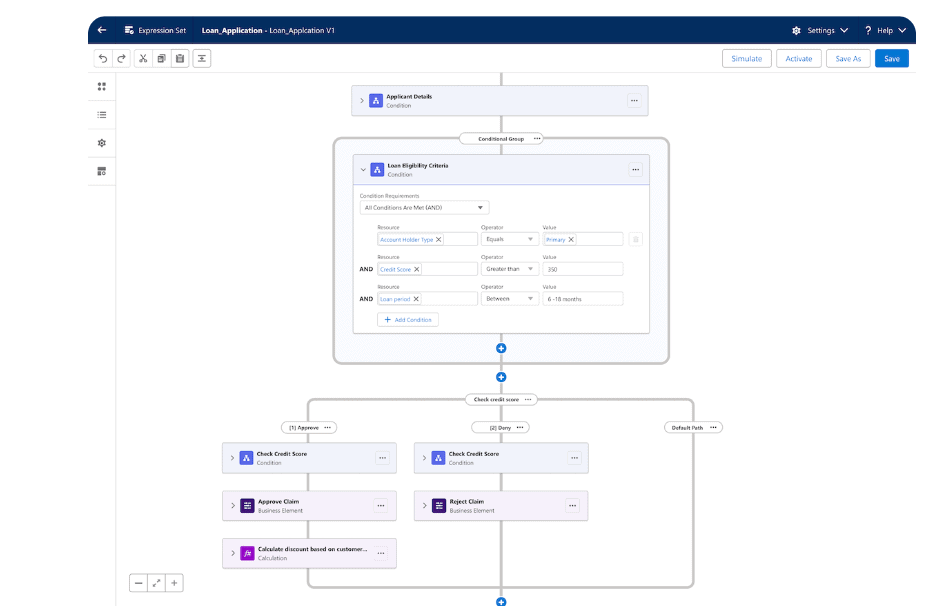 Document Generation helps companies save time and resources. The tool provides the ability to generate and share documents via a no-code template designer. A built-in OCR functionality helps automatically read and extract data from documents to bring the entire end-to-end management process together. This should free up more time for other work.
Furthermore, the Data Processing Engine allows users to create definitions for simplified data management. These definitions should help transform data from different sources and surface this data for end users in workflows.
Availability
The suite of automation tools in Flow for Industries is generally available immediately. The suite is now also integrated into Salesforce's Financial Services Cloud, Health Cloud and Manufacturing Cloud products by default. The suite is free to existing base licensees.