Intel introduced a range of Sapphire Rapids Xeon processors for optimizing mobile 5G vRAN networks. Simultaneously, the chip giant launched the Xeon D processor series, which is more suitable for data centres.
Intel has been introducing new processors at a rapid pace in the past week. Recently, fast and power-efficient processors for laptops were announced. Now, the organization is introducing two new series for business applications.
First, there's Sapphire Rapids, the new generation of Xeon server processors based on 10-nanometer technology. The chipsets feature 5G functionality for 'signal processing instructions'. Most of the improvements apply to the processor cores. New functionality should help telecom operators optimize their virtualized Radio Access Network (vRAN) network technology for the deployment and management of 5G networks.
The chips enable the implementation of advanced network functionality such as 64T64R MIMO Massive MIMO. The Sapphire Rapids was designed for vRAN workloads.
Intel Xeon D SoCs for data centers
Second, Intel presented two Intel Xeon D processors. The new processors are designed to drive network devices such as data center switches and routers.
The Intel Xeon D-1700 has 4 to 10 cores, depending on the configuration. The Intel Xeon D-2700 has 4 to 20 cores. Both SoCs can handle 100 Gbps of Ethernet data traffic. The SoCs have up to 64 PCIe lanes. They also support Intel AVX-512 technology, which strengthens AI model performance. Besides network devices, the new SoCs can be used for security appliances.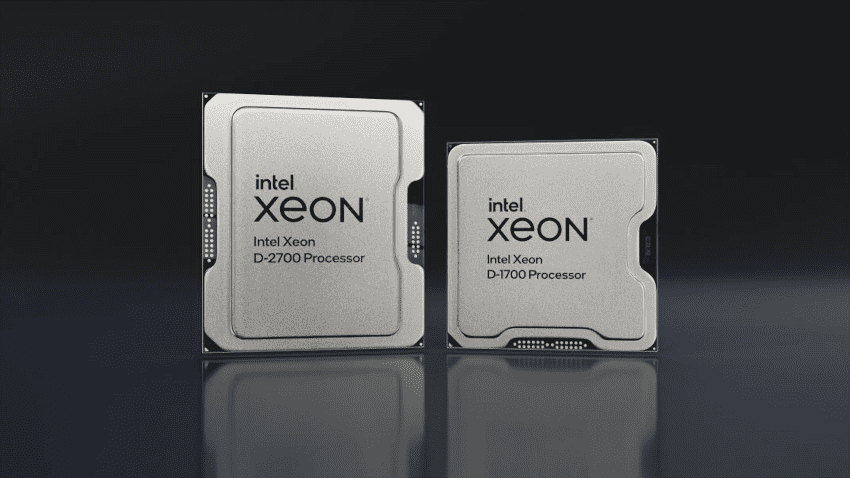 Software optimization for AI
Furthermore, Intel gave an insight into the latest developments of its software portfolio. The chip giant introduced OpenVINO, a software toolkit allowing developers to accelerate AI models. OpenVINO offers more optimization options for AI models and works with a larger number of neural networks.