Mozilla is increasingly turning Firefox into a browser that puts user privacy first. In the next version, Firefox 63, a feature has been built in that prevents cookies from tracking users' behavior on multiple websites. Enhanced Tracking Protecion is now available to everyone.
Enhanced Tracking Protection serves as a protective measure against cookies that users track across different sites. Certain third party tracking cookies are currently able to track users' behaviour on the entire internet. With this function, this is no longer possible.
Disabled by default
Currently, Enhanced Tracking Protection is disabled by default. The reason for this is not entirely clear, although it seems to have to do with the distinction between trackers and third party cookies. Mozilla has announced in a blog that it is working to enable Enhanced Tracking Protection by default by 2019. At the moment you have to change the settings.
To do so, click on the menu at the top left of the screen and select the Security tab. There you will find the option content blocking, which also contains a menu around third party cookies. If you select that, you can disable trackers by default. Firefox also makes it possible to block all third party cookies, but this could lead to certain functions on websites not working.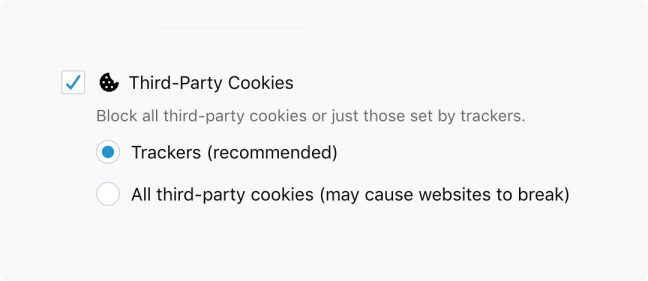 If a website does not function properly, all you have to do as a user is click on the information icon in the address bar to deactivate the cookie block for the specific site that does not work.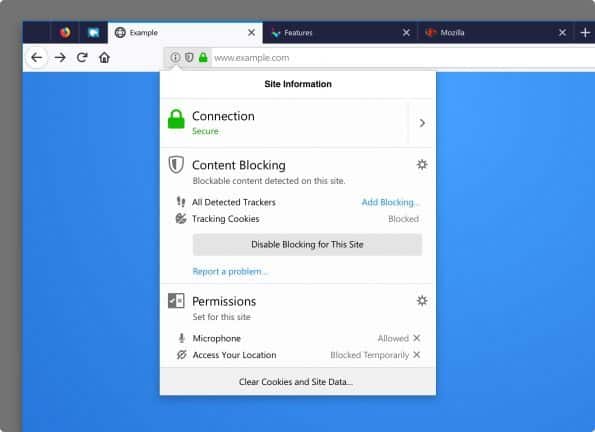 Firefox 63 offers more new features. This allows the browser to take over the light or dark theme of the operating system. Siri Shortcuts have also been released for Firefox on iOS, allowing you to open a tab by asking the voting assistant to do so. By the way, Mozilla expects to have Enhanced Tracking Protection enabled by default as of Firefox 65.
This news article was automatically translated from Dutch to give Techzine.eu a head start. All news articles after September 1, 2019 are written in native English and NOT translated. All our background stories are written in native English as well. For more information read our launch article.