This summer, Microsoft boss Brad Smith called on governments to take a closer look at how facial recognition technology is being implemented. This week there's another call from Smith. This time he calls on companies to adopt a code of conduct with which they will then regulate themselves.
That's what Brad Smith writes in a blog on the Microsoft site. Governments want to apply the technology more widely. Think of applications within airports, but also in a broader sense. Companies like to respond to this and come up with their own applications. That is why it is important to come up with clear regulations, says Smith.
Here to stay
Brad Smith writes in his blog that the world must accept that facial recognition technology is here to stay. The technology is there and no one can reverse it. But what is possible is self-regulation. Companies have to use that space and for that reason Microsoft itself has come up with a code of conduct.
Microsoft believes in a clear responsibility. And that requires us to ensure that this technology, as well as the companies that develop and use it, are subject to laws and regulations, Smith writes. For this reason, Microsoft will implement its own code of conduct next year.
Clear code of conduct
This code of conduct contains six clear principles: honesty, transparency, responsibility, non-discrimination, awareness and legality. By relying on these things, companies would be able to apply the techniques honestly and openly. Smith's blog also contains some other things about the practical side of the story.
For example, there are a number of safeguards in place to ensure that the technology is properly applied. These include transparency, third-party testing and reviews by people, so that it is clear where and when the technology is applied. Next week, Microsoft will present a more detailed document, in which it will discuss the subject in more detail.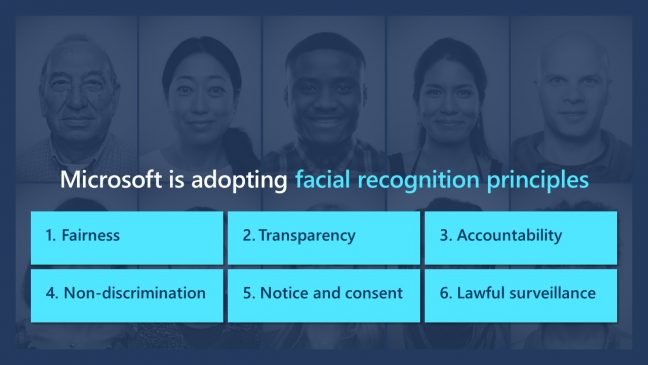 This news article was automatically translated from Dutch to give Techzine.eu a head start. All news articles after September 1, 2019 are written in native English and NOT translated. All our background stories are written in native English as well. For more information read our launch article.