Palo Alto Networks intends to acquire Israeli startup Cider Security for roughly €188 million ($195 million). The security vendor wants to expand its offering of application lifecycle security software.
According to Palo Alto Networks, the acquisition allows the organisation to extend the security functionality of its Prisma Cloud platform to the complete application lifecycle, from development to deployment.
Palo Alto Networks said the addition of Cider Security's technology helps Prisma Cloud become one of the most complete solutions for application supply chain security. The organization not only wants to protect applications and underlying code, but the tooling used to develop applications as well.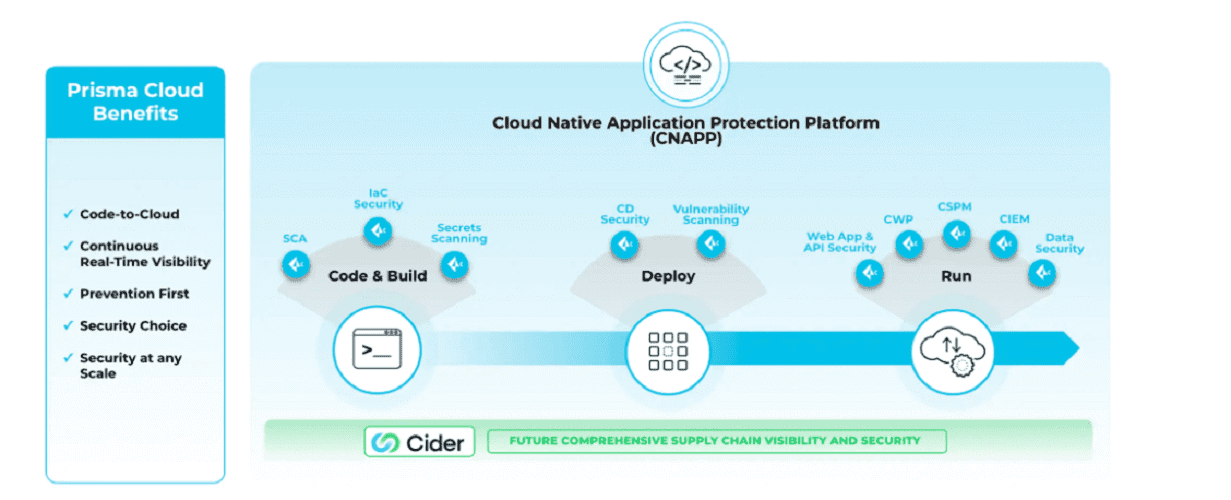 Cider's features
The Israeli security startup's platform helps developers find and fix vulnerabilities in code and development tools.
The solution provides access to several third-party code-scanning tools. Among other things, the tools can be used to find vulnerabilities in application code, unsafely stored encryption keys and other software flaws.
Combining these tools in a single platform saves manual work, according to Cider Security. Vulnerabilities and errors found by the platform are automatically prioritized, which should streamline the resolution process.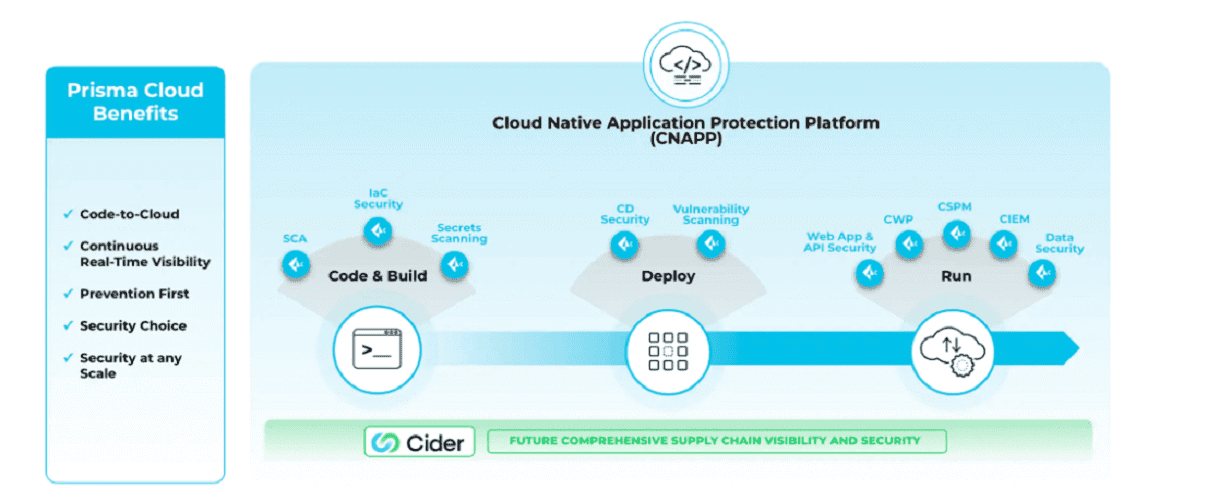 Cider also helps secure development tools. The platform maps the tools in use to identify configuration issues that facilitate cyberattacks. Cloud misconfigurations, for instance, can give cybercriminals access to application code in development environments.
Funding
Palo Alto Networks is financing the acquisition by earmarking over €192 million in cash and €96 million in shares. The acquisition is scheduled to close in the second quarter of fiscal 2023.