KnowBe4 introduced the Mobile Learner App. The solution allows employees to easily follow security awareness and compliance training on mobile devices.
The mobile training app brings security awareness and compliance training to smartphones. As a result, courses become available at any time.
According to KnowBe4, mobile security training apps are rare. That's a missed opportunity, as smartphones are arguably more accessible than desktops and browsers.
KnowBe4 believes that mobile apps are a great way to incentivise employees to participate in training and strengthen their resilience. In addition, the mobile app brings attention to one of the biggest attack vectors for companies: mobile devices.
Prebuilt training modules
The KnowBe4 Mobile Learner App allows employees to quickly access training courses and learning materials. The app is a gateway to the entire library of corporate security and compliance training modules. It also provides access to more than 100 mobile training modules prebuilt by KnowBe4.
The app helps inform mobile device users of the importance of mobile security. Awareness is constantly promoted, which is a benefit over security training services on desktops.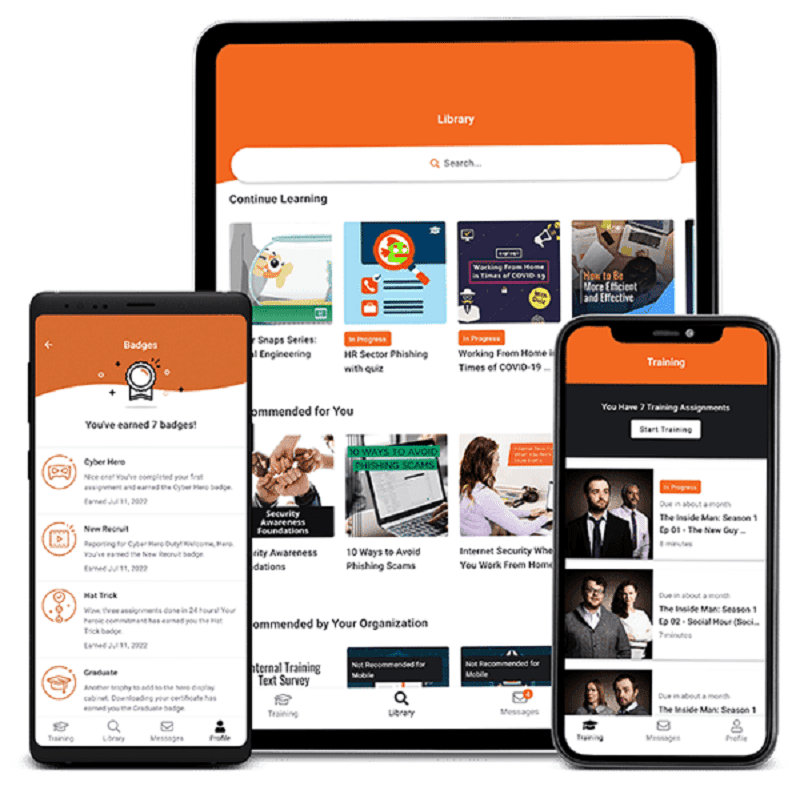 SecurityCoach
The launch of the mobile app follows the recent introduction of SecurityCoach, a solution that helps companies coach employees in real-time to address risky behaviour.
Tip: KnowBe4 launches real-time coaching to counter risky behaviour