Microsoft made the first public preview of its new workplace app available, called Loop. The company boasts syncing features that help members coordinate assignments and projects across the complete Microsoft 365 suite. Following the announcement of the M365 CoPilot and Microsoft-backed Bing AI, the company does not seem to have intentions of pulling the brakes.
The distinguishing feature of Loop is its capacity to turn any page into a live content block. Users can then copy and paste these live blocks into Microsoft Teams, Outlook, Word Online and Whiteboard. With this feature, Microsoft claims that teams will stay updated and current.
Applicability of Microsoft Loop
Following the pandemic, Microsoft pulled up its socks and updated and developed Teams' features to level up to Slack, which was more widely used at the time.
However, because of the huge distribution and accessibility the Microsoft suite already had, these updates skyrocketed Teams' userbase. The app grew increasingly popular and became the number one collaboration app. The company revealed that in 2022, Teams had 270 million active users, establishing the app as the most widely used business communication tool. It outpaced its competitor Slack, with 18 million users, by far.
However, with the new Loop application, it shows that it has not entirely turned its back on Slack. Microsoft Loop seems to have drawn a lot of inspiration from Slack Canvas and serves a very similar functionality. The big difference is that Microsoft made it much more powerful by integrating it with the full M365 stack.
Read Also: Slack rebuilds its platform and introduces Canvas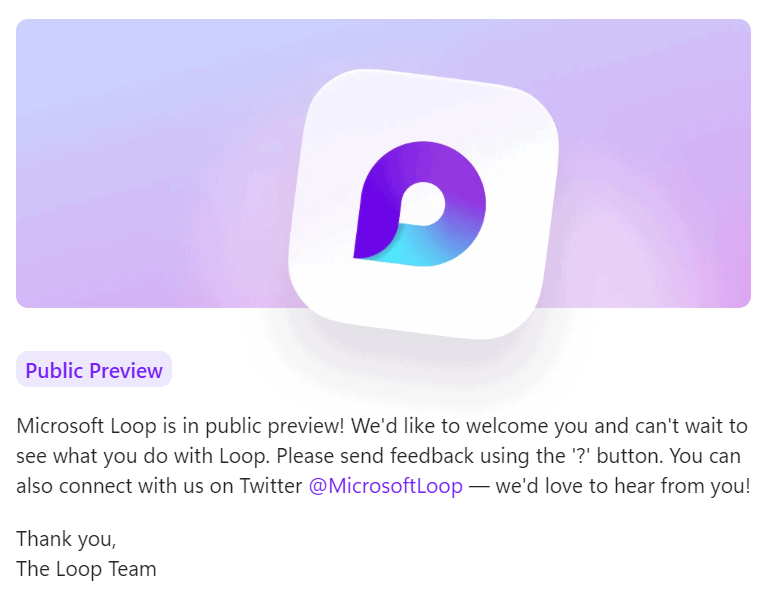 The company released a blog post, elaborating on the three different elements of Loop: Loop components, Loop pages and Loop workspaces. How do each of these work and what benefits do they offer to productive teams?
Loop components
In many cases, going back and forth between co-workers to discuss project changes and opinions is time-consuming and inconvenient. Microsoft hopes to address this issue with a workplace where reactions are real-time across all M365 apps. For example, if someone sets up a voting table in the Loop app, co-workers who are more active in Outlook can receive the table. They can then react to it, and the whole team can see the vote in real-time.
Some of these interactive components include tables, check-, bulleted- and numbered lists, tasks, voting tables, progress trackers, deadlines and dates to remember, labels and images.
Access to content
Members can also check components to see where they are shared, across what other platforms, and who has access to them.
Typing a forward slash to insert a component into Loop also allows users to search through all the users data in Microsoft 365. It can suggest files on their OneDrive or e-mail addresses in their address books or indexed from Outlook e-mails. All the M365 resources can be added to the pages.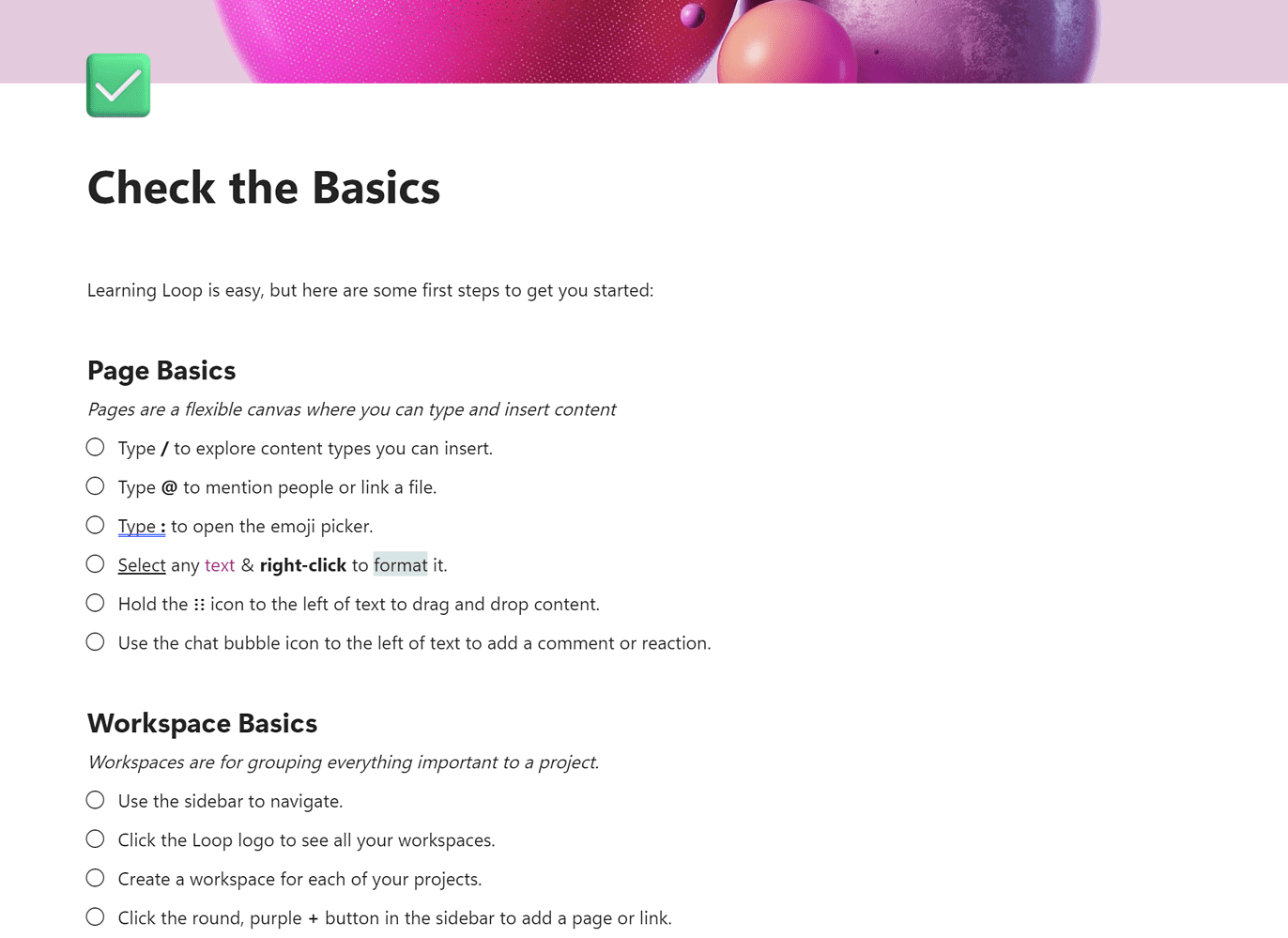 Tip: Microsoft adds CoPilot AI to Microsoft 365
Loop pages
Loop pages serve as the canvasses on which team members can share their ideas, lists, tasks, etc. Fully customizable, they can start as small as just a heading and a little bit of sub-text. When users complete a Loop page and would like to share it, users can embed them as a Loop component in Teams or Outlook. For non-supporting apps it will be shared as a link. The link or component can then be sent to anyone and loaded in many M365 apps.
Read Also: New version Microsoft Teams twice as fast as current app
Workspaces
Microsoft aims to make organizing different team environments, projects and ideas easier for users. That is where Workspaces come in. Workspaces should make it easier to track progress across teams, see what members are up to and how far along they are with their tasks. Users can find them on the homepage when opening the Loop app and favorite the ones they use most often. Acting as 'channels', co-workers can add each other as collaborators to these workspaces when mentioned by their @.
Future of Loop
Looking forward, it is likely that because of Microsoft's large Teams userbase, Loop might grow to become a useful middle-ground tool to organize content and tasks across the M365 suite. Loop does still remain in its infancy, though, but this is because its brand new. With this public preview, Microsoft hopes to gain feedback from users to help guide the company across further development.