Organisations with a clear data culture are more profitable than companies that do not. But where is a data culture? And if you want to, where to start? Just installing new software is not enough, according to Tableau, the vendor of software for data analytics and visualisation.
While travelling, people talk about the culture of a country: the language the inhabitants speak, the manners, the way people do things and the products they make. In an organisation with a data culture, all employees speak the language of data. They work data-driven, and data form the basis of what they do and make. In companies with a data culture, everyone has access to the data they need to make better decisions at work. "To do that requires more than installing software," says James Eiloart, SVP EMEA of Tableau. "Increasingly, we are being asked to help our customers create a data culture in their organization. What that means is that we ask them a lot of questions and then – with the help of data – sketch a map of where they are now and sketch the way to the point where all employees can do their job better with the help of data".
Eiloart likes to use the phrase "driving insights", which in this context means as much as increasing insights based on data. "The ultimate goal is an organisation whose employees use data with self-confidence to answer questions and increase insights so that they can do their work in the organisation better. The fact is that most organisations are still a long way from that.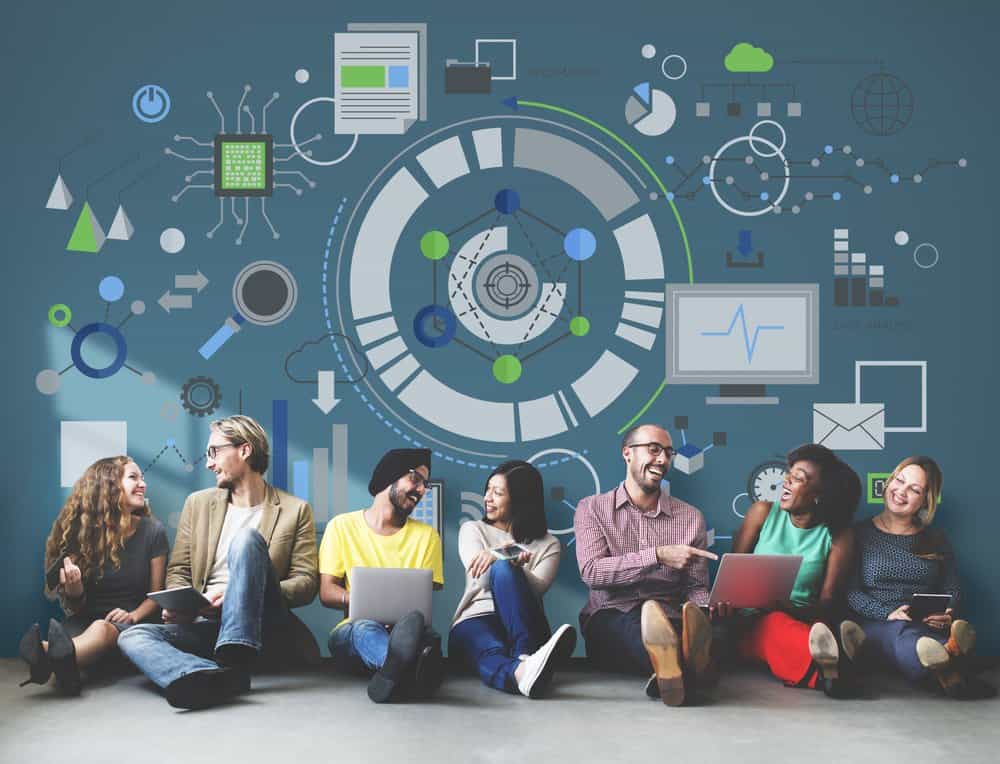 Vision
As so often, bringing about change starts with a vision. Simon Beaumont's business card states that he is Global Director of the BI Centre of Excellence of real estate company Jones Lang LaSalle (JLL). At the Tableau Conference 2019, he prefers to call himself Tableau Zen Master, which means he has a certain skill in working with the software and speaks as an ambassador. He explains that JLL rents and manages real estate all over the world. They not only use data to determine the value of real estate for their customers or build dashboards with response times for maintenance. If desired, JLL also investigates in which cities most software developers live, for companies that want to open a new office. Or how room temperature affects employee productivity. Or the relationship between the amount of parking space around the office building and people arriving on time or not. Beaumont: "Our director Paul Chapman had a vision: he wanted JLL to use data in a different way than was usual in the real estate world. That vision was communicated to all employees, from the top. Then the search for suitable software began.
Data-savvy
In a data culture, everyone works with data to a greater or lesser extent. Data proficiency is not reserved for a handful of specialists. That requires an investment in people, education and training, to make analytics understandable for everyone. Mark Jewett is VP Marketing at Tableau: "Data is a language that everyone can learn, but not everyone needs to speak it fluently. Not everyone needs to become an expert, but the basics of working with data have to be known, such as logic and the difference between correlation and causation. If there is a correlation between two numbers in analytics, it does not mean that one number caused the other. Many people find that a difficult concept to understand, but it is important to teach them. Great data in the hands of people who don't understand them doesn't automatically lead to great decisions". 
Training
Employees do not have to go to school at the same time, choose a form of education that suits the job and the person. Short e-modules, hackathons, workshops, the possibilities are endless. Jewett: "Make people enthusiastic for dates. Let them choose a subject they like – cooking, Game of Thrones, terriers – and browse public dates."
Those who are willing to train themselves can also look beyond the candidates who have been killed when hiring people. In the Second World War, the West had a huge shortage of codebreakers because the young men were on the front line. The military leadership decided – very innovatively – to use women. Who knows what talent is hidden in "the other"? For those who are hesitant about so much retraining, Eiloart quotes a well-known cartoon: "The CFO says to the CEO: 'what if those people, in whom we invest, then leave? To which the CEO replies: 'what if we don't invest in them and they stay?'"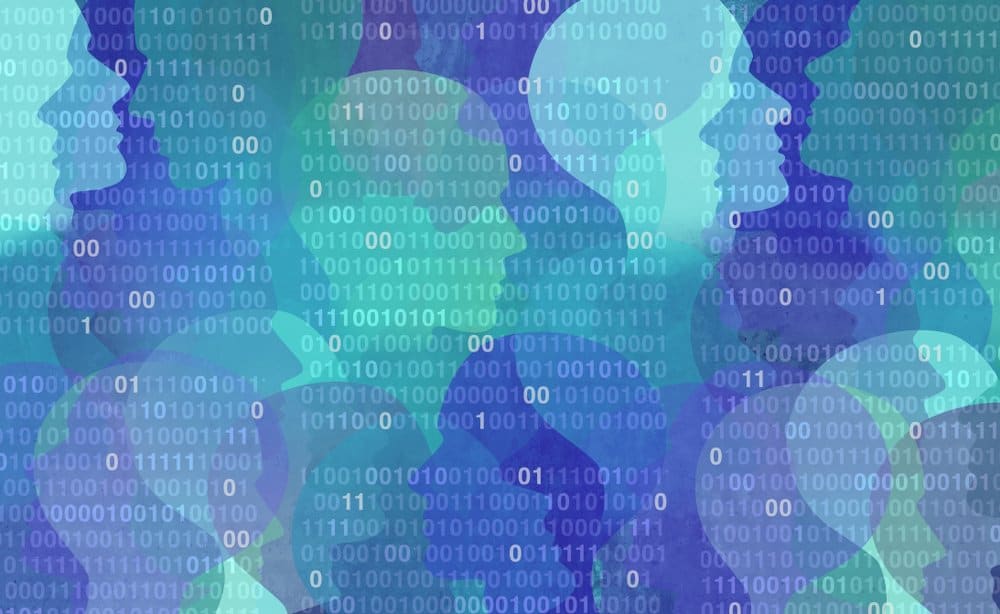 Management support
"If the board of directors or board of directors shares your data vision, it helps enormously," says Eiloar. "We often see more will and involvement with users than with management." Jewett adds to this that, in his experience, the kind of organisations that perform best see data culture as part of their identity. "One of our customers, a European car brand, has driving excellence as its mission. The will to excel is throughout the entire organization. Product engineering has always been important, but data engineering is now being added. And is carried out with the same drive".
Start now
It is tempting to wait until all data are in order, until they are – so to speak – neatly arranged in their own data warehouse or data lake. "Don't wait," advises Eiolart. "Start with the data that are available and see what insights they yield. Every day that you wait means a bigger gap with the competitor. Start the journey now because otherwise you'll never start it. Of course, there has to be a degree of governance and control, but don't wait for perfection." Jewett advises distinct between types of data. "Some data require a high degree of accuracy, but not all. If I want to check quickly whether something is correct, that's a different question than substantiating the annual financial report. Make a distinction between the different requirements for control and privacy. Make sure the governance varies where necessary so that people can work more flexibly".