Freshworks has recently launched Customer Service Suite. This all-encompassing customer service solution uses, among other things, the proprietary generative AI tool Freddy to improve customer interaction and service.
Freshworks' newly introduced Customer Service Suite brings together self-service bots, agent-executed dialogue messages and automated ticket management into a single complete solution. The solution is actually an amalgamation of the existing Freshchat and Freshdesk solutions, complemented by the company's own generative AI solution Freddy AI. The latter technology should make it even easier for companies to interact with their customers and provide them with an even more pleasant end experience.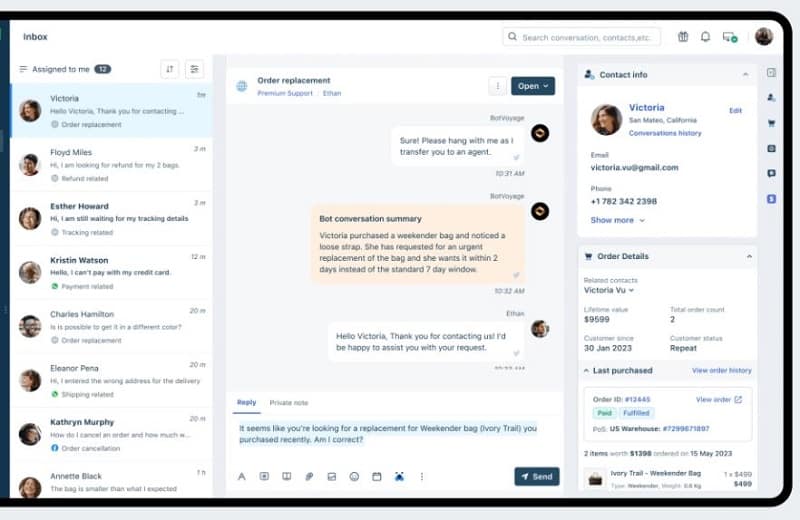 Features
Functionality offered by Customer Service Suite includes automating and personalizing self-service for different channels. Here, so-called Freddy Self Service AI bots help customers quickly find answers to their questions themselves. As a result, it takes less time to handle tickets.
The suite should also accelerate agents' productivity and improve their mutual collaboration. Freddy Copilot gives agents the best suggestions for actions, streamlines workflows and enables more accurate and personalized service for them. Integration with an advanced ticketing system also improves mutual collaboration.
Instant insights
Furthermore, Freddy Insights provides insights on which immediate action can be taken for smarter decisions. To do so, this feature constantly analyzes data looking for key issues, provides recommendations to resolve them and generates reports.