Salesforce and WhatsApp are collaborating to help companies communicate with customers on the Salesforce 360 platform. The integration should make it easier to offer new customer experiences.
The partners announced the news at Dreamforce 2022, a yearly conference. The WhatsApp Business Platform will deliver all communication services within the Salesforce 360 platform. According to the organizations, the update improves the communications and connections of businesses and consumers.
Functionality includes answering customer questions, providing support and promoting and selling products. According to WhatsApp and Salesforce, the integration allows businesses to engage with customers, increase loyalty, improve branding and offer more convenience and interaction.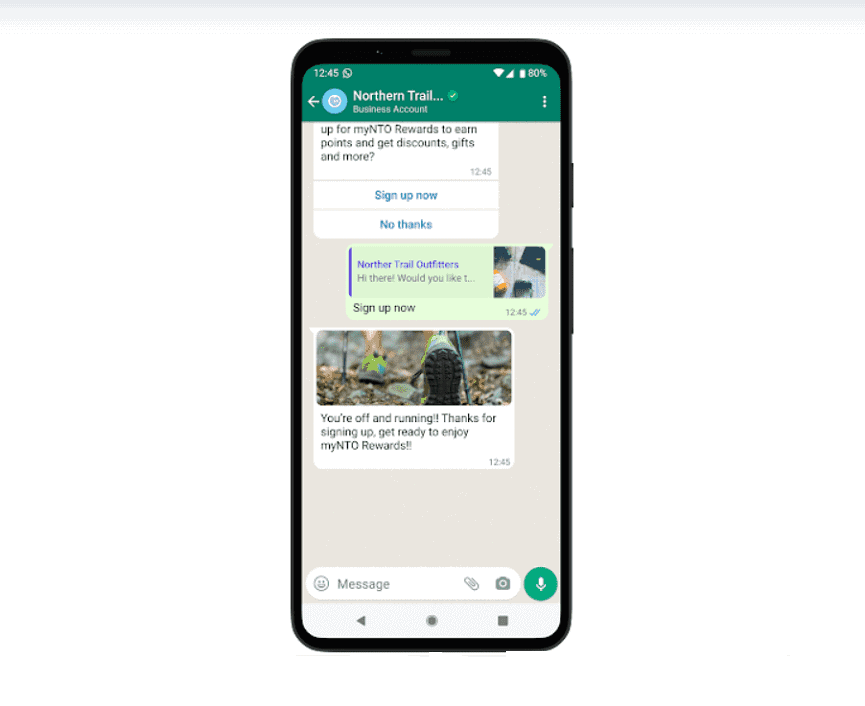 Integration with Salesforce Genie
The WhatsApp platform will debut in Salesforce 360's Marketing Cloud application. The Service Cloud and Commerce Cloud applications follow at a later date. According to the organizations, the integration not only provides promotional and customer service capabilities, but also creates transactional, conversation-based sales opportunities.
The business messaging platform, Salesforce 360 platform and underlying applications also integrate with the new Salesforce Genie platform. Salesforce Genie is a real-time CRM platform that provides highly personalized experiences for sales activities, service delivery and marketing, among other things.
Functionality
The integration of WhatsApp into Salesforce 360 offers businesses several functionalities. First, it allows users to set up a complete 'customer journey', creating and managing interactions with customers. through the messaging application and Journey Builder.
Also, the Marketing Cloud Customer Data Platform (CDP) allows users to personalize messages at any time based on direct customer data. This involves leveraging AI-based insights from Salesforce and other sources to personalize customer contact with 'intelligent' offers and recommendations. Personalization can take place at scale.
Data from Salesforce Genie can also be leveraged to tap into profitable segments and audiences through the Marketing Cloud CDP. WhatsApp and other Meta services like Facebook and Instagram allow these segments to be accessed with a single click.
AI and automation capabilities make it possible to improve conversations for sales and service. Among other things, automation — such as AI-based chatbots — and personalized conversations should reduce waiting times by using automation and personalized conversations via WhatsApp. Furthermore, users are provided with buttons that grant access to other web-based content.
Other features
In addition, the combination of WhatsApp and Salesforce 360 supports customizable templates to reinforce corporate brands and appearances in messaging conversations.
Furthermore, the partnership focuses on delivering privacy and security by default. Messages sent between companies and their customers are secured with Signal encryption, which protects messages before they leave a device.
The Salesforce integration of the WhatsApp Business Platform for Marketing Cloud is expected to be available by the end of this year. Other integrations will be released in 2023.
Tip: Salesforce Genie makes a real-time personalized customer experience possible