Google adds Chat, Rooms and Meet to Gmail for business G-Suite users. The company's goal is to provide an "integrated work environment" for remote workers.
Google announced the new interface in a blog. The Gmail app now features four tabs at the bottom of the screen, including Mail, Chat, Rooms and Meet. G Suite users no longer have to switch between applications. A new project page should make it easier to organize things.
As a result, these tools are accessible from the same Gmail application on smartphones, or the same window in a desktop browser. For example, desktop users can now view their chats in one column and a Google Doc in another, while video chatting with colleagues with Google Meet.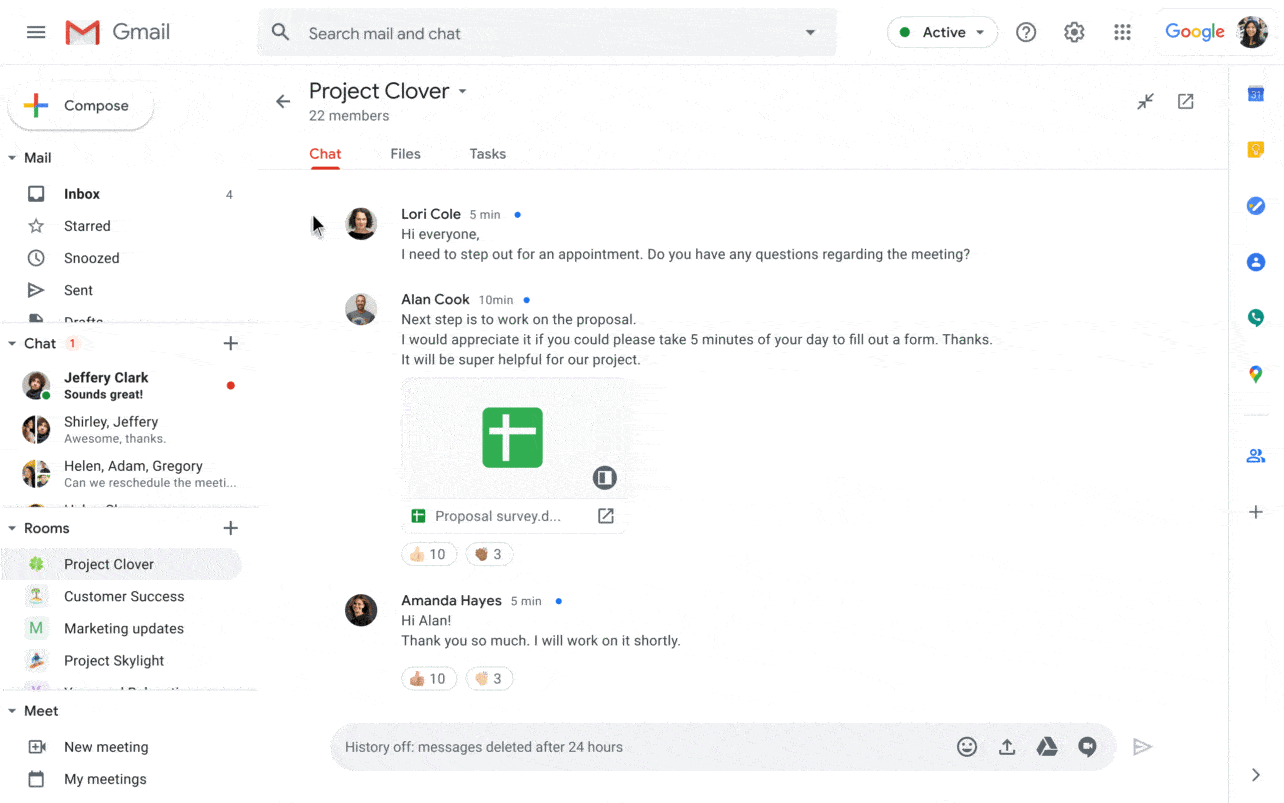 New Features
Google will also launch some new security features for Chat and Meet in the coming weeks, starting with G Suite for Education. These include a new security lock feature that allows hosts to select which users can participate in a meeting and options to allow or deny users who have been kicked out of a meeting.
The company is also planning to add new features to the integrated work environment, including picture-in-picture video calls within Gmail and the ability to integrate Google Meet with tools such as Google Docs, Sheets and Slides.
Slack
With the renewed interface Gmail appears to want to compete with competitors such as Slack and Microsoft Teams. Slack integrates a large number of different apps, which allows you to control many applications from a single chat window. These services have experienced significant growth in recent months due to the large increase in people working from home.
Interested users can sign up to begin working with a test version. The full interface is expected to roll out later this year.