AMD's sales increased by a whopping 71 percent in the first quarter of 2022. Its EPYC server processors were particularly popular. The acquisition of chip manufacturer Xilinx contributed significantly.
Revenue rose to 5.89 billion dollars (5.6 billion euros), a 71 percent increase from the same period in 2021. Net income reached $786 million. AMD considers the past quarter to be monumental. The organization wants to scale up its operation — and is evidently on the right track.
EPYC processors in demand
The main drivers were high-end EPYC processor. This is the segment wherein AMD competes with Intel. Hyperscalers are increasingly interested in processors for public cloud data centers, and AMD's EPYC models fit the shoe. Server processor revenue rose by 88 percent and generated $2.5 billion. Plenty of other segments grew by double digits as well.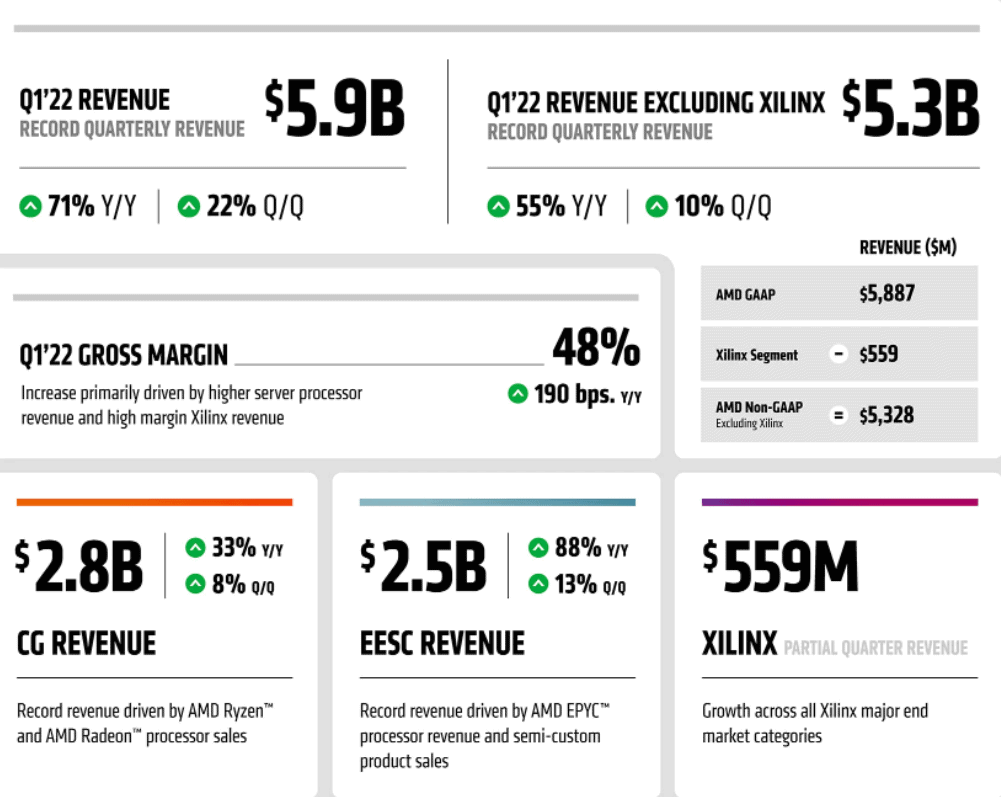 AMD, Xilinx and Pensando
Furthermore, the acquisition of Xilinx did well. The subsidiary's financial results were only counted for six weeks, but contributed significantly nonetheless. According to AMD, Xilinx is responsible for more than 10 percent of its total growth.
Naturally, AMD expects good results in the second quarter of this year. The chip manufacturer forecasts revenue of €6.5 billion. Recently, AMD acquired Pensando, whose figures may greatly exceed expectations.
Tip: AMD acquires Pensando, focuses on programmable processors