Google Play is going to make uploading malicious apps to its app store more difficult starting Aug. 31. Developers will soon have to first provide a Data Universal Numbering System (DUNS) registration number for identification.
By identifying themselves with this new registration number when uploading apps to Google Play starting Aug. 31, it will be easier to determine trustworthiness, is the intention. This applies especially to new developer accounts for the tech giant's app store.
The DUNS number is a nine-number registration number that companies can use to identify themselves. This registration number was developed by the data and business analytics company Dun & Bradstreet. Obtaining such a business identification number requires companies to go through a lengthy administrative process.
More trusted apps
With this measure, Google wants to ensure that as few apps with malware enter its app store as possible. Often hackers first offer an app to Google without malware. This is then added at a later stage via an update. When Google discovers this, it is difficult to trace the initial source.
Also, hackers can easily remove their app from the app store and reintroduce it under a new name. Now that a DUNS number is required, they have to set up a whole new company and go through the procedure again.
Contact information expanded
In addition to the introduction of the DUNS number, developers must also provide more information in app contact information. The Contact Details tab is changing in App support and, in addition to developers' existing name, email and location information, it must now display the company name, complete office address, website URL and phone number.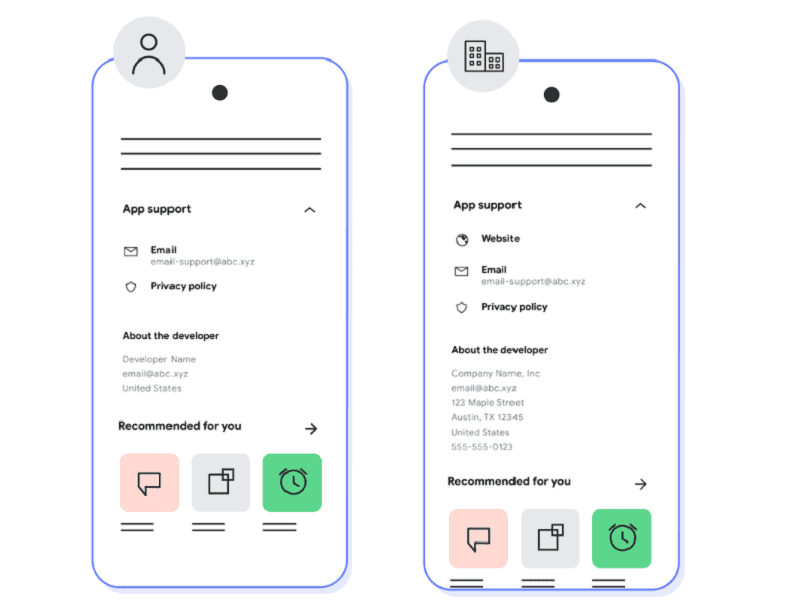 With this additional information, Google also wants to make it more difficult for hackers to upload malicious apps to Google Play. Google plans to regularly check the provided App support information.