For many years, Apple has offered one of the best hardware experiences you can find in a laptop with the MacBook Pro. The 2020 revision might not appear to have changed much, but differs quite a bit to its predecessor, thanks to its new keyboard. In this review of the MacBook Pro 13," you can read all about it.
Apple is known for only majorly upgrading their laptops once every couple of years. As Apple is planning to switch from Intel to ARM-based processors soon, we'll probably have to wait until that for the next upgrade. In the meanwhile, the 2020 model of the MacBook Pro 13″ is still very much worthwhile, as you can read in this review. The laptop sticks to the tried and tested concept of the MacBook Pro, but receives a couple of subtle, but substantial updates.
Familiar design
The design of the new MacBook Pro 13″ has not been changed. That's not a problem, because the laptop is very well put together. The all-aluminium case has a sublime finish and the laptop is very thin and light. It's not for nothing that Apple's MacBooks have been praised for their designs for years.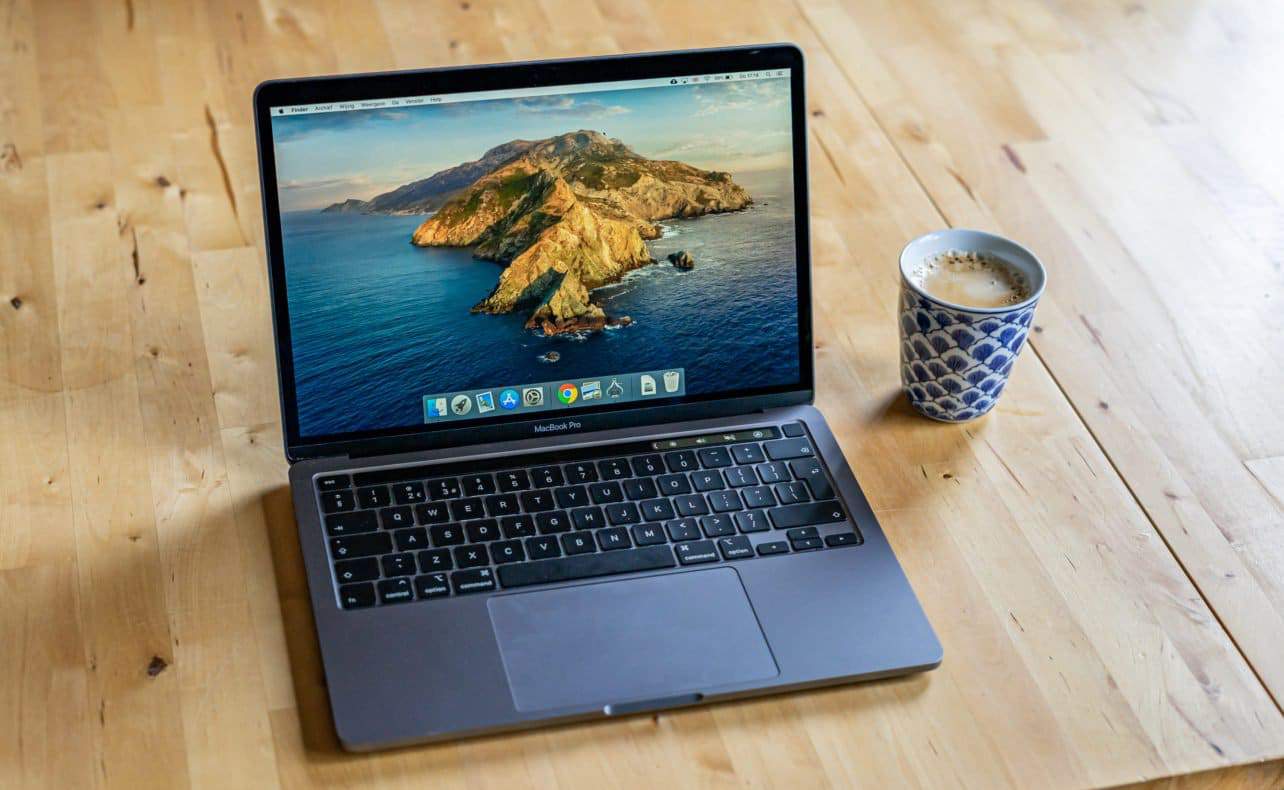 At the same time, we do have to admit that the laptop is starting to feel a bit dated when compared to some Windows counterparts. For example, the Dell XPS 13 is equipped with a similar 13″ screen, but is clearly more compact due to the narrower bezels. Apple's own MacBook Pro 16″ also has smaller bezels. It didn't really bother us, but in that respect, the laptop is no longer ahead of the competition.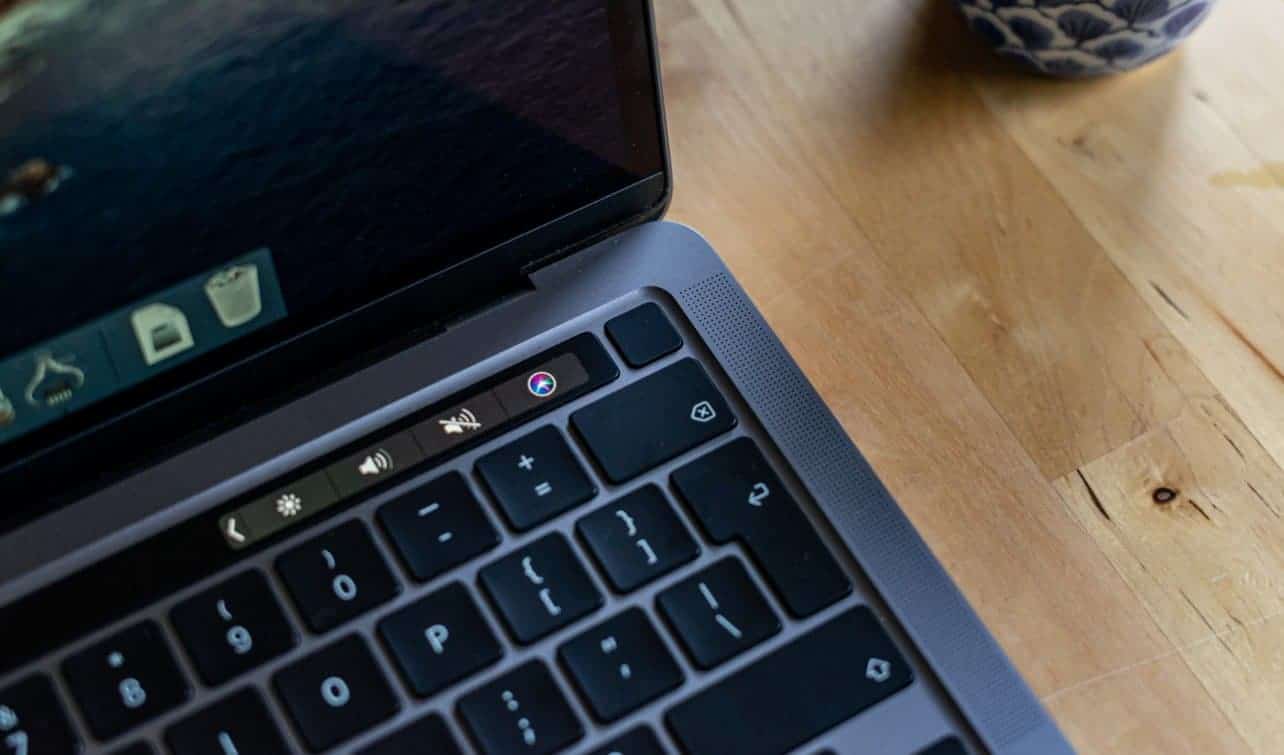 A possible advantage of the larger size is that the extra space can be used for speakers and Apple puts that to good use, as they sound great. They produce a full sound, especially doing a good job in the treble range. It may lack a bit of bass, but you can hardly expect that from a compact laptop.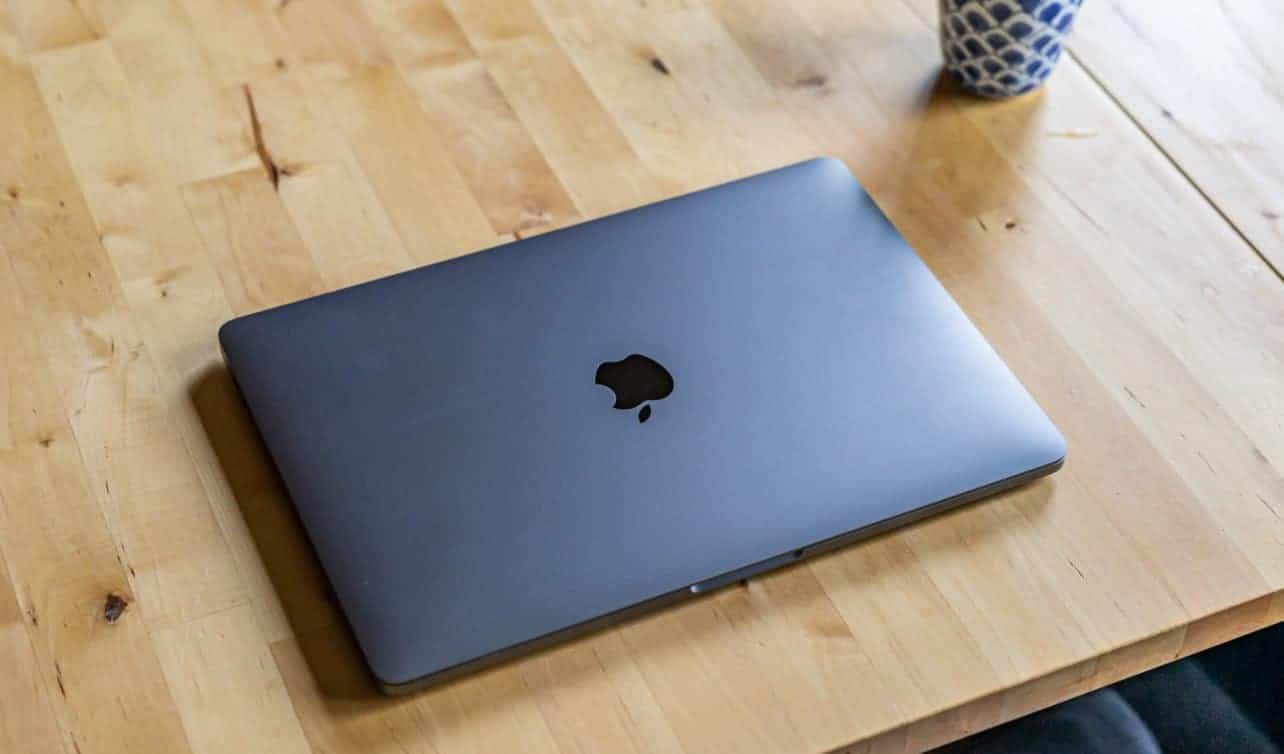 The MacBook Pro 13″ is equipped with a fingerprint reader embedded in the power button. It works excellently, which is good, as facial recognition is not available. In terms of ports, you'll have to make do with a headphone jack and a couple of USB-C ports with support for Thunderbolt 3; depending on the version, you'll get 2 or 4 of those. This means you will find yourself reaching for dongles or hubs a lot, but unfortunately, that's the norm these days.
'New' Magic Keyboard
After many issues and complaints, Apple finally decided to change the Butterfly Keyboard for a new design. This so-called Magic Keyboard is little more than the scissor-switch keyboard you would find in older MacBooks.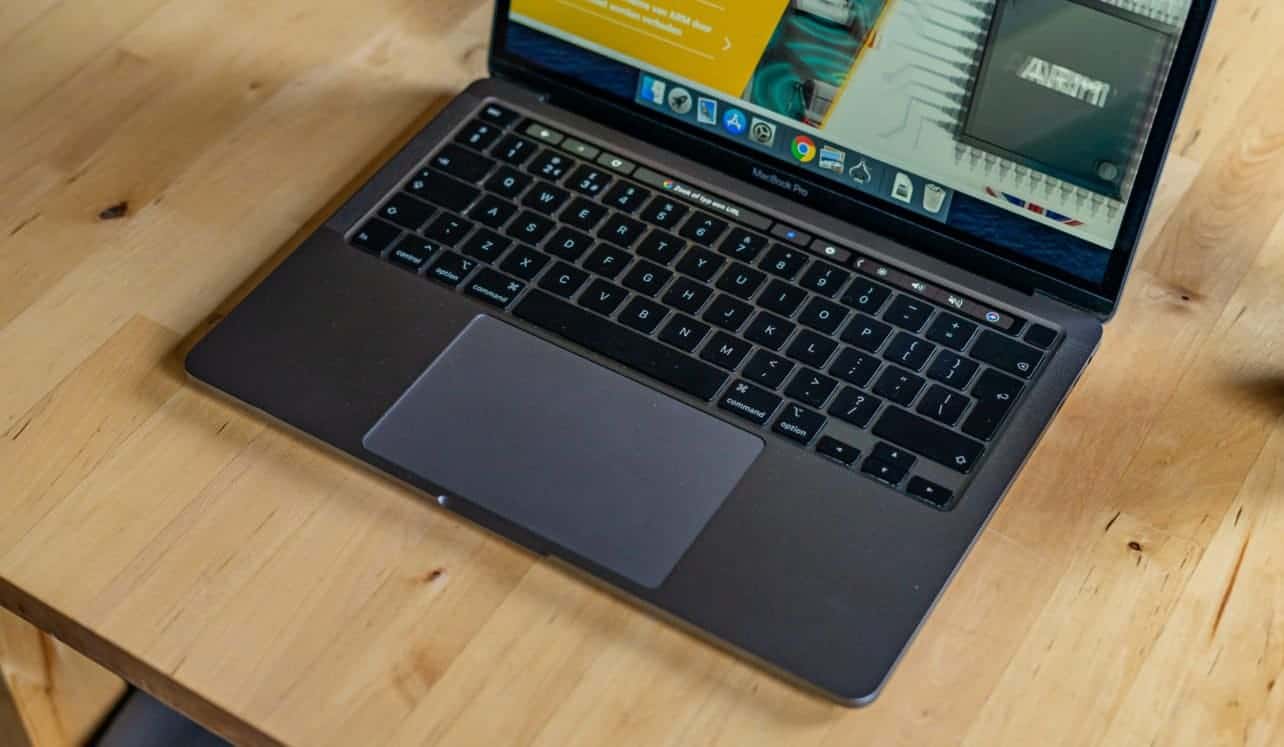 In some cases though, old technology is not that bad, and that is certainly true for the keyboard. The buttons have a bit more travel, making for a much nicer typing experience. Moreover, this technology has already proven itself to be much more reliable than the Butterfly Keyboard. There isn't that much travel, and there are certainly laptops out there with nicer keyboards. Still, the typing experience is more than adequate. The function keys have been replaced by the Touch Bar, a narrow touchscreen that shows related buttons depending on the context.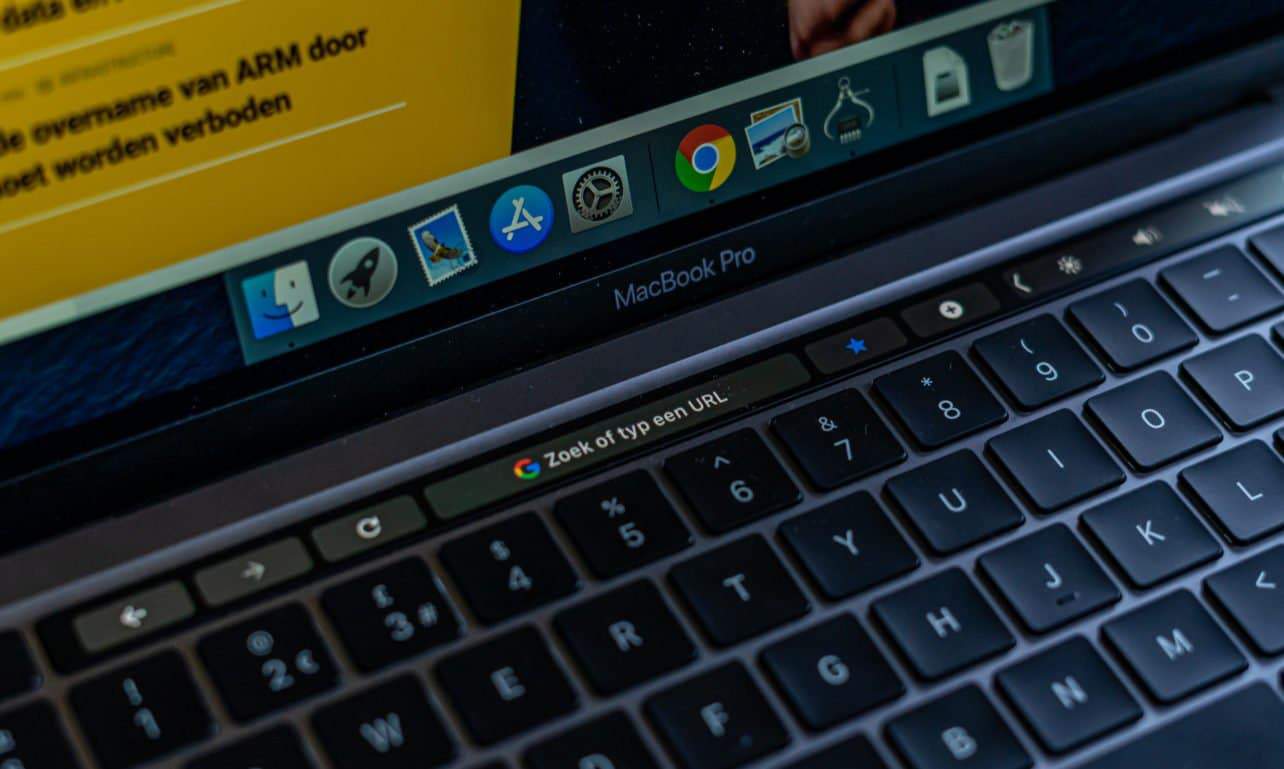 Apple still holds the crown in terms of trackpads, and this MacBook Pro is no exception. The trackpad is exceptionally large for a 13″ laptop, feels pleasant to the touch, and the multi-touch gestures work great.
Confusing hardware
Apple chose not to equip all models of the new 13″ MacBook Pro with the newest hardware. The laptop is available with Intel Core i5 and i7 processors from both the 8th and the 10th generations. The base model has to make do with an 8th generation processor and two Thunderbolt 3 ports, whereas the top-end model is equipped with a 10th generation processor and four Thunderbolt 3 ports. There wouldn't be much wrong with that if Apple didn't mainly use this strategy to make the attractive model more expensive instead of making a cheaper alternative.
The cheapest MacBook Pro 13″ costs 1499 euros and has 8GB RAM, a 256GB SSD and an 8th generation Core i5 processor. If you want a computer with a more recent processor, then you'll have to pay at least 2129 euros for the i5 version or 2379 euros for the i7 version. These are hefty prices for a 13-inch laptop, even for Apple terms.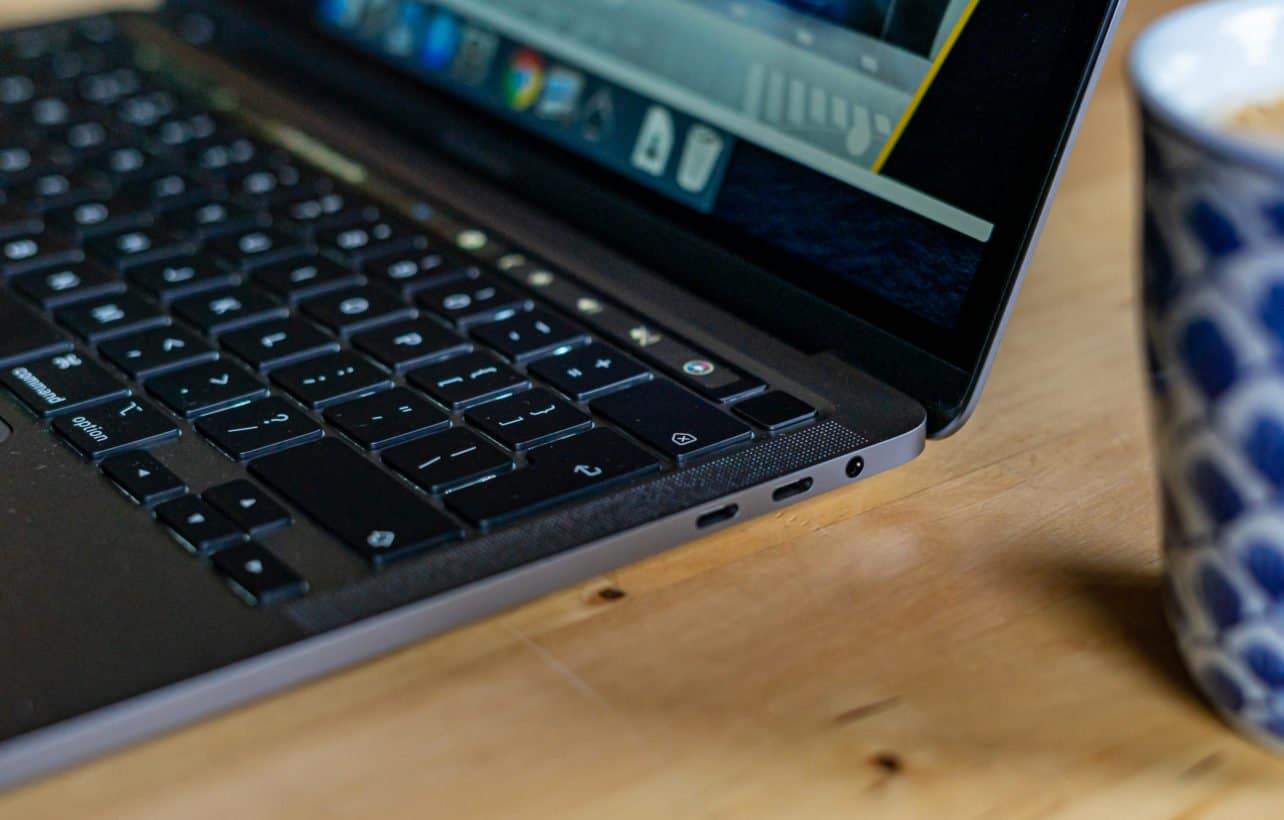 Fortunately, Apple puts the hardware to good use. Generally, macOS works smoothly, and the cooling solution does a good job of keeping the temperature in check, so throttling doesn't happen much. The laptop does get noisy under stress, but it generally keeps quiet.
The battery also performs well. The MacBook Pro is equipped with a 58Wh battery that, according to Apple, should last you 10 hours when watching videos or browsing the web. In practice, the battery gets you through a full workday if you don't use it too intensively. For an ultrabook with this kind of power, that's a good showing.
Graphical miracle
Graphic professionals love Apple computers, and that's not without reason. This MacBook Pro 13″ performs exceptionally well in the field of graphical applications. Even though a dedicated GPU is not available and you'll have to make do with Intel Iris Plus graphics, the graphical performance is outstanding. Of course, this is mostly because of the well-optimized software available for macOS. Whether you are working with Final Cut Pro, Affinity Photo or the Creative Cloud suite from Adobe, it all works perfectly on the MacBook Pro 13″.
The high screen quality also contributes to its graphical performance. The 16:10 display is very bright and has accurate colour reproduction. It supports the full DCI-P3 and sRGB colour spaces, and the white balance is good.
Conclusion
The 2020 update of the MacBook Pro 13″ is a fairly small one. Not much has changed compared to its predecessor, and if you don't want to pay a premium, you'll end up with an 8th generation processor. And although Apple will probably keep supporting this laptop for many years, the support will likely stop sooner than we're used to from Apple because of the upcoming switch to ARM processors.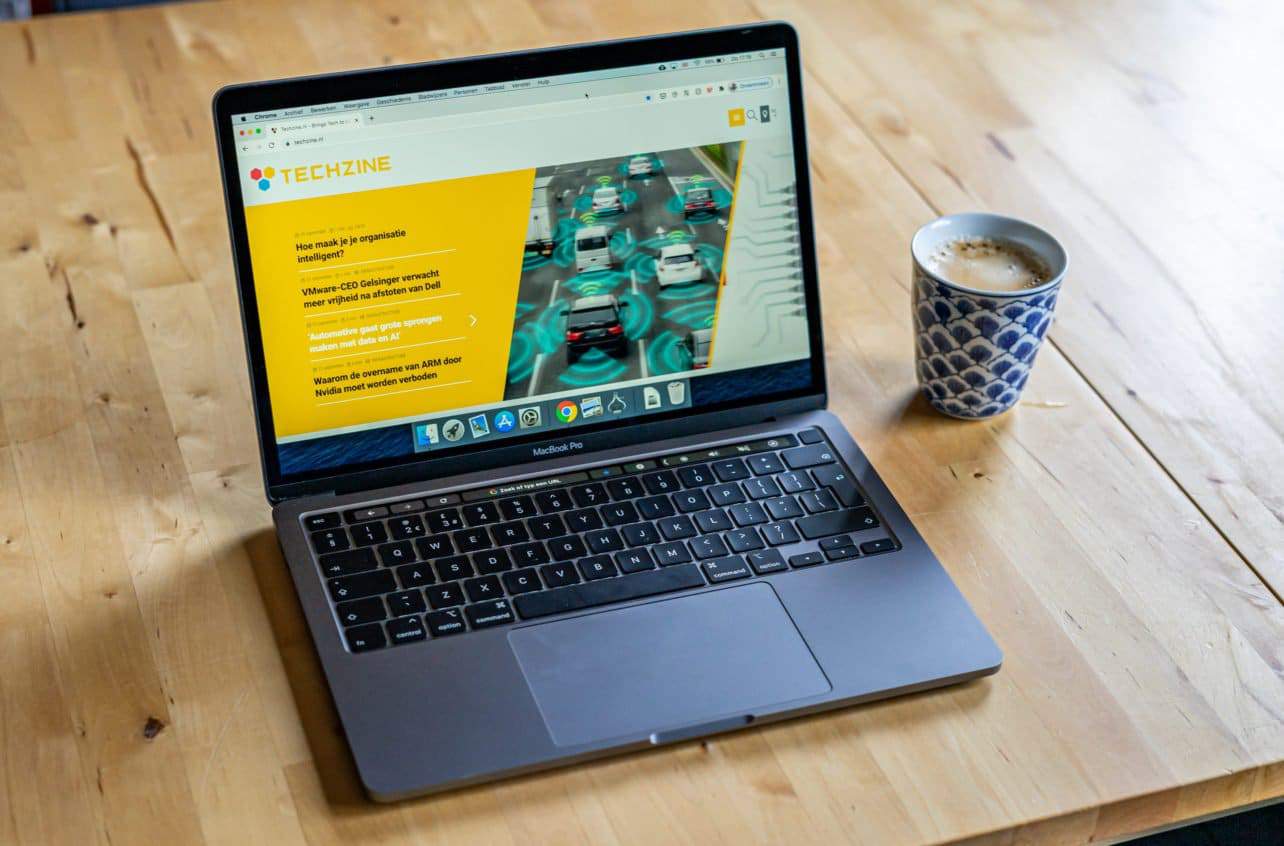 Still, the MacBook Pro 13″ 2020 is definitely worth it. The Magic Keyboard makes for a major difference between previous models, and those who are willing to pay a premium can configure a laptop with powerful and modern hardware. What's more, the laptop is near perfect in terms of hardware. It is fast and has a good battery, a great screen and a sublime design. The fact that the laptop doesn't have a touchscreen option and has fairly large bezels is unfortunate, but shouldn't pose a problem for most business users. Highly recommended.
8
Excellent hardware
Improved Magic Keyboard
Beautiful sceen