Two years ago Lenovo introduced TruScale. With TruScale, Lenovo no longer sells its data center products through a CAPEX model where the hardware is paid for in full, but through an as-a-service model. Companies pay monthly for the hardware they use. Eventually, Lenovo TruScale should become available in all layers of the organization. Not only the data center portfolio, but also laptops, desktops and smartphones will become available as-a-service. For that to happen, however, the organization needs to change.
We recently spoke with Dieter Klose, Director One Services EMEA at the Lenovo Infrastructure Services Group (ISG). Currently, Lenovo offers the entire data center portfolio through TruScale. The focus is on the customer's on-premises data center and edge locations. Lenovo is still developing TruScale to make it broader available within the organization, but also to see what else it can add to TruScale.
Lenovo is reorganizing to "One Lenovo"
Lenovo's goal is that customers will soon have one point of contact within Lenovo for all solutions and that all Lenovo services will be neatly listed on one monthly invoice. Klose calls that "One Lenovo," a vision that will need to come to life in the near future. While it's a good vision, it simultaneously creates enormous challenges and possible problems.
History shows that it is not such a good idea. Lenovo once started selling laptops and desktops after acquiring IBM's PC division. A few years later, Lenovo also acquired IBM's server division. That server division became part of Lenovo's PC division. That was not a success; there was not enough focus on the server division and sales were disappointing. Eventually, Lenovo was forced to set up an independent division for the server business. It is now known as the Infrastructure Services Group, which runs a lot better.
Now Lenovo seems to want to return to the old model, where all products are sold and supported by a single division. The same systems must also be used throughout the company to achieve a single point of contact, a single accounting system, and therefore a single invoice for the customer. We question whether the company should really want that. Competing with companies like Dell Technologies and HPE is hard, this kind of reorganization can be a huge distraction. Also, past experience should be a clear warning.
Klose states that Lenovo is aware of this. However, the entire portfolio should become available in TruScale. A solution such as Device as a Service that is being offered by the client division should soon become available under TruScale. Companies should be able to purchase their server farm, laptops and smartphones as-a-service.
Lenovo TruScale is successful
What Klose makes no mistake about is that Lenovo TruScale is already a success for Lenovo. Many customers are choosing the as-a-service model, and Lenovo is selling more and more solutions through the TruScale model. It has requests for quotes of tens or even hundreds of millions of dollars. Since Lenovo is already successful with TruScale and given the potential it has, we may expect quite a bit from TruScale in the future. Lenovo will invest more and more in TruScale.
We asked Klose if Lenovo is also looking at cloud services, since competitors have already started providing backup and cyber recovery solutions from the cloud. Klose does not want to go too deeply into the roadmap, as that is not his responsibility. What he does want to say is that backup and disaster recovery are definitely on the roadmap. Those are solutions Lenovo customers need. However, Lenovo also sees opportunities in the roadmap for other solutions over time. Which he cannot comment on.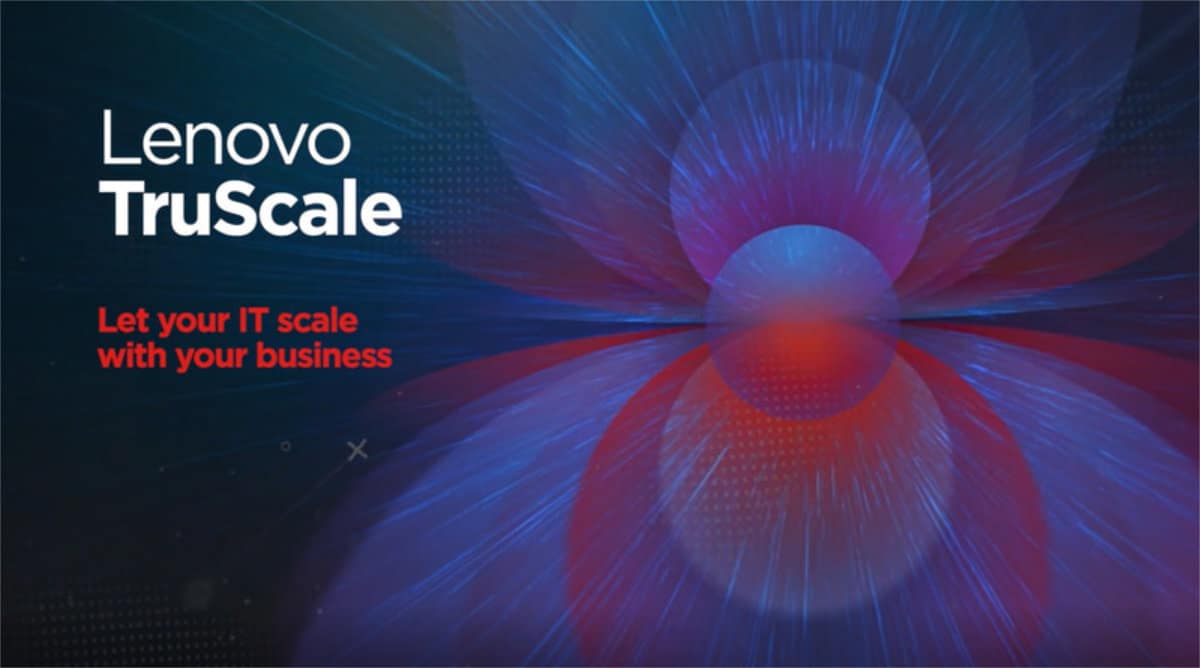 Silicon as a Service
Lenovo has also developed Silicon as a Service, a service it offers with Intel. Silicon as a Service are data center servers that have an additional capacity which can be enabled at a later date. Klose states that Silicon as a Service is mostly interesting for customers with bigger fluctuations in their workloads, it can choose to provide servers that have additional compute built into them. If the customer runs against the limits of their server farm and temporarily needs more resources, Lenovo can turn on that hardware remotely and the customer can use more compute power. Lenovo developed this together with Intel, so it is primarily focused on additional CPU power. That's why its called Silicon as a Service.
With this, Lenovo differs from what, for example, Dell Technologies does with APEX. At Dell Technologies, they chose to always deliver a server farm with 15 to 20 percent excess capacity. Both with the CPUs and, for example, the storage capacity of the storage servers. If a customer has small incremental needs it can use that additional capacity immediately and is charged on top of an existing base contract price.
Klose points out that Lenovo has not chosen this model. Instead, Lenovo analyzes the customer's workloads and provides a server farm for that purpose. That already includes some margin for growth, and it falls within the fixed contract price. Should that remain insufficient, the customer can always upgrade and Lenovo will be able to provide additional servers.
We know from Dell that with APEX it offers a 14-day guarantee for expansions. Lenovo does not guarantee a time frame within which it can extend existing TruScale data center implementations. However, "it will do its best to make it happen as soon as possible", Klose said. Klose says that Lenovo can predict early on, based on usage, when additional capacity is needed, so that it can prevent a customer from running into problems. Lenovo also works with partners to monitor and upgrade the customer data centers.
Lenovo relies more on partners than its competitors
All major data center hardware manufacturers have embraced a partner model. At Lenovo, they argue that every deal involves a partner. Lenovo works together with a partner to serve a customer. Lenovo delivers and monitors the customer's environment, but the partner implements, advises and also has visibility into the customer's usage. Previously, Lenovo sold mostly to partners who in turn sold to the end customer. Now it talks to customers together with the partner to create the best offer. Lenovo is much more directly involved with end customers now.
Lenovo High Performance Computing (HPC) also in TruScale
Since we know Lenovo's HPC business is successful, we asked Klose if that business also falls under the TruScale program. Klose told us that TruScale also applies to HPC and the first deals for multiple HPC data centers via TruScale have been signed. The first HPC data centers that are ordered via Truscale will be rolled out to customers in the upcoming months. He expects those to be ready for customer deployment early next year. Rolling out HPC environments takes some time to set up. According to Klose, one of the customers will soon be delivering HPC as a Service, without having had to make large investments because it is buying it as-a-service from Lenovo. If it can find enough customers for this, it's a pretty good business model.
Lenovo TruScale is still in the starting blocks, expansion on its way
All major hardware manufacturers are working on an as-a-service model. HPE is probably the most advanced, with a huge offering. Dell Technologies has also come a long way, although not everything is available worldwide. The offering is still mainly oriented to the United States.
Lenovo has the basics available worldwide, but now we have to wait for the expansion. Lenovo wants to turn the entire organization into One Lenovo and slide the entire portfolio into TruScale. That's a huge ambition, which is not without risk since it didn't work before. Expanding Lenovo's TruScale portfolio to include cloud services also requires some attention. What we know for certain is that Lenovo will be announcing quite a few TruScale services in the coming years.