More organizations are returning to the Office and Zoom is poised to keep the atmosphere of the hybrid work environment going. To build on what has already been achieved so far, the communication platform is introducing new updates that cover everything from phone calls to meetings.
One of the highlights is a new feature that has gesture-activated reactions for iPad users. When you raise your hand or give a thumbs up during a meeting, it will show the appropriate icon on your screen.
However, for this to work, a user has to enable the non-verbal feedback function.
Gestures galore
Currently, the only gestures supported are 'Raise Hand' and 'Thumbs Up'. However, there is a possibility that the future could hold more options. The others include 'slow down', 'yes', and 'no', while the standard emoji includes clapping hands, party popper (to celebrate), open mouth, tears of joy, and heart.
Non-verbal feedback is present to allow meeting participants to communicate with the host without disrupting the meeting. Physical gestures may help new Zoom users express themselves without fear they may make a mistake.
This update is not a big deal. The updates may not even feel significant, depending on what parts of Zoom you use.
Other updates
The meetings have Focus Mode, where participants see only the host and the content shared. The feature is named aptly since the goal is to cut down on distractions. You can also transition with ease during a meeting from mobile to PC and vice versa.
Zoom tweaked the chat sidebar to be more navigable with public and private channel markers. The display will show fewer chats and channels per group, with the option to expand it to see more detail.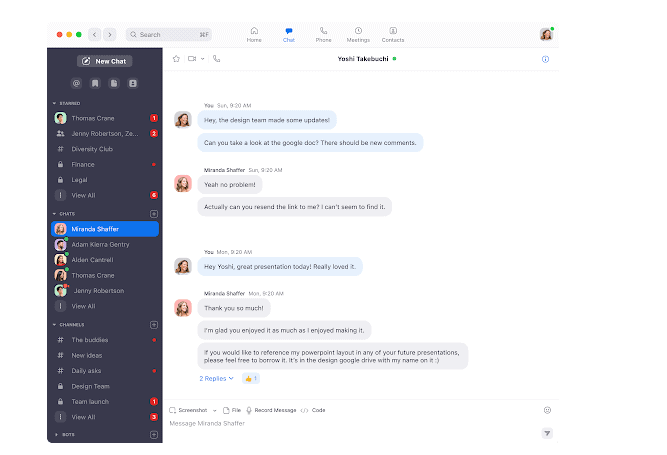 Check out the rest of the updates here.