Lenovo now offers an Edge AI portfolio of solutions and applications within its TruScale IaaS model. In it, enterprises will find easy AI applications for their remote environments and solutions for using AI applications at the edge of their networks.
More specifically, the new Edge AI portfolio within the Lenovo IaaS model allows enterprises to deploy and gain powerful edge computing applications and AI-based insights at the point of (enterprise) data creation. Here, the pay-as-you-go Lenovo TruScale IaaS model ensures that enterprises get access to highly advanced data center infrastructure, Edge AI hardware and associated services as inexpensively as possible. This comes without the need for upfront investment.
The new Lenovo TruScale Edge AI portfolio works with Lenovo's own AI Innovators program to develop new AI-enabled technology.
Introducing ThinkEdge SE455 V3 server
With the arrival of the TruScale Edge AI portfolio, Lenovo is also introducing its first server designed specifically for these applications: the Lenovo ThinkEdge SE455 V3. According to the vendor, it is the most powerful server capable of supporting AI workloads in edge environments -at scale- which is currently available. For this, the server has an AMD EPYC 8004 processor under the hood to deliver maximum board performance.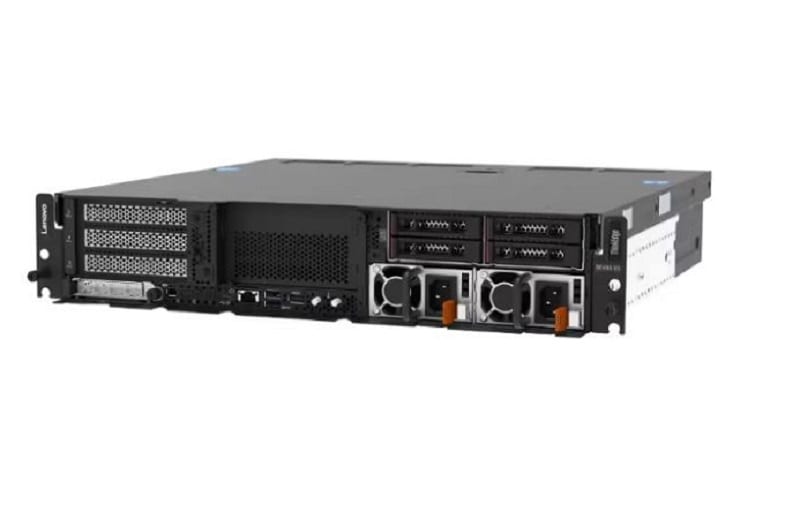 Soon, the hardware portfolio within the Lenovo Edge AI applications will also get technology from Intel, NVIDIA, and Qualcomm, among others, such as the Qualcomm A1 100 AI inference accelerator.
This should provide more capabilities for computer vision, audio recognition, prediction, security and virtual assistants, among others, that can be applied in any market segment.
Also read: Why Edge Computing Needs Device Management