Salesforce released the Sales Cloud Unlimited platform. This platform supports sales professionals with workflows, automation and AI insights.
The platform includes automation, analytics and AI tools based on Salesforce's own Einstein portfolio. Sales professionals gain insights and recommendations to reduce the time spent on maintaining spreadsheets.
The platform has eight new built-in AI solutions based on Sales Cloud Einstein and Einstein Activity Capture. Insights are delivered directly into various workflows. Additionally, Sales Engagement and Salesforce Inbox automate daily tasks.
Einstein Conversation Insights powers embedded call coaching and conversation insights to help sales professionals write and analyze sales calls. All new functionality is available immediately to customers of Salesforce Financial Services, Health & Life Sciences, Manufacturing and Retail & Consumer Goods Industries.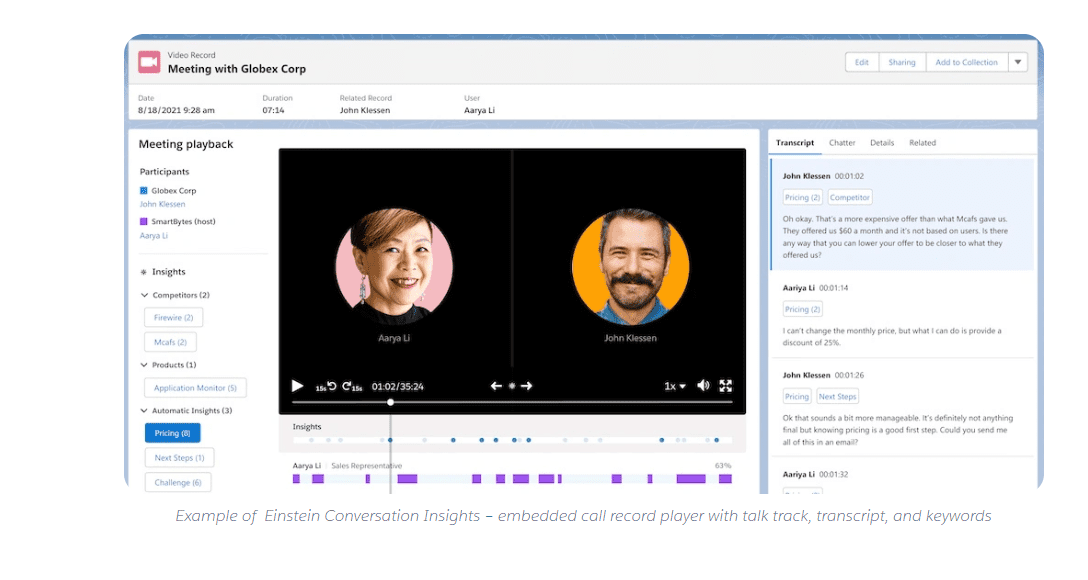 Expandability
Salesforce Sales Cloud Unlimited's functionality is extendable with the Subscription Management for Revenue Cloud tool, among others. This tool allows companies to set up subscription processes for customers.
Furthermore, five new industry-specific versions of Revenue Intelligence provide companies with a central revenue management platform. The versions target the financial, manufacturing, consumer goods, communications, energy and utility industries. Sales teams within these industries gain KPIs and AI-based insights for forecasting. The technology integrates directly with Sales Cloud, Einstein and Tableau.
Lastly, sales teams can now use Sales Cloud for Slack. The solution helps set up and distribute notifications in sales meetings, share data from Slack and collaborate across departments.