AT&T promised to launch its 5G mobile network in the course of November. The roll-out had to take place in two ways: via hotspots, but also by gradually upgrading the network. Now is more known about the hotspot plans of the U.S. telecom giant.
The company wants to do this through the Netgear Nighthawk 5G Mobile Hotspot. Originally it was promised that mobile hotspot pucks would be marketed, but as the picture below shows, the Netgear device is in any case not a traditional puck.
Small-scale 5G
The Netgear Nighthawk 5G Mobile Hotspot has been tested by AT&T on one of Ericsson's 5Gmmwave transmission masts. The mast uses the Qualcomm Snapdragon X50 modem and fully complies with the 5G NR standards. So this is not a network that works on pre-standard 5G like Verizon's. This immediately means that the AT&T and Netgear hotspots also support future 5G transmission masts.
At the same time, it is a relatively large device. The Netgear Nighthawk 5G Mobile Hotspot is equipped with a colour screen with a black bezel and a sturdy plastic frame. Unfortunately, we do not yet know how big that is, but the whole thing does look relatively big. Mobile 5G is therefore possible with these devices, as well as the ability to share that connection with multiple devices.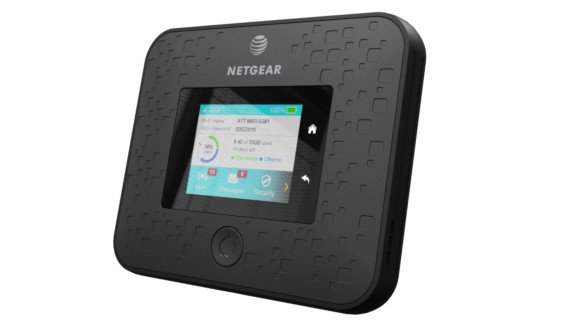 However, for the time being it is not a small device like the 4G devices are today. It therefore seems especially that companies are not yet fully prepared for the roll-out of small-scale 5G equipment. Recent improvements in the area of 5G antennas should help.
AT&T has not yet announced how expensive the Netgear Nighthawk 5G Mobile Hotspot will be. However, we can assume that this will be in the first American shops in November. This year, twelve cities in the United States will be connected to AT&T's mobile 5G service and seven more will follow in early 2019.
This news article was automatically translated from Dutch to give Techzine.eu a head start. All news articles after September 1, 2019 are written in native English and NOT translated. All our background stories are written in native English as well. For more information read our launch article.